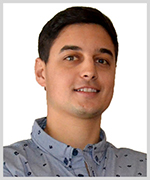 By Alex Benfield
Here we go again.
A new month with the same problem as the Federal Reserve hikes interest rates by 75 basis points … again.
It's not too surprising we're here — the Fed wields massive power in this day and age. It's entrusted with the fate of the American economy and is tasked with defeating runaway inflation caused by exorbitant COVID-19 money printing.
Rock, meet hard place.
Last month, the Fed raised interest rates by the largest margin — 75 bps points — since Paul Volcker in the 1980s. And today, it did it again, raising rates another 75 basis points.
For once, it seems like the Fed isn't messing around; it's unlikely that it'll backtrack as easily as it usually does. It looks like they're sticking to this course of raising rates as America falls into a recession.
However, this line of thinking has a major flaw — the fallacy of "this time is different," and the hope that the same solutions will yield more positive results.
That's what Fed Chair Jerome Powell insisted this afternoon.
Problem is he also insisted that this inflation was "transitory" until early this year. Time proved that to be untrue. I think history will repeat and prove this time won't be different.
That's because, as some point, the Fed will reach a crossroads where their "cure" for inflation will be hurting the economy. The tools at the Fed's disposal — quantitative tightening and hiking interest rates — are simply not the fine-tuned instruments needed to walk the thin line between recession and out-of-control inflation.
In fact, it's more like performing heart surgery with a long sword.
And once the possibility of a true recession is realized, the Fed will be under pressure to capitulate as it always does.
That's the moment the crypto market is waiting for. When the Fed backtracks, cuts rates, stops QT and the money printer starts up again, there should be a tidal wave of money flooding back into risk assets.
However, crypto has another card up its sleeve. Because of how easily the government can pull the rug out from under them, more and more people are losing faith in traditional wealth-building strategies.
These investors never really had a viable alternative to build and store wealth … until now. If even a small percentage of these individuals decide to invest in cryptocurrencies, the crypto industry will see growth like never before.
All we have to do is wait for the Fed to give the green light by flipping dovish. And that may come sooner than you think.
In the meantime, Bitcoin (BTC, Tech/Adoption Grade "A-") has seemingly lost some of its recent momentum as investors await today's FOMC decision, falling below its moving average once again. Still, it could continue its climb with some good news.
For Bitcoin to extend this rally, it'll need to close above $23,500 within the next week or so. Otherwise, it'll likely proceed to trade sideways for a while. If BTC breaks below $20,000, then a retest of the lows is on the table.
Here's BTC in U.S. dollar terms via Coinbase (COIN):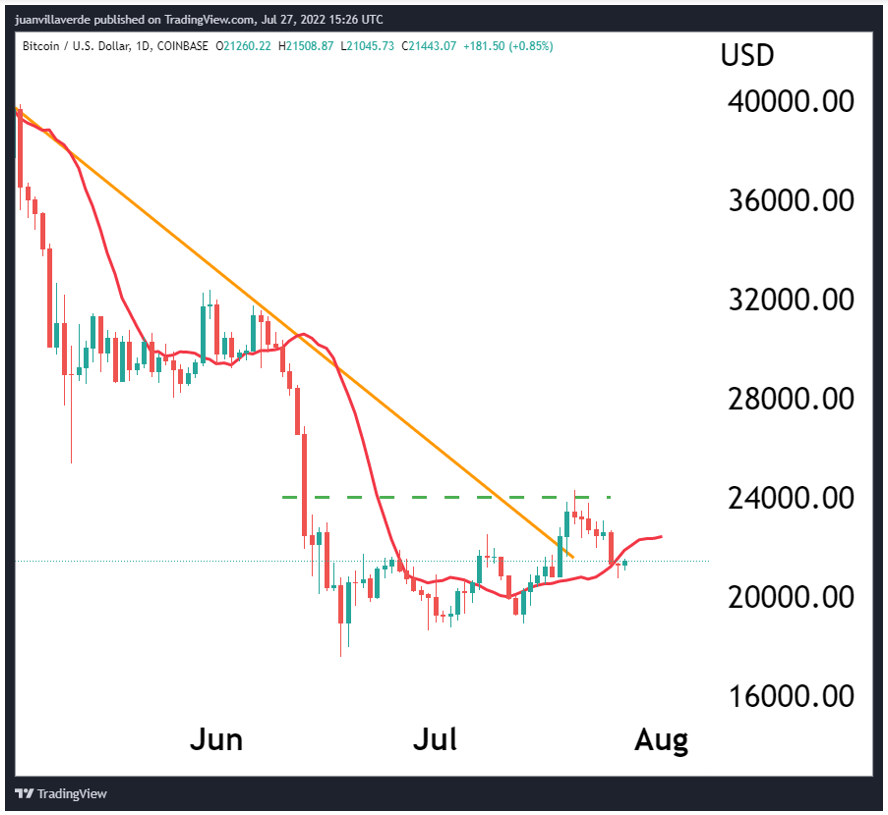 Ethereum (ETH, Tech/Adoption Grade "A") has also regressed slightly from the local high it set over the weekend but is still trading above its moving average. This means a further rally is still possible.
How ETH reacts today after the Fed's announcement will be crucial in determining if it can continue to climb. If ETH falls further, it will likely retest support at $1,250. However, if it can rally from these levels, it may jump up to the resistance area between $1,800 and $2,000.
Here's ETH in U.S. dollar terms via Coinbase: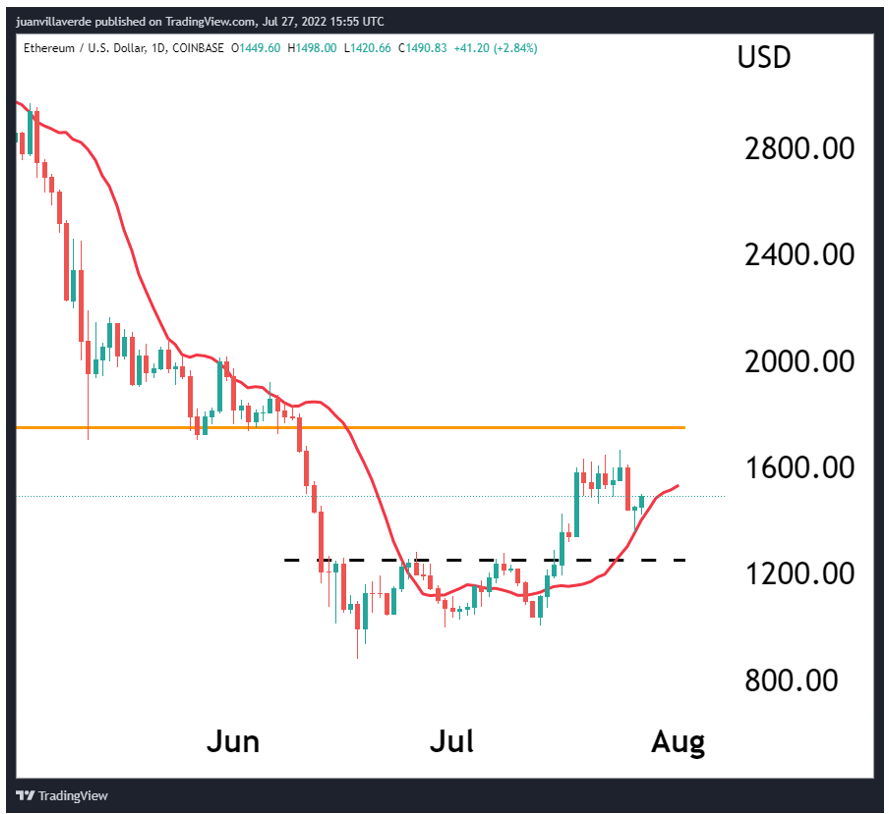 Notable News, Notes and Tweets
What's Next
You may be getting tired of seeing the Federal Reserve dominate any discussion about the American economy right now. Thankfully, it's not always like this, and the Fed won't always be the only topic on the minds of most market analysts.
But the reality is that the Fed is in control of the entire economic system at the moment, and it holds the fate of the economy in its hands.
Just remember that it can't fix the system through rate hikes and QT alone, which is why it'll inevitably have to reverse course. Rate hikes and QT don't address the core issues causing rising inflation, such as supply-chain disruptions, overreliance on overseas imports, poor oil and energy infrastructure and, of course, excessive money printing.
These issues must be directly addressed with solid solutions before any real change can happen.
Luckily for us, there's always a bright orange parachute that we can fall back on. And most of you reading this already know exactly what it is.
Best,
Alex