Fed Tightening Causes Broad Crypto Pullback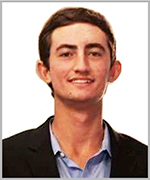 By Sam Blumenfeld
The results are in.
At the Federal Open Market Committee meeting on Wednesday, the Federal Reserve raised interest rates by another 75 basis points for the third consecutive time this year.
In response, both traditional equities and cryptocurrencies pulled back.
While the rate hike was thankfully priced in, investors are still concerned that the Fed will continue raising rates until the economy suffers.
The kicker came from Fed officials calling for a 4.6% terminal rate target by the beginning of next year. The market was pricing in a 4.2% peak interest rate during this cycle.
In short, it looks like a Fed pivot isn't happening anytime soon.
In the meantime, Bitcoin (BTC, Tech/Adoption Grade "A-") and other cryptocurrencies continue sliding.
Today, BTC is down 4% to $18,700, but it still holds above the critical $17,500 level. Bitcoin has recently traded between $17,500 and $25,000, so it'll need to hold its ground within this range to avoid further cascading sell-offs.
Still, the asset is down 12% over the past month after the Fed negated its attempted rally.
The dip below Bitcoin's previous bull market peak near $20,000 is not a welcomed sight for investors, but it has still maintained its recent neutral trend for now. If BTC breaks down below $17,500, it could fall further toward $15,000.
Here's Bitcoin's price in U.S. dollars via Coinbase (COIN):
Ethereum (ETH, Tech/Adoption Grade "A") also isn't doing so hot.
ETH is down about 3% so far in today's trading as the market absorbs another day of selling. The asset is down 23% this month, but it still manages to track a 5% gain over the past 90 days thanks to hype surrounding the rollout of its historic upgrade.
Ethereum's Merge and shift to proof-of-stake consensus should open doors for the asset, but it could face growing pains along the way.
Now that ETH has a smaller environmental footprint, that could spark institutional interest … and increase adoption.
However, slashed rewards mean that the miners could continue to sell off their holdings for a short while, lowering the value. Over a one-week period following the Merge, miners sold 17,000 ETH. That likely played a part in its recent sell-off in addition to the "buy the rumor, sell the news" cycle that can accompany notable events in the space.
Of course, the Fed's effect on the market sell-off made matters worse.
ETH is trading well below its 21-day moving average of $1,525. It's unlikely to test this level while sentiment surrounding a Fed pivot worsens.
As the market contends with tighter economic conditions, Ethereum could fall back down to its mid-June low of below $900.
However, when the next sustainable upswing begins, institutions should play a major role in lifting prices.
Here's Ethereum's price in U.S. dollars via Coinbase:
Notable News, Notes and Tweets
What's Next
The Fed continues dominating price action for both crypto assets and traditional equities. Macroeconomic hurdles could depress prices until the cycle is over, but we could be approaching the light at the end of the tunnel if crypto prices hold their ground.
Sideways trading after sharp sell-offs could signal that the end of crypto winter is approaching. Bear market weakness is usually followed by an extended period of consolidation before the market can begin regaining its footing.
In the meantime, calls for regulation could continue impacting crypto prices over the short term, but the development is inevitable and required for the industry to become fully mainstream. Regulating the space is a positive sign that validates its adoption and growth.
The current macroeconomic environment with higher interest rates and sticky inflation could pose challenges for assets for now, but crypto is laying the groundwork to take off during the next bull run.
And you should be, too. That's why Dr. Martin Weiss and our crypto analyst team will be hosting a forum on Wednesday, Sept. 28, at 2 p.m. Eastern to help you catch the single best time to prepare for the next bull run and potentially outperform Bitcoin by as much as 27-to-1.
Even better, this forum is exclusively for Weiss Ratings Members and completely FREE.
All you have to do is register to save your seat.
Best,
Sam