Get More Bitcoin for Your Buck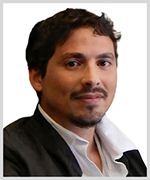 By Juan Villaverde
After being dragged along on a regulatory rollercoaster all year, crypto markets — in their ever-theatrical style — have once again gotten swept up in some drama these past couple weeks.
And just like with Ripple's (XRP, "B-") partial victory in July, it looks like there's another point on the scoreboard for Team Crypto.
Namely, Grayscale's not-so-shocking win against the Securities and Exchange Commission has been making headlines.
Indeed, the court found the SEC's decision to reject Grayscale's modest proposal of turning its Grayscale Bitcoin Trust (GBTC) into an ETF as — dare we say — biased and unwarranted.
You see, Grayscale's reasoning behind this proposal is that GBTC, in its current form, sometimes behaves like a rebellious teen. This is because it doesn't accurately reflect Bitcoin's (BTC, "B+") real price.
In bull markets, GBTC acts like the star quarterback, trading above Bitcoin's price. But in current, less-glamorous times, it's more like the kid who didn't make the cut … sitting at a 20% discount.
So, an ETF makeover is supposedly the answer to this identity crisis.
Now, on the bright side, it does seem like the SEC might finally warm up to the idea of approving a Bitcoin ETF. Especially considering the mounting pile of ETF applications gathering dust on its desk and the recent guidance from the courts.
And with Wall Street's favorite child, BlackRock (BLK), also waiting in line, one wonders how SEC Chair Gary Gensler will tactfully dodge that bullet.
To be realistic, the SEC might just hit the snooze button and stretch this game until early 2024. And oh, what perfect timing that would be with Bitcoin's fourth halving event set to make headlines soon.
A crypto rebirth, anyone?
But the word on Wall Street right now is that once an ETF — perhaps the one by BlackRock — makes its grand debut, the SEC will be in a tight spot to decline future starlets … including Grayscale's now-underappreciated GBTC.
And if that script plays out, GBTC's current valuation might just shed its gloom.
For those of you itching to add more Bitcoin to your stash and anticipating its classic price jive during next year's halving, GBTC might just be your golden ticket — one that comes with more Bitcoin for your buck.
Meanwhile, on the shorter horizon, the market's showing its moody blues.
Indeed, SEC Chair Gensler — perhaps still nursing his courtroom ego bruise — hit pause on all ETF applications, just two days after the Grayscale saga. It's almost as if he's digging for a new playbook.
That took down all of crypto almost as quickly as it went up, in a move that continued through this week.
As we watch 2023's crypto cycle take a leisurely stroll, trading volumes are, well, not making headlines … at least not for the right reasons.
Rest assured, positive strides in the crypto industry are happening. But don't expect immediate price fireworks just yet.
---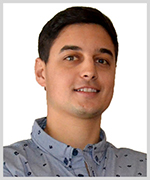 By Alex Benfield
Alex Benfield's Notable News, Notes and Tweets
For those of you in New York City, Raoul Pal is one of the many awesome guests attending Messari's Mainnet 2023 event later this month. There are still tickets left for those of you interested in hearing from some great minds.
In case you missed it, Visa (V) recently partnered up with Solana (SOL, "D") to expand its stablecoin settlement tech. This move gives some validity to the Solana network, which has taken a beating since the last bull market.
---
What's Next
In the evolving narrative of the cryptocurrency space, ETF applications have become gamechangers.
In fact, after BlackRock filed its spot Bitcoin ETF application, we saw a huge influx of other institutions submitting their own requests, and it didn't stop there.
For instance, Cathie Wood of ARK Invest recently moved to file a spot Ethereum (ETH, "B") ETF. This is a testament to the burgeoning confidence in the crypto ecosystem, even during its lean phases.
Such major institutional moves are not mere stabs in the dark; they are calculated and based on extensive research, signaling an underlying belief in the potential of these digital assets.
This move by ARK — considering its stature and influence — is likely just the next domino in a series set to cascade.
As more reputable financial entities begin to recognize and advocate for the inherent value of digital assets through ETFs, we can anticipate a ripple effect across the sector, spurring a slew of similar applications in the not-so-distant future.
Despite the SEC's current attitude toward a crypto ETF, there is a palpable sense of optimism in the air.
The mere fact that established entities are queuing up with ETF applications underscores a collective foresight into Bitcoin's and Ethereum's medium- to longer-term prospects.
As the regulatory fog begins to lift, the broader acceptance and integration of these ETFs into traditional finance systems will likely catalyze renewed interest, liquidity and trust in the crypto space.
This momentum — combined with events such as Bitcoin's upcoming halving — paints a bright future for digital assets.
For the discerning investor, the road ahead promises intriguing turns, potential windfalls and the dawn of a new era in financial evolution.
Best,
Juan