Has Crypto Hit Its Bear Market Bottom?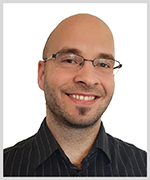 By Jurica Dujmovic
Bitcoin (BTC, Tech/Adoption Grade "A-") has been on a wild ride lately, with prices skyrocketing from below $17,500 to peaks above $21,000.
This has visibly excited numerous traders, with many saying that the bear market may finally be behind us. But the crypto market can be unpredictable, and not everyone is convinced that this is the end of the downturn.
That's why I decided to reach out to some of the leading minds in the crypto world to get their expert take on the current state of the market. Brendon Sedo, an angel investor for crypto products and former CEO and cofounder of Joist as well as a contributor to Core DAO, was first to answer my first question regarding this latest rally. I wanted to know if it was truly a sign that the crypto winter was behind us ... or if it was just a temporary spike of bullish behavior.
Unfortunately, without a crystal ball, Brendon asserted that it's too early to tell: "But I do believe we'll see some fluctuation in crypto prices in the next couple of weeks as people try to game the system."
My second guest, Fraser Matthews, president of Canada's first publicly owned crypto trading platform Netcoins, agreed. According to him, the rally we're seeing could simply be a reaction from increased buying demands in this post-holiday season and institutional demand from big players like Tesla (TSLA) and Block (SQ).
It's apparently a "wait and see" game to determine if the bottom is well and truly in. Fraser confirms, clarifying that additional downside for BTC isn't completely out of the question just yet.
In fact, that sentiment is shared by our cycles expert, Juan Villaverde. It's possible BTC may retest its bear market low established in November 2022. Once we confirm that support will hold, our outlook will be much more bullish.
If you're interested in learning more about the cycles, how Juan uses his proprietary Crypto Timing Model to follow them and hear what projects look particularly interesting for this next bull run and when he's planning on acting, I suggest saving your seat for his upcoming Zoom conference.
He'll break down all this and more with Dr. Martin Weiss this coming Tuesday, Jan. 24 at 2 p.m. Eastern. It's free, so all you need to do is sign up.
My third expert, however, is more bullish in his outlook. Richard Gardner, CEO of fintech company Modulus, believes we could absolutely be near a bottom, and that this rebound could be based on macro factors.
These factors include the hope that the Federal Reserve is likely to back off its hawkish policies on interest rates, as well as the recent struggle of the U.S. dollar.
Fraser also keenly highlighted how digital assets differ in their reactions to the macro environment. "It's bold to declare that the crypto world in general is solely seeing a decrease, because it's important to note that this macro backdrop is benefitting some digital assets as investors are looking for alternative assets with a lower correlation to traditional markets."
One key macro development that Richard believes will go a long way in helping the crypto industry is sensible regulation. "Without regulatory oversight, the crypto industry can't fully recover from the events surrounding the FTX debacle, nor can it ignore the ongoing probes around Binance."
On the topic of macroeconomics, Brendon remained more neutral. He believes that ultimately, the real builders of blockchain's future will work regardless of price fluctuations, pointing to Bitcoin's post-FTX rebound and the continued progress of new projects to support this claim.
While I'm glad to bring outside opinions to your inbox, you're here for one main reason — to hear what OUR experts have to say.
Well, like I said, I suggest you sign up to get a lot of great information straight from the horse's mouth this coming Tuesday when Juan and Martin host their conference.
But in the meantime, I also asked these questions of Alex Benfield, contributor to Weiss Crypto Portfolio and a familiar name to those of you who read his Weiss Crypto Daily issues regularly.
Alex believes that the recent rally in the crypto market comes from investors finally digesting all the bad news from the past year and deciding enough is enough.
There hasn't been any significant change in the market and no big news story or market narrative has taken over, so it seems like investors are no longer concerned with the FTX fallout and contagion isn't a worry for them anymore.
Additionally, Alex pointed out that on top of seeing green candles, several key technical indicators are signaling better times ahead.
Namely, the two-week moving average convergence/divergence indicator just crossed over bullish recently. The previous two times this indicator was crossed, it signaled the end of the last two bear markets ... and preceded a massive rally in prices before the true start of the following bull markets.
However, Alex cautions, "It's important to remember that while prices rallied after this crossover last time, they didn't go straight up. The market did eventually retest the lows in the infamous March 2020 dip. That means that while crypto prices are currently at the beginning stages of a rally, we need to be prepared for corrections and at least one major retest of support levels along the way."
In other words, investors should be careful not to overleverage themselves. After all, volatility works both ways.
It's also important to keep an eye on key resistance levels for Bitcoin and Ethereum (ETH, Tech/Adoption Grade "B"), which are $21,500 and $1,600, respectively.
Overall, Alex believes it's still too early to say whether the crypto market has reached a bear market bottom or the start of the next bull market.
But as always, it's worthwhile keeping a close eye on recent market developments.
There you have it.
What's your take concerning the immediate price action? Let me know by tweeting @WeissCrypto using #CryptoRally!
We're looking forward to reading all your comments!
Best,
Jurica