How Will Markets Respond to the Latest Rate Hike?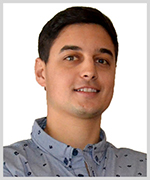 By Alex Benfield
Here we are again with markets in limbo.
Investors all over the world were holding their breath as the November rate hike decision from the Federal Reserve rolled in.
As expected, the Fed hiked rates by 75 basis points today for the fourth consecutive time. Thankfully, the markets seem to have priced that scenario in, and the crypto market's initial reaction was slightly positive as prices are up about 1–2% across the board.
In the announcement, the Fed didn't spook markets with too much hawkish language. But what we're really looking for is a hint that may give investors a sneak peek into how aggressive the Fed plans to be next month for the last hike of the year.
The Fed's "goal rate" for the end of the year has changed quite a few times so far, and now many seem to think the Fed will hike at least 1.25% between the two hikes today and next month. While investors and speculators have been debating about whether the Fed would pivot in 2022, not many had predicted an aggressive Fed in 2023.
Now that the end of the year is approaching, many are starting to worry the Fed won't be slowing down anytime soon.
At this point, the market appears to have priced in a 125–150 bps increase before the end of this year. However, the market has not priced in substantial hikes in 2023.
If there's any hint that future hikes above 25 bps are on the table in 2023, markets will likely panic.
But we have now seen a pattern establish itself in and around Fed hike days in the crypto market. We can expect volatility right before and right after the Fed hike announcement, but crypto prices have tended to rebound shortly after the last few rate hikes.
Let's take last month for example. After the Fed hike announcement, crypto prices swung wildly for a few hours, but completely rebounded in less than 24 hours. Despite another 75-bps hike today, the crypto market will likely absorb the volatility quickly, so prices shouldn't change too much.
Bitcoin (BTC, Tech/Adoption Grade "A-") was in the midst of a small rebound just last week, but prices have halted in recent days as investors have likely been preparing for today's announcement. There's even a possibility that the market might continue to climb should the Fed not hike above expectations and not appear to take a hawkish stance for next month.
Bitcoin has climbed back above its moving average in recent days and surpassed the $20,000 resistance level, flipping it into support. We will be keeping a close eye on that level as the rest of this week plays out, as it will need to hold should BTC try to extend its recent rally.
Currently, Bitcoin appears to have climbed above that previous trading range, but it's still in a neutral state. Things would shift bullish if BTC can climb above its August high of $24,500.
Here's BTC in U.S. dollar terms via Coinbase (COIN):
However, this recent positive price action doesn't just apply to our crypto market leaders.
The meme coins are back in action once again as DOGE is up more than 119% in the last ten days. Both Dogecoin (DOGE, Tech/Adoption Grade "B-") and Shiba Inu (SHIB, Unrated) are making runs in recent days, although some of that price action is likely attributed to Elon Musk's recent takeover of Twitter.
DOGE hit a high of close to 50 cents during the peak of its hype, and still has a long way to get to those highs. Musk has expressed a sincere interest in Dogecoin before, and there's a chance he will attempt to integrate Dogecoin into Twitter in some fashion. That appears to be enough of a storyline to draw in some investors.
Here's DOGE in U.S. dollar terms via Coinbase:
What's Next
Following over a month of constricted price action and low volatility, the crypto market finally took a small leap forward last week. Now that some important resistance levels have been tackled and surpassed by our market leaders, the door has opened for some moves in the altcoin space.
After the market digests today's news from the Fed, there's a chance for more excitement from the altcoin sectors … and we might even see our market leaders continue last week's climb.
That being said, how this market reacts to the news from the Fed is still up in the air. And it's still possible that Jerome Powell may stick to his recent hawkish attitude.
What we'll be keeping an eye on this week is whether the current support levels hold. That will tell us if the market has truly flipped from bearish to neutral, and that's really all that matters right now.
Best,
Alex