Interest-Bearing Bitcoin Without the Counterparty Risk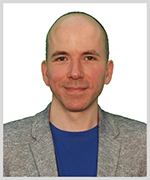 By Chris Coney
CeDeFi is when a centralized organization sits between an investor and the decentralized finance ecosystem.
Although both organizations filed for Chapter 11 bankruptcy last year, BlockFi and Celsius were examples of CeDeFi.
Now, the appeal of these services for many — including myself — was that they offered attractive yields on crypto asset deposits.
However, I consider the CeDeFi experiment to have been a failure.
In my view, it was an attempt to make DeFi more accessible by providing a more traditional management service. Basically, passive investors deposited assets and then professionals worked these funds to generate a shared yield.
Unfortunately, the counterparty risk — i.e., the thing you use DeFi to avoid — bit investors in the butt more than once. This is because the centralized organization had custody of investors' assets, so if it defaulted, then investors would lose their money.
Capital Gains on Your Interest
Often, I must put my own capital at risk to properly test and research new platforms. And I personally lost money when Celsius filed for Chapter 11 bankruptcy.
Technically, I haven't lost it yet because they are still restructuring the company. But I am not expecting anything.
You see, what attracted many investors to CeDeFi platforms were yields on assets like Bitcoin (BTC, "A-") and Ethereum (ETH, "B") of 6% and 8%, respectively.
This is much higher than what can be achieved on Aave (AAVE, "C+"), which is one of the leading lending markets on DeFi right now.
Currently, you can deposit BTC and get an annual percentage yield of 0.77% on Aave:
This would be most suitable as an addition to a dollar cost averaging strategy because the intention is to hold for the long term.
That being the case, there is an incentive to do something with BTC that has already been stacked. Otherwise, it just sits there idle.
Yes, it is there for the appreciation of Bitcoin's capital value. But if there was also a way to make it generate some income, why would you not take that opportunity?
Now, the key difference between earning yield on U.S. dollar stablecoins and earning yield on crypto assets is that you can earn capital gains on your past interest payments.
While I can earn $10 in interest on a $100 deposit, that $10 won't ever go up in value by itself. It will always be worth $10.
By contrast, I can earn 1,000 satoshis on a BTC deposit, which might be worth $10 today.
But if Bitcoin doubles in price in a year, all the interest payments I earned a year ago also double in value.
New Options in DeFi
What we are looking for then is a high interest rate on our blue-chip crypto assets without the involvement of centralized organizations.
And THORChain's (RUNE, "C") new single-sided asset vaults may be the answer.
With a traditional liquidity pool on a decentralized exchange, I would deposit half the capital in a dollar-based stablecoin and half the capital in a variable price crypto asset.
In this instance, yield is generated via fees when someone swaps one asset for the other.
This is a short- to medium-term strategy, which means the interim capital value of the crypto asset in question matters.
But why do we have to deposit a pair of assets? What if we could just provide one side of the trading pair?
Well, that is the opportunity offered by THORChain and its single-sided asset vaults.
As you can see from the screenshot above, the Bitcoin single-sided asset vault is paying 2.66% right now on THORSwap.
That is a whopping 3.5 times higher than what you can earn on AAVE.
The only downside with THORChain vaults — if there is one — is that there's a limit to how much capital can be in each vault at any given time.
In the screenshot above, you can see these measured as a percentage surrounded by a partially drawn circle.
However, I still think there are many more pros than cons to THORSwap.
And remember the best part: You simply deposit the Bitcoin you've been accumulating over time and earn the interest in BTC!
That means if you believe that 1 BTC will one day be worth $1 million, then earning every extra satoshi you can get becomes all the more important.
And if you are interested, AAVE currently pays 2.41% on Ethereum deposits. Meanwhile, THORChain pays 5.18%, which is more than double that rate.
With rates like these, it's no surprise that the Bitcoin vault is already 82% full.
Conclusion
Single-sided THORChain vaults are a new feature on the platform and therefore are not well-known.
There are currently only eight assets that are available for single-sided staking, and none of them are stablecoins.
There is no doubt that these will be added later, and when they are, I expect demand for them to be high.
But that's all I've got for you today. Let me know what you think about THORChain's new single-sided asset vaults by tweeting @WeissCrypto.
I'll catch you here next week with another update.
But until then, it's me, Chris Coney, saying bye for now.