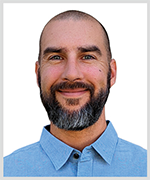 By Nilus Mattive
We've covered the collapse of the centralized platform FTX. And we'll continue bringing you updates of how far the contagion has spread.
And we've pointed out a few times the one lesson to learn from this — and the previous centralized finance collapses this year — is that self-custody is the best way to keep your crypto safe.
Remember, not your keys, not your crypto.
Having a crypto wallet that only you control is vital when trading and investing in crypto. But choosing which wallet can be confusing.
There are two main types of wallets that I'll break down for you today …
Type 1: Hot Wallet
The term hot wallet applies to a crypto storage solution that remains connected to the internet.
Hot wallets may also be referred to as software wallets or soft wallets.
The basic idea is that your private keys are residing inside of an encrypted computer program running in one of three ways:
On a cloud-based program you access remotely, known as an online wallet.


On a physical computer you own, called a desktop wallet.


Or through an app running on a device like a smartphone, typically called a mobile wallet.
Online wallets may be the most convenient option as you can access them the same way you access an online bank account — by logging in from any device of your choosing.
However, they're not as secure as desktop or mobile wallets. So, if safety is a primary concern, then you're better off sticking to digital wallets that reside on your computer or mobile device.
There are many advantages to these types of hot wallets. For starters, most are free to download. They're available for PCs and laptops, as well as Android and Apple phones. Plus, they're easy to install and use.
But again, they aren't 100% secure because they're still connected to the internet. More important, they're only as safe as the device they live on.
So, if you use a hot wallet, be sure to use strong passwords or passphrases on your device …
Protect your computer or smartphone from viruses and malware ...
Guard it against theft …
And remember to back up your system regularly.
Well-known choices in this category include Trust Wallet and Exodus. But the one we recommend for tokens based on Ethereum (ETH, Tech/Adoption Grade "B") is MetaMask.
MetaMask has a useful online guide for how to set up your own wallet using various browsers or for mobile that you may find helpful if you're looking to get started.
The obvious drawback to hot wallets — no matter how secure they are — is they're still connected to the internet. Theoretically, that simple fact makes them vulnerable to hacks and theft.
Therefore, the only way to be 100% sure your crypto is completely secure is by using cold storage. Which brings us to ...
Type 2: Cold Wallet
Cold wallets — which are also known as hardware, or hard, wallets — are physical devices that can be used to store your crypto keys offline. They typically look like small USB drives.
In our opinion, hardware wallets are the safest way to store your crypto.
The drawbacks? They're slightly less convenient to use than software wallets, and they may cost anywhere from $50 to $300. But that's a small price to pay for extra secure protection over your crypto.
Our current favorite cold wallet comes from Ledger, which was founded in 2014. The company is a leader in security and infrastructure solutions for cryptocurrencies and blockchain applications and currently has over 5 million customers worldwide.
As one of the most popular — and trusted — hardware wallets in the world, Ledger hardware wallets are designed to keep your crypto safe. They also have amazing storage capacity and allow you to secure, store and manage more than 5,500 crypto assets at once.
The company currently offers the Ledger Nano S Plus, which is available for less than $100. However, if you're willing to spend a little more, we prefer the Ledger Nano X.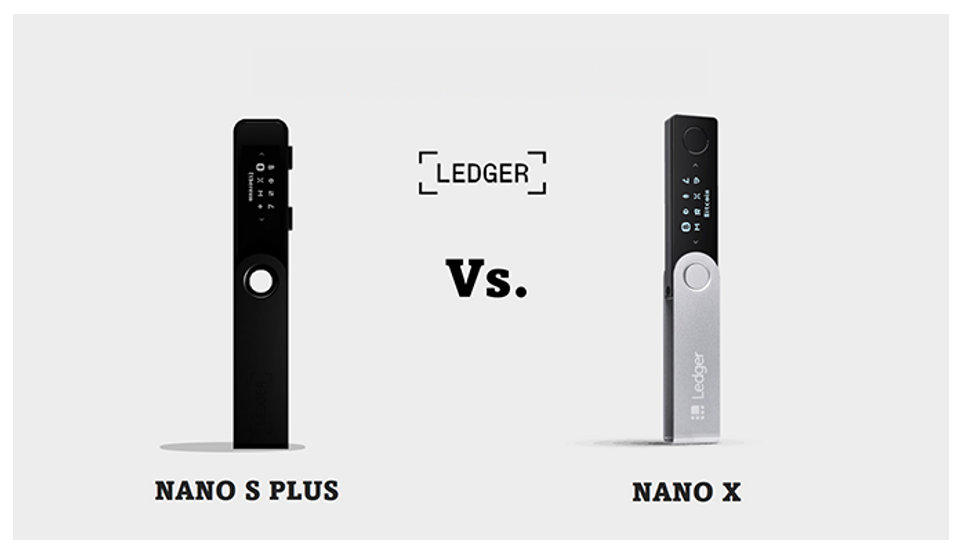 The Nano X is Ledger's most advanced, on-the-go hardware wallet. It's Bluetooth-compatible with Ledger Live Mobile and has a longer battery life.
It's also easily accessible and can be purchased from Ledger, Amazon or Best Buy. It currently retails for roughly $150. If you decide to buy one, you'll also need a smartphone or computer to get the most out of it.
Ledger also has an online guide to help you set up your cold wallet. It's a bit more involved than a hot wallet, but you'll only need to do it once. Then, your assets can be safely stored offline.
To us, a cold wallet like this is simply the most sensible for any assets you intend to hold for the long term.
Which Should You Use?
Ultimately, that depends on you, and how you intend to use your crypto.
In our view,hot wallets are the best short-term option if you're frequently trading cryptos or using your crypto to make purchases. Meanwhile, cold wallets are simply the most prudent option for any assets you intend to hold long term.
Most seasoned traders and investors use a combination of wallets based on their needs.
Either way, they definitely DON'T rely on a CEX keeping custody of their assets.
One last note for today: When setting up both hot and cold wallets, you'll receive a seed phrase. This allows you to reclaim your keys in case you lose your device or forget your password.
Never give out your seed phrase to anyone or save it on your computer, leaving it vulnerable to hacking.
Once someone has your seed phrase, they have everything they need to access your wallet and steal your crypto. So take steps to keep it safe.
Until next time,
Nilus Mattive