Market Action vs. Fundamentals
After the initial plunge on Dec. 4, the market has drifted sideways without a significant bounce.
This isn't to say that we haven't seen some recovery, though. The most recent uptick in price action came as a response to yesterday's Federal Open Market Committee (FOMC) meeting, during which the Federal Reserve announced it was going to leave interest rates untouched.
While this did cause a spike in prices across the broad market, it hasn't moved the Fear & Greed Index needle from 28 ("Fear") for Bitcoin (BTC, Tech/Adoption Grade "A-").
However, as my colleague Alex Benfield pointed out yesterday, crypto prices have decoupled severely from fundamentals.
Just take a look at the news that came in over the past week: Most of it was rather bullish. Take, for example, this report: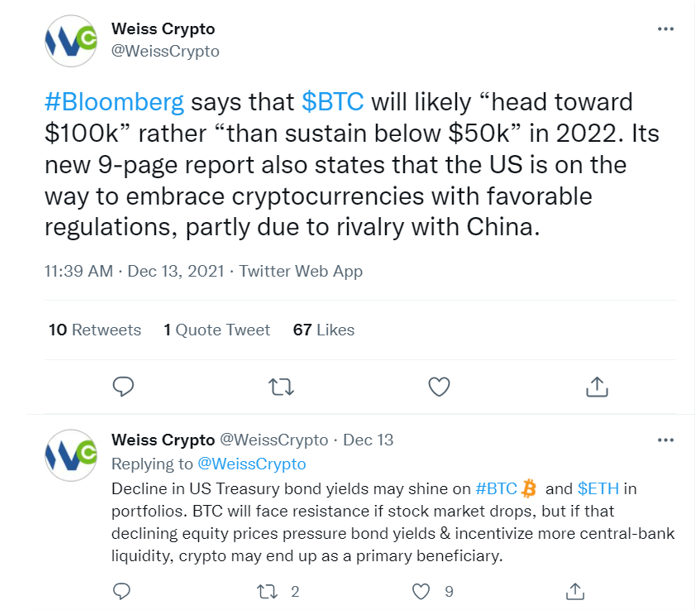 And the International Monetary Fund (IMF) released its own bullish update: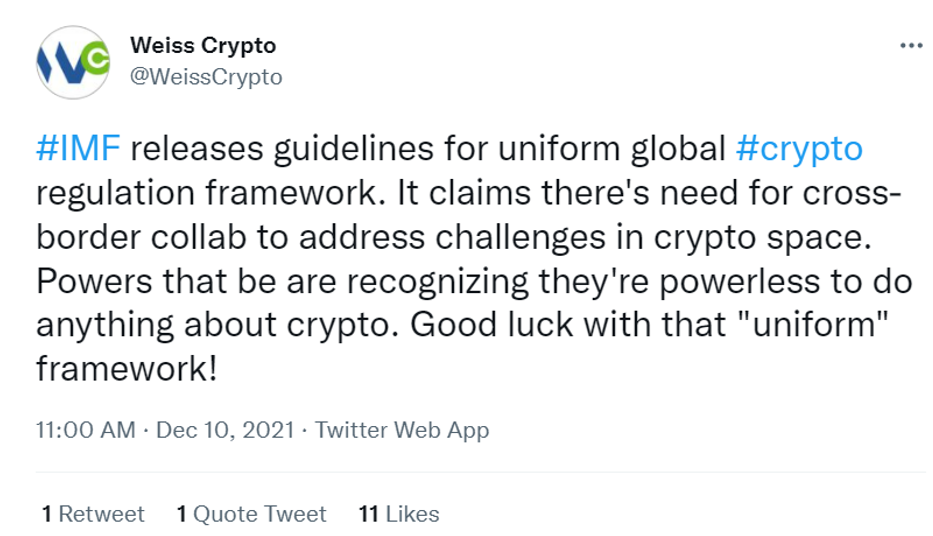 Even though these "guidelines for uniform global crypto regulation framework" suggest that the International Monetary Fund (IMF) is on top of things, reining in crypto and setting up terms and conditions of their own is what the IMF has been doing for years now.
Its success was dubious at best … mostly because of its inability to implement its numerous rules and regulations. These have remained limited to centralized providers and exchanges, while the peer-to-peer market — decentralized finance (DeFi) — flourished unfettered.
This trend is likely to continue.
And in a welcome twist, one country has proposed loosening some laws around cryptocurrencies: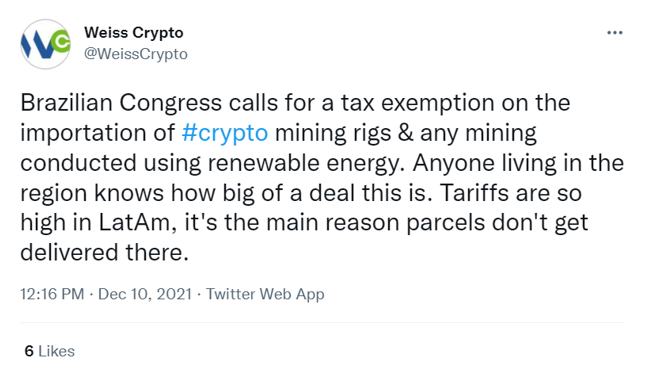 This exemption alone could turn Brazil into a global mecca of crypto mining ... if it gets passed into law.
Beyond speculation and regulation, the fundamental bullish news keeps coming as adoption continues to rise: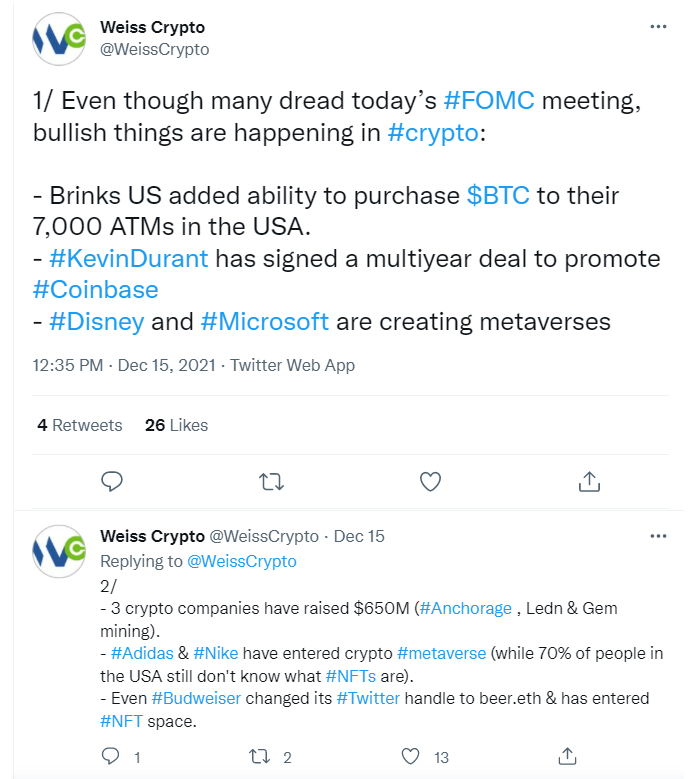 And it's not just commodity firms jumping on the crypto bandwagon. One of the most important items from last week came from BBVA Switzerland: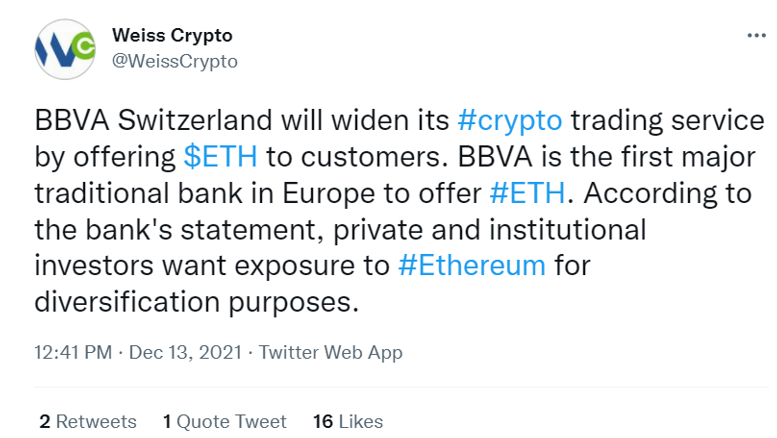 This isn't BBVA's first foray into providing access to cryptocurrencies to its clients. In June, the bank opened a Bitcoin trading service to all its private banking clients. But with this expansion, BBVA — one of the largest banks in Europe — has demonstrated where needs and priorities of its clients lie.
As you can see, the past week has been all about dissonance: markets drenched in red or stuck in sideways trading on one end ... and a slew of telltale signs that crypto is not only reaching peak adoption, but also getting acknowledged by its biggest antagonists on the other.
Even though current market conditions may be less than favorable, we can see firm foundations have been laid that won't be undermined by fear, uncertainty and doubt (FUD), reactionary governments or gatekeepers of traditional finance.
All this to say: Don't be discouraged by the current price action.
Instead, keep your portfolio safe while looking ahead to the next horizon ... where new opportunities will take shape.
And keep checking in with us here at Weiss Crypto Daily for the latest updates and analysis to help you weather any crypto storm.
As always, stay safe and trade well.
Jurica Dujmovic