Navigating the Current Crypto Wave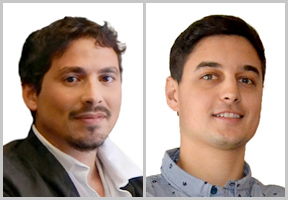 By Juan Villaverde & Alex Benfield
The 2023 Bitcoin (BTC, "A-") Conference is currently underway here in Miami, and Juan and I are incredibly excited to find out what's new around the industry.
We will be hearing from traders, miners, founders and politicians, all of whom are excited to see Bitcoin continue to grow.
Before we head over for the day, we're excited to share another update with you all about the current state of the stock market and how it might affect crypto moving forward.
Recently, we have heard countless times from stock experts that the sky is falling. They have warned us to brace for bad news since the Federal Reserve — America's central bank — made borrowing money more expensive last year.
This spooked a great deal of investors because they began to believe the stock market would hit rock bottom.
But to the surprise of many, the stock market didn't take a tumble.
In fact, it's just the opposite: We're seeing the stock market rally, reaching highs not seen since August 2022.
You see, the recent performance of the S&P 500 defies many predictions. Although a considerable number of analysts projected a downturn, the S&P 500 is advancing toward a noteworthy breakout that might be verified as early as next week.
This surprise is likely causing investors to scratch their heads, wondering where all the doom and gloom they were warned about has gone.
Well, the reason behind this upswing in the stock market since last October is largely tied to the actions of central banks.
These institutions have been expanding their balance sheets significantly. In other words, they've been pouring resources into the financial ecosystem.
This dynamic is akin to increasing the power output of an engine. The more power there is, the faster your vehicle can go.
Consequently, the stock market has been performing better than expected.
Now, let's shift our focus to cryptocurrencies, specifically Bitcoin.
Due to their potential for significant returns, cryptocurrencies are often the destinations of choice for extra liquidity provided by central banks. Like a well-tuned engine, they tend to perform exceptionally well when supplied with ample resources.
Therefore, as the central banks continue their expansive monetary policy, we should keep an eye on Bitcoin and other cryptos. Their performance in the near future is likely to be quite noteworthy.
But what does this mean for you as an investor?
Well, it's simple: This is not the time to panic. Rather, it's time to sit back, watch and make informed decisions.
Even as the crypto market swings back and forth, keep in mind that it has weathered many storms before. So, it's not going away anytime soon.
On the contrary, if the trend we have been seeing since October continues, cryptocurrencies like Bitcoin could experience another surge.
And this could mean more opportunities for investors like you.
So, as we continue to navigate this world of investing, let's remember one thing: The stock market and the crypto market are like two sides of the same coin.
Both have their ups and downs, but they also present opportunities for those who are patient and willing to learn. As the stock market continues to surprise us, we can also look forward to seeing what the crypto market will do next.
So, keep an eye on these developments. Understand the connection between the actions of the central banks and the stock market and how that can trickle down to affect cryptocurrencies.
Above all, always remember that patience is the key to successful investing in these exciting yet challenging times.
Best,
Juan & Alex