Opportunities Still Abound as Bitcoin Catches Its Breath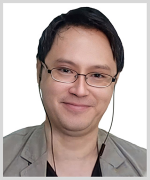 By Bruce Ng
It would seem that Bitcoin has finally run out of gas. After surging up from just under $27,000 on Oct. 16, BTC peaked just under $38,000 last Thursday. It's been moving slowly downward since, with prices recently near $36,100.
This makes sense. After all, nothing goes up in a straight line and no asset can sustain a rally indefinitely.
The recent price action, $32,000 should act as solid support if Bitcoin does end up correcting more. Overhead resistance is still at $38,000, the level that rejected and halted Bitcoin's advance next week.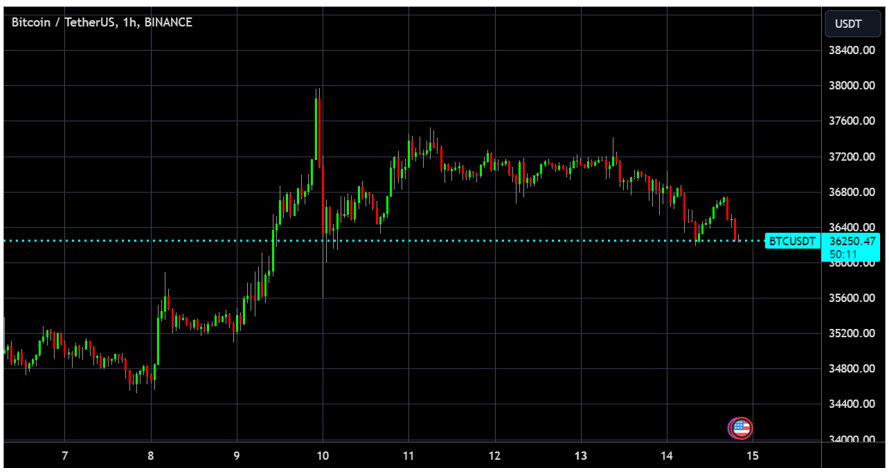 Figure 1:
BTC/USD.
Click here
to see full-sized image.
Additional positive macroeconomic forces could help Bitcoin in the short term. Namely, the latest Consumer Price Index data, which was released today.
The forecasts put inflation at 3.3% year over year, and the report revealed that inflation came in just under at 3.2%.
Higher interest rates compete with risk assets for investor dollars, so to see inflation numbers come in lower than anticipated could give Bitcoin a boost, though we haven't seen that manifest just yet.
But looking to the long/short ratio gives us another clue.

The long/short ratio is 48% long to 52% shorts. Since the CPI print came in bullish, there is a strong possibility of a short squeeze upward back to $37,000.
Still, CPI numbers are likely only to move Bitcoin in the short term. Much more significant to price action will be the approval of a spot Bitcoin ETF.
The next application up for approval is Hashdex Bitcoin ETF with a deadline of Nov. 17, followed by Global X Bitcoin Trust with a deadline of Nov. 21.

If either gets approved by next Tuesday, then we'll likely see Bitcoin continue its industrious uptrend. If not, then we are more likely to see an actual correction as the next opportunity for an ETF approval isn't until January 2024.
But don't let the word "correction" get you down. We are officially transitioning into a bull market, which means corrections are buying opportunities.
And not just for Bitcoin!
As BTC trades sideways, certain altcoins will outperform the market significantly. This is the moment where massive profits are possible — when select altcoins are trading near their bear market lows … and have plenty of room before hitting their previous all-time highs!
In fact, one of our long-time favorite cryptos has catapulted 210% higher just in the last 30 days. Plus, it's just one of 13 that get a Weiss "Buy" rating and has surged far more rapidly than Bitcoin.
Opportunities like that can be found throughout the altcoin market in a bull cycle. But learning how to target them is tough. That's why, this coming Tuesday, Nov. 21 at 2 p.m. Eastern, Weiss Ratings founder Dr. Martin Weiss and Juan Villaverde are hosting an urgent conference exclusively for Weiss VIP Members on this very topic.
It's completely free for our loyal Weiss Ratings Members. All you need to do is reserve your seat. Then, mark your calendar so you don't miss this timely event.
Best,
Bruce