Post-ETF Launch, Bitcoin Blasts to All-Time High
We closed out last week's CryptoBuzz issue by saying: "The current correction is just that, a correction on the way up."
Price action since then has proven us right. Indeed, Bitcoin (BTC, Tech/Adoption Grade "A-") has been rising ever since. And yesterday, it finally hit a new all-time high (ATH):

The catalyst for this surge was twofold:
First, there was the long-awaited launch of the first BTC exchange-traded fund (ETF) debuting on the New York Stock Exchange: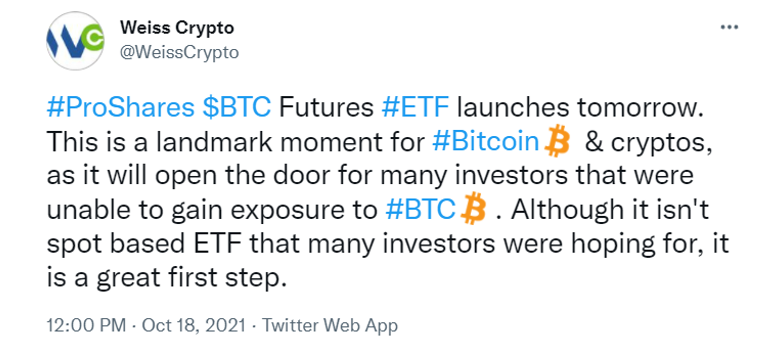 Second was the inflation caused by the Federal Reserve's incessant printing: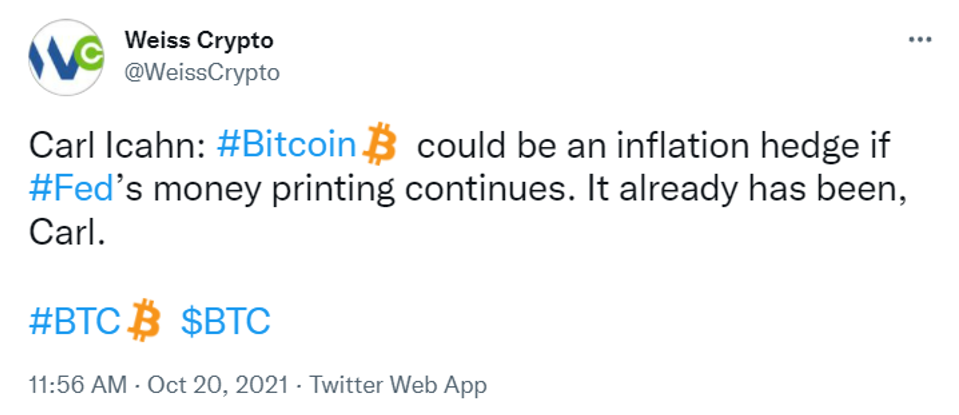 While the Securities and Exchange Commission (SEC) did good by approving a Bitcoin futures ETF, it isn't the most optimal approach for protecting investors and achieving greater adoption: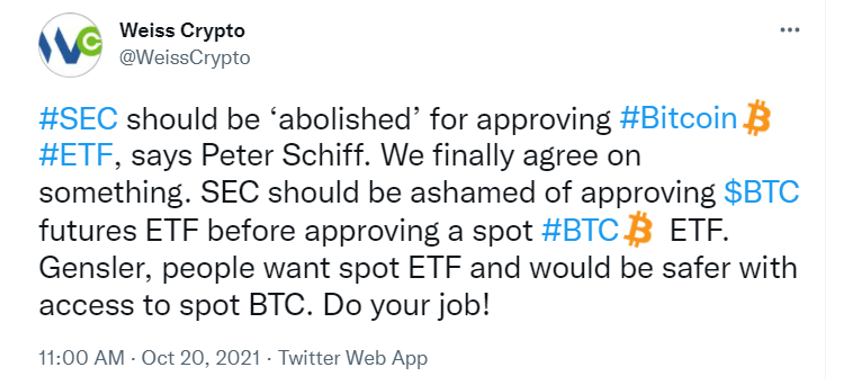 Still, plenty of investors were thrilled by the news, proving their widespread hunger for Bitcoin exposure: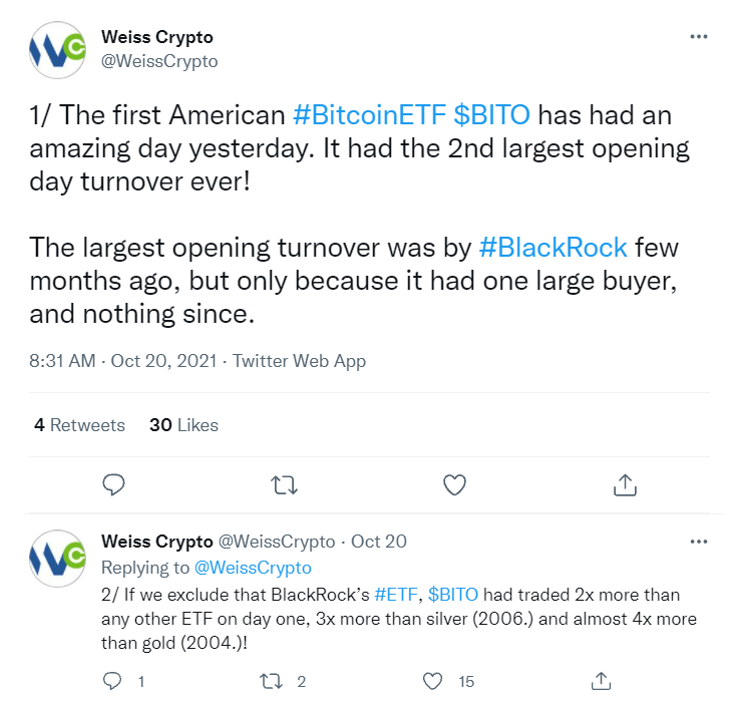 With this amazing price action, it feels like Christmas came early for many of the BTC HODLers.
But the seasonal cheer hasn't quite spread to everyone. For HODLers of cryptos lagging behind — like Cardano (ADA, Tech/Adoption Grade "B") — this bull market is a most frustrating time.
The slow pace at which Cardano was rolling out features and upgrades was seen as glacial, especially when compared to the accelerated tempo other projects were moving on. It's hard to appreciate the "slow and methodic" approach when the majority of projects thrive on "move fast and break things" mentality ... at least in the short term.
We were careful not to join the crowd in condemnation of ADA. That's because this is a cryptocurrency with strong fundamentals and a methodical, scientific approach: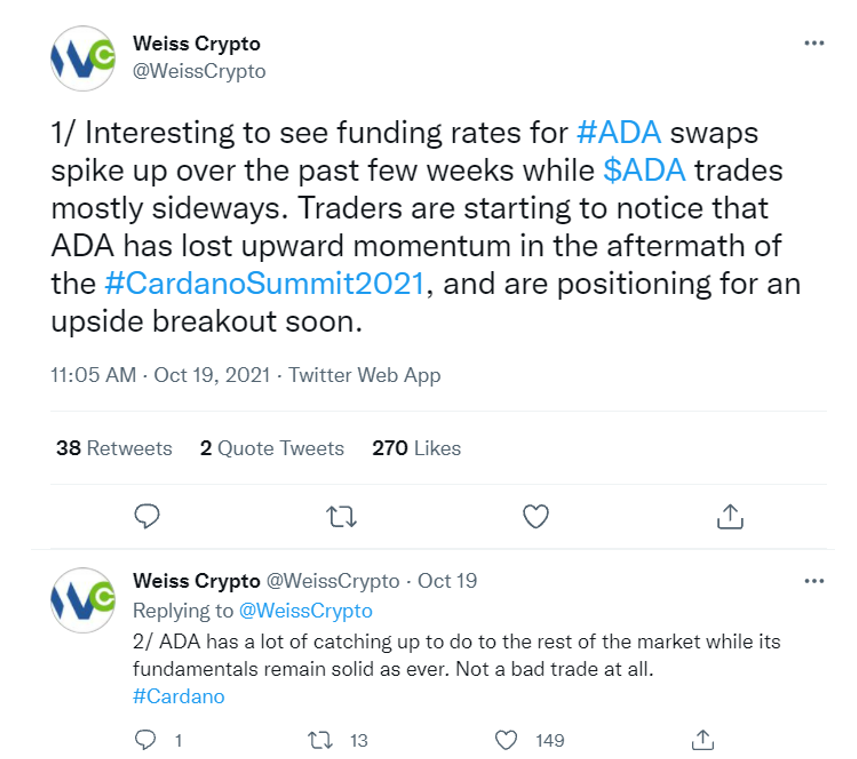 As this week moves to its close, we're seeing volatility setting in and moving the BTC daily candle all over the place.
My colleagues Alex Benfield and Marija Matić will sort through the on-chain metrics to help determine how long this volatility will last, so be sure to watch for their updates. As for me, I know one thing to be true regardless: This volatility is bound to shake out the weak hands ... and provide interesting opportunities to scalpers and day traders alike.
For everyone else, this current volatility should be of little to no concern. All our data says the top is still ahead, so strap in, bookmark Weissratings.com and enjoy the ride!
Until then, stay safe and trade well.
Jurica Dujmović