Scarcity Is the Name of the NFT Game

By Joel Kruger
We've covered non-fungible tokens in our Weiss Crypto Daily issues before. They were the darling of the crypto sphere for a while before the broad market cooled in 2022.
But while it's dimmed, the light hasn't stopped shining on NFTs. That's because of the value they bring to digital assets by way of security and scarcity.
Just look at the most popular NFT sector: digital art. Prior to NFTs, monetizing digital art was a Sisyphean task. This was largely because digital art can be easily saved and duplicated. That lack of scarcity made it difficult to monetize.
After all, why would I pay to own an image or GIF if I can just right click and download?
The invention of blockchain technology, cryptocurrency and smart contracts have allowed artists to establish digital scarcity through NFTs.
It's why we can have one-of-one NFT projects sell for incredible prices. NFTs allow the artist to guarantee the buyer will be the only person to own that work.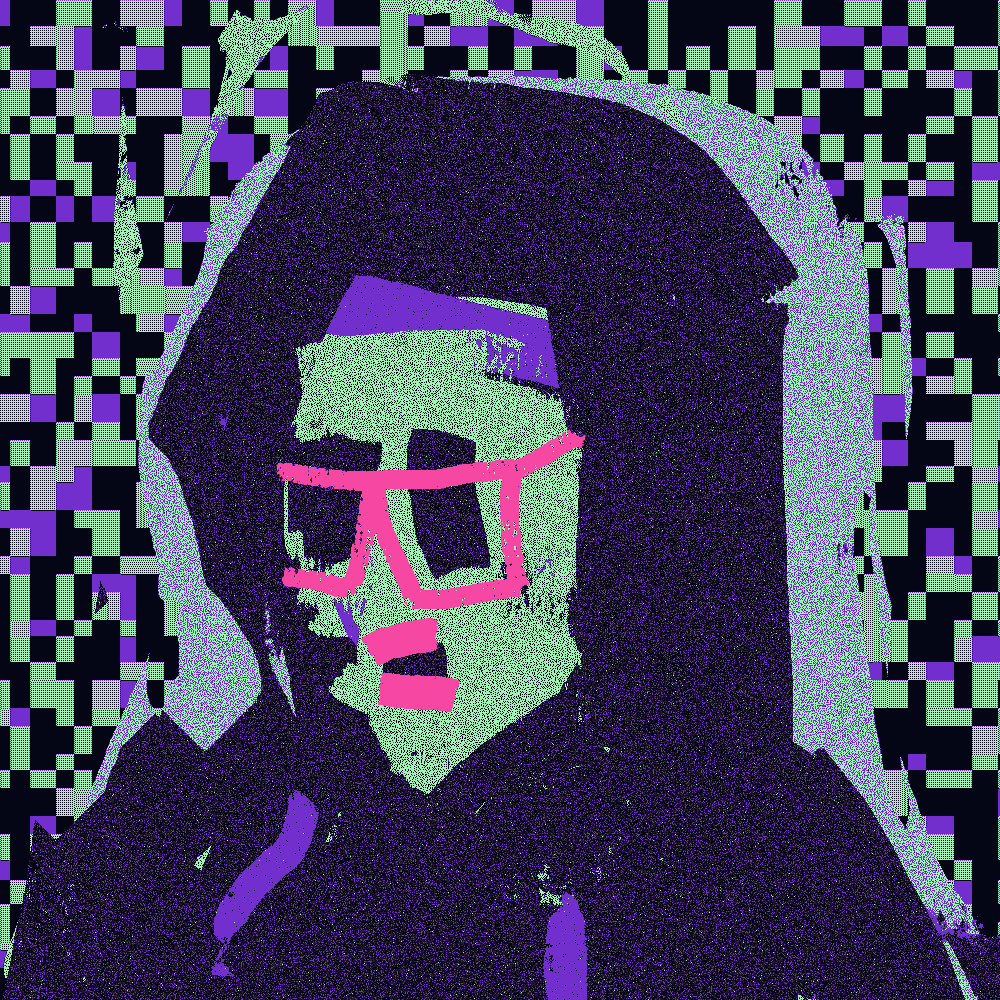 Right Click and Save As Guy, by XCOPY sold for $7 million in December 2021.
Click here
to view full-sized image.
Sure, there's nothing wrong with an NFT that's part of an edition — one of a dozen, a hundred or even a thousand. There are many popular projects that feature multiple editions of a piece that go on to do very well.
But often, the greatest value potential lies in the unique pieces.
If you're looking to diversify your portfolio, get into commodities or just want to get into the digital art game, it's important to know where to purchase these rare artworks.
And my absolute favorite place to find incredible one-of-one digital artworks is on the SuperRare gallery.
SuperRare was there right at the start of NFTs. It's a digital gallery full of one-of-one artworks by incredibly gifted digital artists — the best of the best when it comes to digital art.
How to Pick an NFT
I've been in markets for many years, and I've seen the ups and the downs.
For me, the key has always been about finding trades I love — whether it be a financial markets trade or an investment in a piece of art. With this approach, even if things don't go my way, I feel like I never lose. I'm guaranteed to gain something, even if it's not a monetary return on investment.
The upside to this methodology is even clearer when it comes to art.
When I invest in art, I look for pieces that inspire me or make me feel uplifted. These works can also become a wonderful conversation piece in my home and can serve as a mechanism to help me connect with those around me.
And I don't think you can put a price tag on this. These types of things are truly priceless.
I encourage you to browse through SuperRare and find some gems of your own. List prices vary, and some works are even up for auction, so take the time to find something that speaks to you and your budget.
In fact, you can use the filter on the left-hand side to filter by type of art style or by price.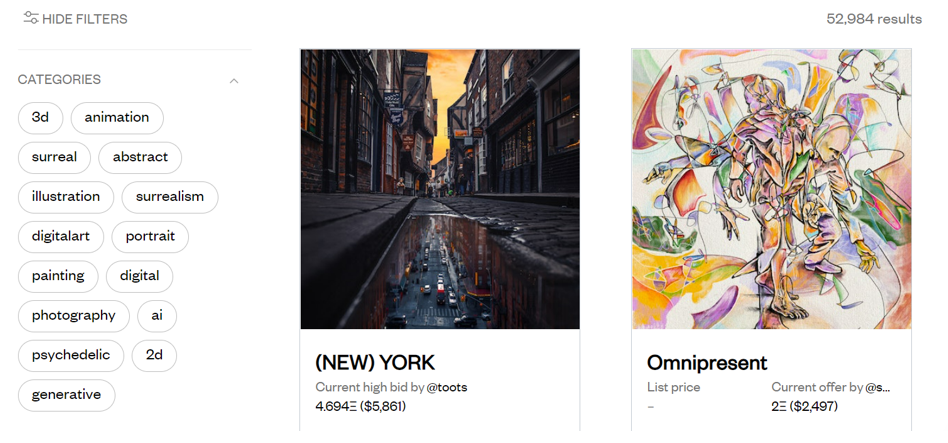 There are so many amazing artists and pieces to discover.
And if you love having art around your home like I do, this gives you the perfect opportunity to find new, unique pieces to collect.
Best,
Joel