Joel Kruger
|
NFT Analyst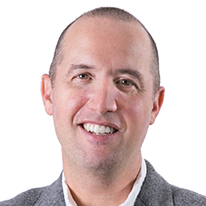 NFT Pioneer Investor
Joel Kruger is a pioneer investor and analyst in the fast-growing blockchain sector called NFTs (non-fungible tokens).
He began buying some of the world's first NFTs at a time when most crypto experts thought they were a joke. But the rapid rise in his NFT portfolio value proved them wrong.
Joel attributes his NFT successes to over two decades of experience with currencies and almost a decade with cryptocurrencies.
He has been cited by MarketWatch as one of 50 traders that investors should watch.
He was named as one of the world's most accurate Bitcoin forecasters, and for good reason:
One of his major Bitcoin forecasts was deemed "100% on target," while the forecasts of 15 other analysts and research firms were off target, typically by a wide margin. Moreover …
He has accurately predicted almost every major price swing in the crypto market in recent years.
This success has made Joel one of the most respected and consistently cited sources on cryptocurrencies in mainstream media outlets, including The Wall Street Journal, Barron's, Reuters, Forbes, CNBC and Fortune.
Mr. Kruger is senior strategist for one of the world's largest institutional crypto exchanges, where the average daily trading volume is $2 billion in cryptocurrencies.
Plus, as the editor of NFT Wealth Builder, the first-ever serious investment research publication devoted to these unique digital assets, Joel introduces members to the NFT collections he believes are set to take the digital world by storm.
He provides guidance on how to build a diversified portfolio of NFTs and NFT-related cryptos to help investors participate in what he predicts will become one of the most successful asset classes of the 21st century.