The 4 Epochs of Financial Evolution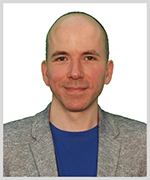 By Chris Coney
Just like organisms, financial systems have also evolved over time. And currently, we are in the DeFi era.
To illustrate my point, I have created a model that I call "The 4 Epochs of Financial Evolution."
This is also a visualization of how much prosperity I predict DeFi will create in the coming years.
As such, this model is designed to give some perspective on how the level of prosperity DeFi enables completely dwarfs each of the eras that came before it.
Now, I have identified four distinct mutations that are relevant to our quest to predict where things are going and what to invest in ahead of time.
To start, let's look at the model above from a different perspective:
As you can see, this version is more detailed and lists some of the tools that define each era.
For example, paper-based records were used in Epoch 1, and these later evolved into blockchain-based records in Epoch 4.
If you look closer, notice how the durations of the epochs appear to be getting shorter:
Epoch 1 (Personal Service Era): Approx. 60 years

Epoch 2 (Self-Service Era): Approx. 30 years

Epoch 3 (FinTech Era): Approx. 20 years

Epoch 4 (DeFi Era): Approx. 13 years, so far
This means things are accelerating.
In fact, Peter Drucker — a widely known and influential management consultant — identified this in his 1969 book, "The Age of Discontinuity."
He said that we were entering the era of the three Cs: accelerated change, overwhelming complexity and tremendous competition.
That was 54 years ago, so this trend has had time to become even more pronounced.
In this day and age, there's less and less time before one innovation becomes outdated, because we can often use one innovation to help invent the next.
After all, just imagine how fast things are going to progress assisted by artificial intelligence.
Thus, it's absolutely essential to know where things are going and how to take advantage of these advancements before the window of opportunity closes.
How to Make Money from This Trend
Now, let's revisit the original view of my model:
How do you end up on the receiving end of all that prosperity coming in the DeFi era?
Well, the short answer is that there are a thousand different ways. And I will be covering one of my personal favorites at the upcoming 2023 Weiss Investment Summit.
My presentation is titled, "How to Trade Crypto Like Stocks for Guaranteed Income" … and it's designed to introduce you to a specific strategy I designed to be able to extract large investment yields from the DeFi trend.
If you'd like to attend, the 2023 Weiss Investment Summit will be held at the historic Boca Raton resort in Florida from Sept. 10–12.
For more information, please call 855-278-9191 (or +1 561-409-8591 for international) to speak with a member of our VIP Executive Accounts Team anytime between 8:30 a.m. and 5:30 p.m. Eastern Monday-Friday.
This is the first time that Weiss Investment Summit tickets have been open to the public as well as members.
There is only room for 350 Weiss Members, so just bear that in mind as tickets are first come, first served.
But that's all I've got for you today. Let me know what you think caused each transition in my 4 Epochs of Financial Evolution model by tweeting @WeissCrypto.
I'll catch you here next week with another update.
But until then, it's me, Chris Coney, saying bye for now.