The Hurdles That Lie Ahead … and How Crypto Can Overcome Them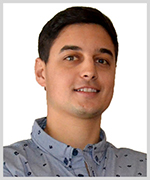 By Alex Benfield
It appears that Bitcoin (BTC, Tech/Adoption Grade "A-") may have set a temporary local bottom on May 27 as BTC has been climbing since this weekend. It pulled back earlier today but is still trading north of $30,000. It'll need to hold that level with confidence before we can definitively call the bottom and label it as support.
Bitcoin will face some major obstacles on its path forward: Not only will it need to flip the many resistance levels that lie ahead, but it also faces larger challenges outside of price action, namely rising inflation and the subsequent rising interest rates and quantitative tightening (QT).
If you've been to the gas station or the grocery store lately, you've seen the impact of the raging inflation, which most of us have never seen before. Just yesterday, Treasury Secretary Janet Yellen finally admitted that she was wrong when she proclaimed inflation would be "transitory."
It should be — and has been — obvious to most of us that inflation isn't going anywhere anytime soon. We need to adapt to this new environment of rising prices to go along with rising interest rates from the Federal Reserve.
Today also marks the start of the Federal Reserve's new QT plan. It'll now begin selling off the assets on its balance sheet, which should reduce demand and increase sell-side supply in the mortgage-backed securities and bond markets.
Interestingly enough, rates have risen faster this time around than in any previous QT cycle, which shows how aggressive the rhetoric from the Fed has been.
Still, this is likely a fight crypto can win.
First, Bitcoin will need to start moving in a more convincing fashion if a rally is really in the cards. As I said, we've yet to definitively lock in a local bottom. BTC needs to sustain some positive momentum for that to happen. So, this week we'll be looking to see if BTC can establish strong support at $30,000 before climbing back above $32,000.
A move below $29,000 would mean that the bottom is not in yet.
Here's BTC in U.S. dollar terms via Coinbase Global (COIN):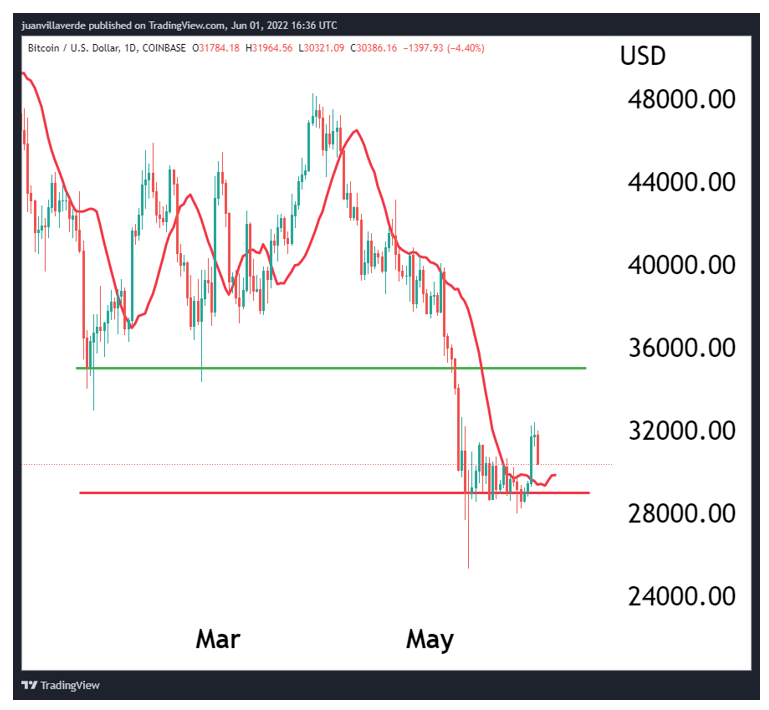 Ethereum (ETH, Tech/Adoption Grade "A") has also bounced off its recent bottom near $1,750 but has not yet been able to get back above the key level of $2,000.
This has been part of ETH's recent pattern. It's struggled to reclaim important levels as it has lost some value to its Bitcoin counterpart.
But I have reason to believe that this weakness is only temporary for ETH. That's because there are several key reasons that the rest of 2022 will be kinder to the No. 2 crypto by market cap.
A lot of it comes fromperhaps the most anticipated event in the history of cryptocurrency, the Ethereum 2.0 Merge, which is scheduled for sometime this summer. The Merge will transform Ethereum from a proof-of-work (PoW) blockchain to proof-of-stake (PoS) blockchain.
That move could have far-reaching consequences.
For example, the Merge will drastically reduce the supply rate of Ethereum and could make ETH a deflationary asset over time.
It's estimated that the supply of ETH issued post-Merge could be reduced by as much as 90%. And when you factor in the burn rate of Ethereum since the EIP-1559 upgradelast year, ETH could become a deflationary asset.
And simple economics tells us that when demand stays constant (or increases) and supply reduces, price must go up.
The switch to POS will make Ethereum Environmental, Social and Corporate Governance (ESG) compliant and will reduce its energy costs by up to 99%. Now, I don't put huge stock in ESG scores, but this change could open the doors for a lot of investors waiting to get involved in cryptocurrency but lacking a major ESG-compliant option to invest in.
Just yesterday, we got word that Fidelity will support ETH custody and trading services for its roughly 40 million active accounts. That means a whole lot more people will soon have access to the second-largest cryptocurrency.
They'll be able to gain exposure through their asset manager as opposed to self-custody and trading. More exposure could further increase the demand of ETH.
And just as important as the fundamental changes is the sentiment behind the Merge. Previous Ethereum upgrades have historically been very bullish for price action, and many investors are expecting the same to unfold this time.
Now, we'll have to keep an eye on what's in store for Ethereum in the short term: ETH will need to stay above $1,750 to prevent further weakness and regain the important psychological level of $2,000 before we can confirm a local bottom in price.
But our long-term conviction still holds true. Here's ETH in U.S. dollar terms via Coinbase: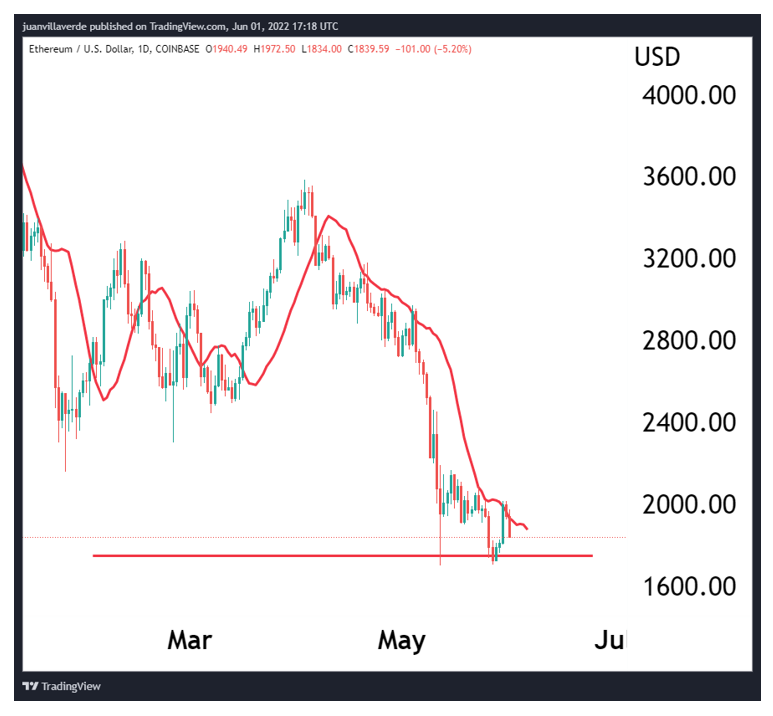 Notable News, Notes and Tweets
• As we've mentioned before, the number of long-term HODLers continues to grow.

• CEO of JPMorgan Chase (JPM), Jamie Dimon, seems oh so cheery about the market conditions

• Twitter user WSBChairman perfectly sums up the state of the NFT market, which is certainly very much alive.
What's Next
There are many downward forces acting on the crypto market today … and there are plenty of reasons for investors to worry.
Rising inflation and the abrupt countermeasures used to fight it are drastically affecting our economy and the markets. Plenty of talking heads out there are warning about the doom-and-gloom potential scenarios that could wipe out markets and leave America reeling.
But for every bear spreading fear, uncertainty and doubt (FUD), there's a bull waiting for the tides to turn.
And for good reason. While they're getting far less attention, bullish narratives and developments in crypto are still there. This industry continues to grow at a record-breaking pace, and the new innovations of today will drive up the prices of tomorrow.
I, for one, am excited to see the interesting developments and creations that will spur up from this bear market and lead this industry right into the next cycle.
I hope you are too.
Best,
Alex