The Most Anticipated Token Launch of 2023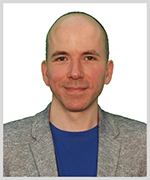 By Chris Coney
In the past, I have spoken about an ability I have to "skate where the puck is going to be," to quote Wayne Gretzky.
Through objective observation, sometimes I can correctly predict if a project or protocol is going to be a winner.
In this case, I am referring to the feeling I got early on that Arbitrum (ARB, Not Yet Rated) was going to be a big deal.
It did not dawn on me the moment I laid eyes on it. But after watching it for a short while, several small factors made me believe it had great potential.
This led me to adopt Arbitrum as one of the main DeFi networks that I use for my investment recommendations to Crypto Yield Hunter members.
That decision has already proven to be a wise one. Huge yields have been made, and there has been tremendous growth in the Arbitrum ecosystem.
To show you what I mean, let's compare the total value locked and volume figures for Uniswap (UNI, "B-") on Arbitrum versus Polygon (MATIC, "B").
Here are Polygon's stats:
$321.83 million in TVL


$134.14 million in 24-hour trading volume
Meanwhile, Arbitrum has:
$1.58 billion in TVL


$277.28 million in 24-hour trading volume
Now, Arbitrum's TVL spiked significantly on the right-hand side of the chart.
But even before this jump, suffice to say Arbitrum was ahead by the numbers.
Helicopter Money Incoming
As children, we may have been told things such as, "Money doesn't grow on trees."
That might be true, but in this day and age, sometimes money does fall from the sky — in the form of crypto airdrops.
Although Arbitrum has been around for a couple of years now, it had no token of its own.
But recently, the Arbitrum Foundation launched a token that will act as part of the network's governance system.
Word on the street is it decided to launch a token because of community demand.
But the main point is it did in fact launch a token, and the original announcement gave rise to a huge amount of excitement.
Also, since Optimism (OP, Not Yet Rated) and Arbitrum operate in a similar fashion, we can use the Optimism token launch as a reference for why this is so exciting.
The Criteria
Now, the Arbitrum Foundation did not announce the criteria to qualify for this airdrop in advance. This is probably because it would just invite mercenaries to game the system.
Instead, they announced everything after the fact.
So, I did not adopt Arbitrum in my Crypto Yield Hunter service just to get included in a potential future airdrop. It is simply a bonus that my members and I qualified for a free airdrop after using the network for over six months.
Recently, Arbitrum announced that a snapshot of the network was taken on Feb. 6, and network activity prior to that date was used to determine who would get an airdrop and how much.
Points were assigned based on how much you used the network, how often, in how many ways and so on.
Those points then fell into brackets that in turn determined how many tokens each wallet would receive.
Show Me the Money
If you have used the Arbitrum network in the last couple of years and would like to check if you are eligible to claim an airdrop, you can do so by connecting your wallet on the website here.
When I did this with the Crypto Yield Hunter wallet, it was eligible for 1,625 free tokens.
And as soon as the airdrop was announced, a futures market cropped up on a couple of exchanges.
At one point, the IOU tokens were trading for $10.20 apiece.
That would make the Crypto Yield Hunter airdrop worth over $16,000.
But the reality is that post-launch, the ARB token has been trading in the $1.10–$1.56 range on Binance, making the model portfolio airdrop worth about $1,787–$2,535.
Regardless, that's not bad for clicking a few extra buttons.
Conclusion
In a previous interview, Marija Matić and I had an entire segment on mercenary capital in DeFi — essentially, noncommittal investors who seek to take advantage of a platform's short-term incentive programs.
If you would like an in-depth analysis on this topic, you can check out the video here.
I do not like the idea of mercenary capital, but I do accept that it exists and will always exist.
Personally, I prefer meritocracy.
So, it is a joy for me to see occasions like this when an organization rewards loyalty in a manner that cannot easily be gamed.
Arbitrum structured its airdrop criteria in such a way that only the people who really used the network in a committed way were eligible.
Since the U.S. came off the gold standard in 1971, we have had over 50 years of gradually increasing attention concerning the shorter term.
I like to think the advent of Bitcoin (BTC, "A-") in 2009 and the subsequent birth of DeFi has begun to turn things around.
It might take a while, but at least the ship is turning.
But that is all I have got for you today. Let me know what you think about Arbitrum's token launch by tweeting @WeissCrypto.
I will catch you here next week with another update.
But until then,
Chris Coney