The Most Underappreciated Project in DeFi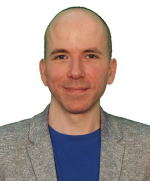 By Chris Coney
I can count on one hand how many times I've had an immediate sense of awe when I read about a crypto project — where something clicks and I can already envision the huge potential and future success of that project.
Of course, this is an entirely subjective indicator. My internal alarm went off when I discovered Bitcoin (BTC, Tech/Adoption Grade "A-"), but not when I researched Ethereum (ETH, Tech/Adoption Grade "B").
But the proof of the pudding is in the eating. The fact that Ethereum has gone on to become the world's most widely used smart-contract platform is just one instance where my internal indicator failed to detect it was a star in the making.
That's not to say this internal indicator doesn't work, though. While it's not foolproof, each of the times it has gone off, it has been correct.
So, let's look at a few other examples.
Another time my alarm went off was with EOS (EOS, Tech/Adoption Grade "C"). The original vision of EOS gave it enormous potential … but it failed in its execution.
Regardless, I consider this a successful signal from my internal indicator because it was sold via a token sale for around 48 cents, but later went on a parabolic run to over $20.
Back when this happened, I remember standing in my friend's kitchen with my laptop showing the EOS price chart as it hit $22. I was absolutely blown away by how breathtaking the price rise was.
The price rose extremely fast, and I felt too overwhelmed to sell. But if I had acted, that would have been an incredible 46x return.
While greed got the better of me that day, it was confirmation that buying into EOS when my internal indicator went off was the correct decision.
Ultra (UOS, Unrated) was another one. This project's goal is to decentralize computer game distribution and disrupt the stranglehold the Steam platform has on game discovery and promotion.
I bought in at 4 cents a few months after the token started trading. Over the next two years, UOS went up in one giant uptrend, culminating at $2.42.
That's a whopping 60x price increase!
The reason I'm telling you this is to highlight another project that my internal indicator went off on. It has yet to explode into wider popularity, but I have faith this will happen.
The project that's caught my eye is Rootstock (RBTC, Unrated), which is effectively an Ethereum-style smart- contract platform that runs on the Bitcoin network.
When I say it runs on the Bitcoin network, I'm referring to two things:
The native token on the Rootstock network is BTC, and transaction fees are paid in that token.


The network is secured by the same proof-of-work mining infrastructure that powers regular BTC transactions.
This is significant because since Ethereum made its transition to proof-of-stake, Rootstock is now the most secure smart-contract platform powered by PoW. It's more secure than its next nearest competitor by magnitudes.
However, it's been a long time coming, and my internal indicator has yet to bear fruit.
I read the original Rootstock whitepaper back in November 2015 and was awestruck. Rootstock introduced to me the concept of merge mining — where one network is driven by the mining power of another — and I immediately believed this company would become a wild success.
For some background, the principal reason why ETH was developed was because BTC lacked expansive smart-contract capabilities. However, ETH falls short compared to the extensive security of BTC.
In my mind, Rootstock provides the best of both worlds and creates a middle ground between Ethereum and Bitcoin.
It allows the core BTC network to remain uber-secure through its tightly controlled payment transaction parameters … while simultaneously offering full-fledged smart-contract capabilities equivalent to Ethereum.
This is all secured by one enormously powerful mining infrastructure.
If you want to check out the Rootstock experience for yourself, my current favorite app is Sovryn (SOV, Unrated), which can be accessed here.
Despite Rootstock's slow adoption, my faith in its enormous potential remains intact. Especially considering how ETH is showing signs of losing its censorship resistance post-Merge, Rootstock could be seen as a viable alternative.
That's all I've got for you today. Let me know your thoughts on Rootstock's potential by tweeting @WeissCrypto.
I'll catch you here next week with another update.
Until then,
Chris Coney