The Real Winners Behind NFTs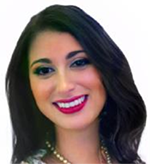 By Beth Canova
Non-fungible tokens (NFTs) have taken another solid step toward mainstream adoption.
My colleague Marija Matic informed her Undiscovered Crypto members that Instagram has started to let creators and collectors display non-fungible tokens (NFTs) on their profile.
That feature is active right now to a limited test group. But it's the first step in a bigger digital collectibles strategy. Coming soon will be augmented reality NFTs on Instagram stories. These will allow you to place digital art into physical spaces, similar to the way Pokémon started showing up in streets and parks all over the world back in 2016 via Pokémon Go.
Users will be able to post and share their NFTs with no fees.
Meta Platforms (FB), the parent company of photo-and video-sharing site Instagram, won't limit NFT integration to just one platform. Similar functionality will come soon to its flagship platform, Facebook, as well.
According to Meta CEO Mark Zuckerberg, his company is getting into NFTs to help digital art creators make money. And that's really where the value of NFTs lay — not in the various forms of cool-looking artwork, but in their ability to validate and enforce ownership of digital assets.
See, the problem with digital assets is that, previously, it was difficult to establish ownership and the rights that come with that. If you can't prove you own an asset, you can't sell it or charge fees for the permission of its use.
Ask any artist who posts their work online, and they'll have a story about their work being stolen … and having little to no recourse.
NFTs change that.
Which is why a large visual media platform like Instagram supporting NFTs is a massive step forward in NFT adoption.
So, to kickstart this NFT revolution, 16 influential creators were initially green-lighted to be in the test set. Photographer Misshattan was first to post an authenticated NFT — a photograph titled Infinite— on Instagram.
Below is an example of how NFTs will be displayed on the Instagram app with a special "shimmer" visual treatment, with both the creator and owner of the NFT attributed for the content: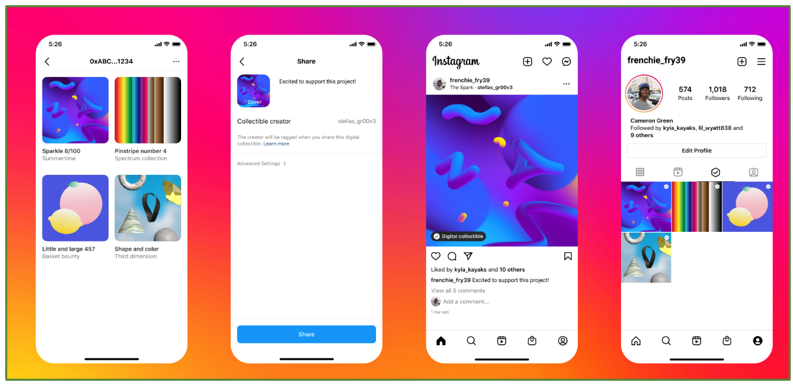 Figure 1. Source: Meta. (PS: update your Instagram app, to
see NFTs
in this way)
For now, whitelisted artists are only able to connect their wallets — to share NFTs to art they've created and pieces they've collected.
But soon, trading features will be enabled. That's going to open the floodgates to adoption and usage of NFTs among ordinary people all over the world.
It will be interesting though to see how Instagram can maintain its goal of zero fees once trading is added to the mix. All NFT trades are validated on blockchains … which naturally generate a fee.
Either way, it's clear that with digital distribution platform Discord as a veteran ... microblogging site Twitter as a junior presence … and now Meta newly entering the NFT space, the web3 social media race is about to really start heating up.
So, how do you get leveraged to this trend?
Well, you could target the social media platforms that are bringing NFTs into the mainstream.
Of these, Meta is a popular choice. Instagram is uniquely positioned to benefit from profile picture (PFP) NFTs as a visual media platform in the near term. And in the longer term, its flagship platform, Facebook, is likely to benefit as the metaverse expands.
Related post: Why Facebook Bet its Future on Crypto
You could also try to find an NFT project you like and invest in that. PFP projects like CryptoPunks and Bored Ape Yacht Club have proven incredibly successful for those who bought early, and there are many similar projects available.
Or you could invest in the networksthat support NFTs. This way, no matter which platforms or projects end up winning the NFT race, you'll be leveraged to the blockchains that make all of it possible.
Most NFTs are minted on Ethereum (ETH, Tech/Adoption Grade "A"), creating excellent growth for the No. 2 crypto by market cap. And as a market leader, ETH is a solid idea for new investors jumping into the crypto space. Its NFT connection is a bonus.
Just look at Ethereum's recent performance — even as the market has struggled under significant selling pressure, ETH has stayed within its trading range.
The downside of ETH in the NFT space is the time and cost of its transactions, meaning NFT creators may look for alternatives to this most popular option over time.
An easy alternative is Polygon (MATIC, Tech/Adoption Grade "B"), the second network that's supported in Instagram's NFT test. It's a sidechain to ETH that allows you to deploy Ethereum smart contracts on the Polygon network.
In so doing, Polygon can offer lower gas fees for transactions. For many, that's an important consideration in their digital investment decisions.
But there are two main drawbacks for NFT creators who choose Polygon:
First, it's less secure than Ethereum.
And second, though both share the same marketplace — OpenSea — only Ethereum-based NFTs can be listed for auction. Polygon-based NFTs can only be sold for a set price on OpenSea, something creators may not want to be boxed into.
Another alternative is Solana (SOL, Tech/Adoption Grade "D"), which has established itself as the second-most-prominent blockchain for NFTs. While the projects minted on its network don't have the same high sticker prices as ETH's top projects, it's gaining momentum.
The benefit of Solana comes in its transaction speed and low fees — areas where ETH has historically struggled.
But Solana is less popular than Ethereum. Which means there are both fewer NFT marketplaces and fewer people trading on its blockchain.
However you decide to leverage yourself to the NFT race, be sure to do your due diligence before investing.
And if you're looking for more guidance in the NFT sector, Joel Kruger has been helping members of his NFT Wealth Builder navigate this exciting new field. You can call 877-934-7778 for more information.
As always, stay safe and trade well.
Best,
Beth Canova
Managing Editor