This DeFi Lending Rate Just Turned Sour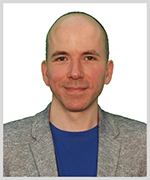 By Chris Coney
In a previous issue, I had the opportunity to share the details of one of my personal favorite DeFi platforms, Sovryn (SOV, Not Yet Rated).
If you recall, this decentralized application offers the opportunity to post Bitcoin (BTC, "A-") as collateral and then borrow against it at 0% indefinitely through its Zero Protocol.
When I first discovered this platform, I thought it was too good to be true.
But having studied and used the app myself, I can say with certainty that it works as described.
Where It Turns Sour
While there is no actual interest payable on a Zero loan, there are fees such as a one-time origination fee when you first take out the loan.
When I wrote my previous article — and when I took out a loan myself on Zero — the origination fee was 0.5%.
That would mean a $50 fee on a $10,000 loan, or a $500 fee on a $100,000 loan. Not bad considering the fee is divided by the length of a repayment period which is determined by you.
With Sovryn recently launching a brand-new dedicated front-end interface for Zero, I had cause to go and check it out.
And when I did, I got one almighty shock.
If I were to take out a loan using Zero Protocol today, the origination fee would be 5%.
That is a staggering ten times higher than when I first tested it out.
According to the platform documentation, the origination fee is set and changed by the governance system. Now that fee can range from 5–10%.
Personally, I think the 0.5% fee I paid during my experiments could have been the result of early incentives designed to encourage borrowing and increase platform activity.
However, since I had my expectations calibrated at 0.5%, a 5% fee seemed enormous.
But if I step back and approach the platform as if I am using it for the first time, the fee is not that bad.
Instead of comparing Zero then to Zero now, if we compare the current Zero Protocol to other lending platforms, it still has a lot to offer.
A 5% origination fee on a loan you intend to pay back over 10 years is effectively an annual percentage rate of 0.5%.
Over five years, it is 1%. And over two years, it is 2.5%.
Bear in mind I am treating the origination fee as if it were the interest on the loan because I think that is fair. Regardless, I would say those are still some of the best fixed rates available.
And not only are these rates attractive, but they come with the added flexibility of being on a loan with no due date.
That means there are no minimum monthly payments to make. So, if along the way you need to take a payment holiday, you can do so for as long as you want.
I believe this is one of the most spectacular features of Zero Protocol, since it is built-in insurance against future uncertainty.
Conclusion
Contrary to what I thought when I first discovered Zero, it is not the first platform of its kind.
It was not until later that I found out Zero is in fact a clone of Liquity (LQTY, Not Yet Rated) — a 0% interest lending market on Ethereum (ETH, "B").
The two platforms use essentially the same market dynamics, except:
As you can see, Zero Protocol is still lagging far behind Liquity in terms of adoption.
However, even with the higher origination fees, I still choose Zero because it borrows against Bitcoin. BTC's market cap, lower volatility and proof-of-work backing make it my preferred choice as a collateral asset.
But that is all I have got for you today. Let me know if you prefer Zero Protocol or Liquity — or perhaps a different platform I have not mentioned — by tweeting @WeissCrypto.
I will catch you here next week with another update.
But until then, it's me Chris Coney saying, bye for now.