What Comes After the Bears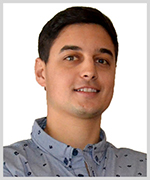 By Alex Benfield
We've had an explosive start to the new year, with the crypto market finally seeing its first significant rally in a long time.
Many key cryptos have finally broken out of long-term downtrends, and the prices of these major cryptos have surpassed key levels we've been watching for months.
These actions are signals that we look for to confirm the end of a bear market, as Juan Villaverde, editor of our Weiss Crypto Portfolio, told Dr. Martin Weiss in their recent Zoom conference.
However, it's important to remember this: The end of the bear market doesn't necessarily mean the start of the next bull run.
While volatility is certainly returning to the markets, it's likely that — when we zoom out and look at price action over the next few months — we'll see a mostly sideways trajectory.
And keep in mind that any rally in prices can be and often is followed by pullbacks and corrections.
These pullbacks shouldn't be a source of concern or discouragement, though. After all, nothing goes up in a straight line. And confidence in upward action is highest when support is tested … and holds.
Take this latest bullish burst, for example. After pushing upward for over a month, the current rally is already showing some signs of slowing down. And right on time, too, as our Crypto Timing Model indicates an 80-day low should hit soon.
Over the next few months, we'll be looking to see if crypto prices can find new, higher floor levels to build up solid bases for future rallies.
A bull market is typically designated by a long pattern of higher highs and higher lows. One of the first signs of an approaching bear market is when that pattern starts to break down.
Bear markets are a little different. They don't always consist of a simple pattern of lower highs and lower lows, as there are sometimes big rallies mixed in.
That means the period between the end of a bear market and the start of a new bull market is not as easy to recognize.
So, what we want to see are gradual increases in price and steady consistent moves upward over longer periods of time. There will be corrections along the way, but the key thing to look for is higher lows.
I've said previously that I predict 2023 will be a relatively sideways year, and that crypto prices might end 2023 just a bit higher than where they started.
But in between, huge price swings and massive volatility wouldn't be unexpected.
The key to beating the market this year is to follow the price trends and not get too greedy or too bearish at any one point in time.
Instead, meet the market where it's at.
Bitcoin (BTC, Tech/Adoption Grade "A-"), for example, has powered through its downtrend line and crossed back above $22,000 for the first time since the FTX collapse.
But, as I mentioned, an 80-day-cycle low is ahead of us. So, don't think that it can't retest some previous resistance levels in the days to come.
BTC's clear support level is near $21,000. I wouldn't be surprised if BTC retests that level in the next few days.
Holding support there would be a very positive sign.
Looking in the other direction, the next resistance level is around the August high of about $24,400. Should BTC break above that level, we would be in a crystal clear and strong uptrend.
Ethereum (ETH, Tech/Adoption Grade "B") is also in a significant uptrend, but has already started to slow down and retreat a bit from the high it set over the weekend at $1,675.
ETH had been leading the market over the past few months, but BTC has been the star of this recent rally, to the surprise of a few analysts.
We'd like to see ETH hold above the $1,500 level, but a retest of support at $1,350 could be in play. On the upside, there are big resistance levels around $1,650 and $1,800.
What's Next
One other point that we haven't talked about today is the upcoming Federal Open Market Committee meeting at the end of this month.
At this point, the market seems to be expecting a 25-basis-point hike. This would mean that the Federal Reserve is slowing down and should give the market hope the hikes are coming to an end soon.
If we get that 25 bps hike, the crypto market could rally on the news. However, if that hike comes in higher than 25 bps, we may see a pullback across multiple asset classes.
The Fed was the driving narrative across all major markets in 2022, and that influence hasn't gone away just yet. However, if the Fed shows signs of slowing down, it could open the doors for an extended rally among cryptocurrencies.
While that wouldn't necessarily be the start of the next bull market, it could be the catalyst this market needs to climb its way back to a higher floor and distance itself from the bear market lows.
We'll have to stay patient and watch how the market reacts over the next few days. In the meantime, I recommend watching Juan and Martin's recent Zoom conference. It breaks down our Crypto Timing Model, the transition out of a bear market and what savvy investors can do now to prepare for the next big bull run.
You can watch it here. And I suggest doing so sooner rather than later … before we take it offline.
As always, stay tuned to Weiss Crypto Daily for more information and analysis.
Best,
Alex