What Inflation Can Teach Us About Bitcoin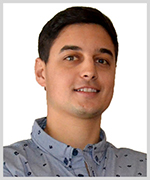 By Alex Benfield
The Producer Price Index numbers for September rolled in today, revealing an incredibly high and problematic 8.5%. This is 0.2% higher than expected, but thankfully, it's still a slight decrease from August's PPI, which was a hefty 8.7%.
As for the latest Consumer Price Index, the numbers came in at 8.3% for August. Tomorrow, the data for September will be released, with the current projection sitting at 8.1%. This would show a slight slowdown from last month … but inflation above 8% would hardly be acceptable under any other circumstances.
To top it all off, the federal funds rate has now risen from 0% at the start of the year to 3.25% as of today. However, even that drastic rise in interest rates hasn't been able to tame inflation. At best, it stopped the CPI from hitting double digits … so far.
So, despite being told more than a year ago that inflation was transitory, we are still dealing with this pesky problem that affects us all in almost every aspect of our daily lives.
At this point, it seems highly likely that America will be dealing with elevated inflation — of 5% or higher — for multiple years. That's going to be a hard pill to swallow for a nation that's become accustomed to low inflation levels and near 0% interest rates for the past decade or so.
The paradigm of free (cheap) money is coming to an end, and most people likely aren't prepared for that shift.
But there's a silver lining. This dire macro situation highlights the main benefit of Bitcoin (BTC, Tech/Adoption Grade "A-"): its fixed, untouchable and immutable monetary policy.
This is by design. Satoshi Nakamoto planned out Bitcoin's issuance schedule from the very start and solidified it into code. From the start, each Bitcoin block mined carried a reward of 50 BTC and roughly every four years that reward is cut in half from the start of Bitcoin until 2140. No Bitcoin can ever be created or issued outside of that set mining schedule.
Meaning there will only ever be 21 million Bitcoin. And if you factor in lost seed phrases and forgotten accounts, the true circulating supply of Bitcoin will be far less than 21 million in 2140.
Many of the biggest problems we are facing today stem from the government and central banks' ability to print money on a whim, with regular citizens being forced to pay that debt through inflation. If the world operated on a Bitcoin monetary standard, that wouldn't be possible because no government or central bank would have the power to alter anything about Bitcoin's monetary policy.
After that fact sinks in, it becomes easy to see why there's been so much pushback against BTC and other cryptocurrencies from governments and regulators. In a BTC standard world, they stand to lose a lot of power and influence over individuals.
Now, over the past few weeks, equities markets have shown tremendous weakness and appear on the brink of breaking down and setting fresh lows. However, during the same period, most cryptocurrencies have held steady and are trading well above the lows they set in June.
Bitcoin has been trading around the $19,000–$20,000 level for a while and is inching closer to breaking above the long-term downtrend line that started after its all-time high last November.
BTC could break that downtrend just by staying put at its current levels, however, we'd like to see a bit more strength and a rally for more confidence.
If BTC can break above the recent high mark of $25,000 set in August, we would be able to confirm that the bear market bottom is in. That's in stark contrast to the current state of equities markets.
Here's BTC in U.S. dollar terms via Coinbase (COIN):
The rest of the crypto market is in a similar state as BTC, as volatility has tampered down significantly over the past three weeks. Most altcoins are likely waiting to see the direction market leaders Bitcoin and Ethereum (ETH, Tech/Adoption Grade "A") take in the coming weeks before they move in any significant way.
Speaking of Ethereum, its price has been hovering between $1,250–$1,400 for the past three weeks. Like BTC, it's quickly approaching its long-term downtrend line. And the orange uptrend line is also converging on the current price, which means ETH will likely make a move at some point in the near future.
ETH is still trading well above the June low shown by the red line, and if the orange uptrend line breaks, we can expect a retest of those lows. If ETH is able to rally in the coming weeks, a break of the $2,000 level would confirm that the bear market lows are in.
Given the converging nature of these trendlines, we expect a decisive move to take place before the end of November.
Here's ETH in U.S. dollar terms via Coinbase:
What's Next
Over the past three weeks, crypto has been sitting strong, well above the June lows, and we are getting closer to being able to confirm a bear market bottom. Meanwhile, bond, Treasury and equity markets alike are breaking down all over the place and showing higher-than-average volatility lately.
Why are markets breaking down and investors panicking?
That would be due to the rampant inflation we're seeing all over the world. We're currently bearing the fruit of the excessive money printing from the past decade or so, with no simple solution to the problem. Most solutions that have been suggested would dramatically affect the economy and the lives of citizens around the world.
While central banks may claim they're destroying demand, in reality, they're attempting to spark a recession that leads to higher levels of unemployment, which will, in turn, reduce demand. That's an artificial demand destruction, though, as demand only reduces because people can no longer afford to buy anything.
Of course, they can always kick the can down the road even further and print their way out of this problem — their favorite remedy for recessions that's been implemented every time since 2008/2009.
When that day comes, the new money printing will light a fire under the crypto market.
And we'll be eagerly awaiting that day.
Best,
Alex