Why We Don't Trust: We Verify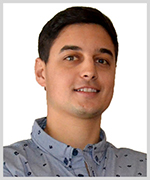 By Alex Benfield
For the past two weeks, there's been nonstop chatter about one thing: the blowup of FTX and the resulting fallout.
In fact, I think the crash drives home a core theme of the cryptocurrency movement: "Don't trust, verify." I explain that idea a bit more in a brief interview I did with Financial News Anchor Jessica Borg.
You can watch the full clip here.
It's short — just two minutes — but worth watching. That's because we're still experiencing the aftershocks of FTX's downfall. Just today, yet another crypto lending platform, Genesis, has halted withdrawals citing losses due to FTX.
The contagion continues to spread further, so it makes sense that it's at the forefront of everyone's minds.
That's why I'd like to expand on the interview I did with Jessica and focus on the three lessons we and the rest of the crypto community should remember in the wake of the FTX fiasco.
All three can be summed up with that one simple phrase: "Don't trust; verify."
This is one of the oldest mottos in the crypto industry and echoes the ethos of the entire crypto movement. But let's dive deeper, starting with …
Lesson No. 1: Decentralization is king.
To illustrate this point, let's look at Bitcoin (BTC, Tech/Adoption Grade "A-"). It was born out of the 2008 collapse of the traditional finance markets — a collapse set in motion by the murky activities of centralized entities in TradFi markets.
Far too much trust was placed in that legacy financial system and thought of as "too big to fail."
Oh, how the mighty fall. These centralized entities didn't live up to the trust placed in them by their customers. As a result, many people lost a ton of their hard-earned money in the fallout. Calls for more transparency in the financial system and less centralized risk were abundant.
To remedy this problem, Satoshi Nakamoto created Bitcoin — a decentralized finance system that didn't require trust. Bitcoin's entire supply was preprogrammed, with 21 million BTC being the only amount that will ever be created. Its issuance schedule was also preset from the very start.
Additionally, there's no central governing body of the Bitcoin network, so no one person or entity is in control of any sort of decision-making. This is an ideology that Satoshi believed in so strongly that he even vanished from his own network.
After all, he understood Bitcoin needed to be separate from its creator to be truly decentralized.
Instead, the decentralized network of Bitcoin nodes and miners are in charge of compiling the transactions and continuing the blockchain. And to be as transparent as possible, all transactions and information are completely and easily verifiable on the blockchain.
Anyone can access this information through any sort of blockchain explorer.
Lesson No. 2: Lengthier due diligence procedures are necessary.
Another big takeaway from this whole debacle is the crypto industry didn't have a big enough emphasis on due diligence in this last market cycle.
By nature, crypto is a fast-paced industry and sometimes requires quick decisions. However, when it comes to making investment decisions that involve investor and/or client money, there must be longer, more in-depth due diligence to ensure all the right precautions have been taken.
In this past cycle, seeing that some big venture capital firm invested in a project was enough for many investors to believe that it was a good, safe investment. But they failed to realize that even the first VC firm to invest in some of these projects wasn't doing the proper analysis before handing over the money.
This must change as we move forward as an industry.
Lesson No. 3: Take full control of your funds.
Lastly, if you can't find the source of the yield, you can be sure that you are the yield.
Over the course of the last few years in this market, we saw some massive development in DeFi. Exchanges like Uniswap (UNI, Tech/Adoption Grade "B+") were created, and lending/borrowing platforms like Aave (AAVE, Tech/Adoption Grade "B") grew in popularity.
These protocols ushered in ways for investors to earn yield by lending their assets out and locking them up in smart contracts.
And to stick to the decentralized nature of crypto, these smart contracts and protocols both operate on the blockchain. That means the data about who is borrowing, who is lending and how many assets are in these pools are on-chain and verifiable.
However, the user interface and user experience were subpar. This is a reason why investors were intimidated by these platforms: They're not easy to use and require a somewhat advanced knowledge of blockchain.
So, we began to see centralized lending/borrowing institutions pop up with more user-friendly interfaces that mimicked trusted platforms like Etrade (ETT, Unrated) and Robinhood Markets (HOOD). Since customers were already familiar with this layout, users trusted them and custodied their assets on those platforms to earn yield on their crypto.
Money flew to these platforms as users were drawn to the easier interface and the potential to earn a few extra basis points per month on their capital.
The problem? Those centralized lending platforms didn't inherit the transparency of the blockchain-based versions. In other words, the funds and activities of those platforms were nowhere near as transparent.
We have now learned that in order to generate the high yields on those centralized platforms, they were lending out money to other crypto institutions like Three Arrows Capital, Alameda Research and more.
These institutions were spinning a complicated, nasty web that was nearly impossible to see through. And like a line of dominoes, all it took was one of these institutions to fall before many of the rest followed.
That's why it's more important than ever now to take full control of your own funds by keeping your assets in a soft wallet like MetaMask or a hard wallet like Ledger.
Even though centralized exchanges can provide advantages by offering tempting trading opportunities, you need to share your private keys with them to participate in these trades.
This is a risky move no matter what, and it's especially risky in this tumultuous climate.
The best way to keep your crypto safe is to maintain full custody of it. This way, you are the only person who can move your funds whenever you want and no one else has access to your money.
What's Next
The contagion is not over yet, but hopefully, we have learned some important lessons from this mess.
As more information comes to light, we may see more centralized exchanges go down. While it's good to weed out the bad players, this will all be for naught if we don't fix the fundamental problems that started this whole fiasco.
It's time for us to refocus on Satoshi's original vision: to build a better system, one that's far less dependent on trust and more centered around verifiable, on-chain data.
Remember:
Don't trust; verify.
Best,
Alex