Bear Markets Return Shares to Their Rightful Owners
Despite economists yammering on about a looming recession and financial media echoing their call, investor sentiment has significantly improved over the past week. And as the old adage goes, bear markets return shares to their rightful owners.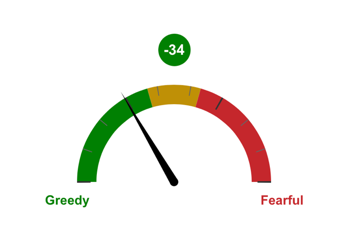 Attempting to predict the direction of the market is a fool's errand. Instead, investors are much better off understanding what drives these changes, and how they can benefit from that knowledge.
Here are this week's top stories from your favorite Weiss Ratings experts.
VIDEO: Drill for Profits This Summer
With macroeconomic concerns affecting the broad market, along with continued volatility, where can investors find relief? Financial News Anchor Jessica Borg interviews Research Analyst Sam Blumenfeld about one of the few sectors "in the green" and where to find potential profits this summer.
Just because you're not seated in a C-suite office each morning when the opening bell rings doesn't mean you have to be in the dark about insider trading. Companies are required to report trading by members with access to privileged information. This week, Managing Editor Jordan Chussler explains how to find it.
Market conditions are bumpy, but according to cycle expert and Senior Analyst Sean Brodrick, there are ways to profit in this chaos with companies that take advantage of funds flowing away from riskier stocks.
Sweden and Finland are in a rush to join NATO, which directly benefits big U.S. contractors. Pulitzer-Prize winning journalist and Weiss Senior Editor Jon Markman discusses which companies are poised to profit.
Numbers show Americans are really lousy at saving money — 49% couldn't cover a $400 emergency expense if one arose unexpectedly. Senior Analyst Tony Sagami reports on how Americans are woefully unprepared for retirement … and what they can do about it.
Until next week,
The Weiss Ratings Team