Make Your Money Work Harder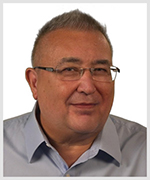 By Tony Sagami
The most my father ever made in a year was $7,000.
He was a vegetable farmer and worked like a madman … but he never made much money. With three hungry children to feed, investing in the stock market was the last thing on his mind. He never, ever owned a share of stock.
The middle class — even with regard to employer-sponsored 401(k)s — are investing less and less in the stock market since the bursting of the dot-com bubble in 2000-01.

As of the start of 2022, the middle class holds just 10.5% of stocks, mutual funds and exchange-traded funds (ETFs):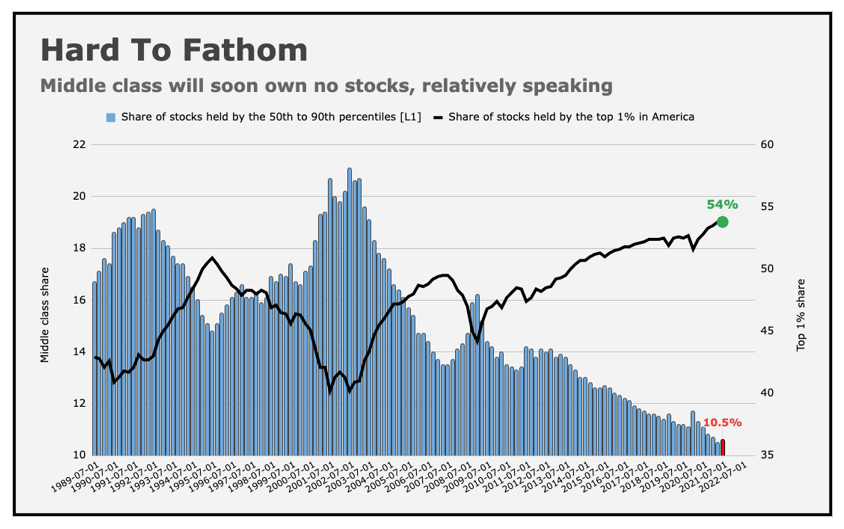 That's down from 21% in 2001.
And for lower-income earners, the figures are even more staggering. According to a Gallup poll, of those making less than $40,000/year, 75% have no money invested in the market.
The numbers are completely opposite for the wealthiest Americans.
The top 1% of Americans by income hold an outsized 54%, having increased their stock ownership from the low 40s.
Failure to Save
Wealth inequality is an emotional topic, but what really bothers me is that these numbers show that Americans are really lousy at saving money.
In fact, 49% of Americans couldn't cover a $400 emergency expense if one arose unexpectedly.
Those numbers don't improve for retirement savings, either.
Sadly, most of Americans have woefully inadequate retirement savings. According to the Transamerica Center for Retirement Studies, the median retirement savings total is only $50,000.
Even worse, 22% of Americans have less than $5,000 saved for retirement, and 15% have no savings whatsoever. Yikes!
The average monthly Social Security benefit for retired workers was just $1,543 as of 2021 — roughly the equivalent of a minimum wage job.
I don't know about you, but I couldn't survive on $1,543 a month.
Sadly, 40% of retired Americans rely on Social Security alone for their retirement income. That's a far cry from most people's' retirement dream of leisure and travel.
I'm sorry to be the bearer of bad news, but there are really only three options is you're financially unprepared for retirement:
Save more.
Work longer.
Or earn higher returns on the savings that you do have.
The good news is, it's never too late to turn your situation around.
Most of the people I talk to say they are already saving as much as they can and don't want to work until the day that they die … so that leaves one option …
Make Your Money Work Harder
Human psychology — specifically, fear and greed — have always played an important short-term role in moving the stock market.
So far, 2022 has been full of fear; the S&P 500 is down around 13% so far this year.
Look, CDs (cash) and bonds aren't going to get you the returns you need to goose your retirement savings returns. I'm not saying CDs and bonds are bad … I'm saying that you need to invest for bigger returns.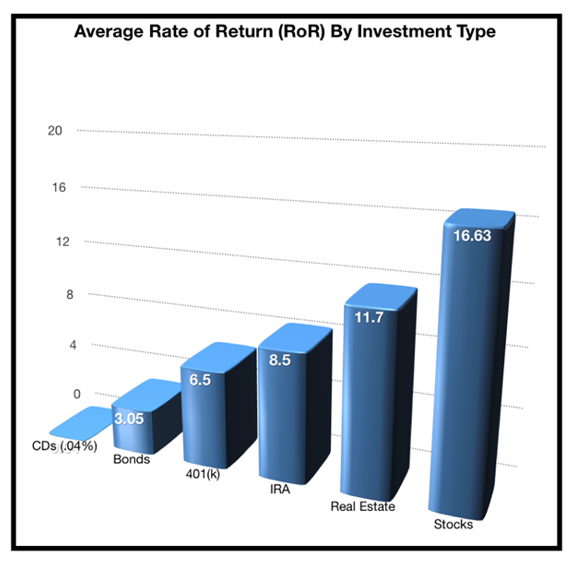 RoR by asset class.
The place to find bigger returns is the stock market, and given the stock market's recent weakness, this looks like it could be a great time to switch out of low-risk, low-return investments — like CDs and bonds — and into stocks.
And if you'd like to see the types of stocks I recommend investing in, take a look at my Disruptors & Dominators service, where my model portfolio holds a combination of highly profitable, dominant industry leaders and up-and-coming innovators disrupting old business models with new technology.
Take a no-risk test drive — I think you will be very impressed with the results.
Best wishes,
Tony