Consumer Staples Thrive as Inflation Climbs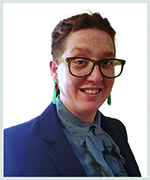 By Kelly Green
We're two weeks past the end of the first quarter of the calendar year. So, you already know that I'm getting ready for earnings season.
Banks start off, and we should see Big Tech's announcements around the beginning of next month.
I'll be watching as the data rolls into the Weiss Ratings system and looking at what's going up and what's going down. But despite my excitement, I can't shake the 40-year high inflation numbers from earlier this week.
If you haven't seen them, my colleague Mike Larson did a great job explaining the current situation in yesterday's issue.
When I see inflation numbers like this, I immediately think about consumers' pocketbooks. As prices go up, we see more of the consumer budget marked for essentials and less of the consumer budget heading toward consumer discretionary purchases.
According to Moody's Analytics, price raises cost the average American household an additional $327 per month. That's higher than last month's estimate of $296 per month.
From where I'm sitting, it's a good time to transition any money you may have in consumer discretionary over to solid consumer staples plays.
Because it might not be this quarter, but eventually, the impact of inflation will eat into the revenue streams of companies that make those discretionary goods.
Lucky for me (and you), the Weiss Ratings stock screener makes it easy for me to find all the "Buy"-rated consumer staples.

There were lots of great names on this list. But only two of them were rated in the "A" range.
So, let's take a closer look at those two …
1. Hostess Brands (TWNK)
Some of its iconic brands include Hostess, Twinkies, Ding Dongs, Honey Buns and Voortman Cookies.
These snacks are at an affordable price point and have a distinct taste that tends to trigger nostalgia among consumers. Generations have enjoyed these snacks as the company's history can be traced back to 1919.
Hostess recently announced that it will convert an idled factory in Arkadelphia, Arkansas, into a state-of-the-art bakery.
It's expected to be operational in the second half of 2023. This illustrates the strength that the company has in gaining profitable market share across the snacking category. It has reached the point where the management needs to figure out the logistics for continued expansion yet again.
At the end of March, the company was upgraded to an "A-." This is the first time Hostess has been in the "A" range!
In fact, before August 2021, it hadn't been able to stake a real claim into "Buy" territory. Sure, it popped to a "B-" three times before, but only to head back into the "Hold" range within 60 days.
Now it's not only held in that "Buy" range for eight months, but it's hit the "A" range. Only 19 stocks hold a Weiss rating of "A" right now.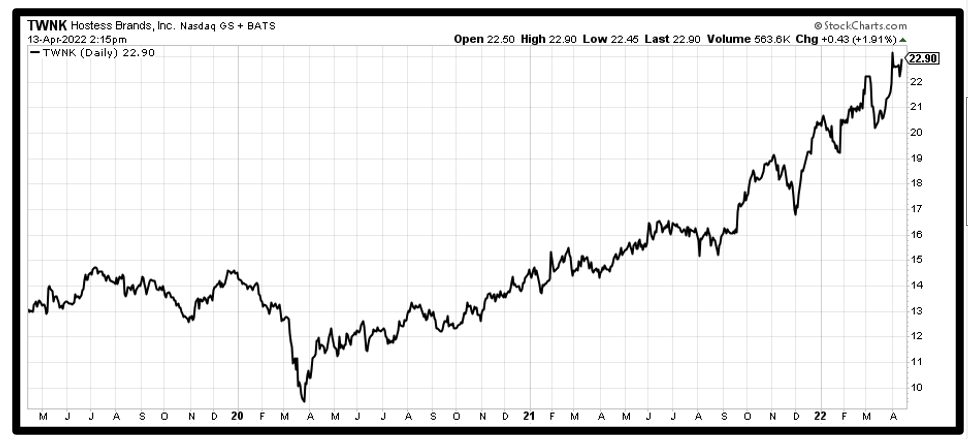 Shares are up 11.6% year to date and 55.7% over the past year.
2. Hershey (HSY)
This is another company that can be traced back generations. By 1900, Hershey's Milk Chocolate Bar was sold more than any other brand. And it would set you back only 10 cents!
Now Hershey has a wide-brand portfolio of candy. Plus, it's since branched out into other snack food categories.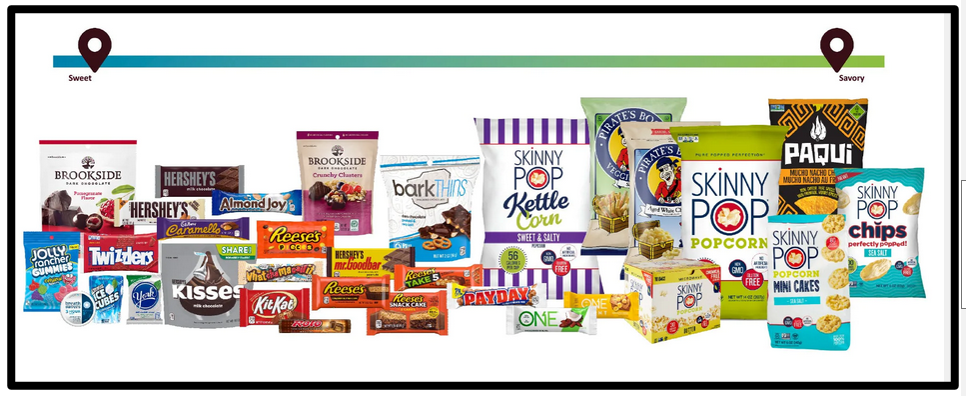 The company holds the No. 1 spot in U.S. confection and the No. 2 spot in U.S. snacking.
This snacking giant is no stranger to the "Buy" range. It was recently downgraded from an "A" to an "A-", but it's still one of only two "A"-range stocks on today's list. (And, as I mentioned above, it's one of only 19 stocks total in the "A" range.)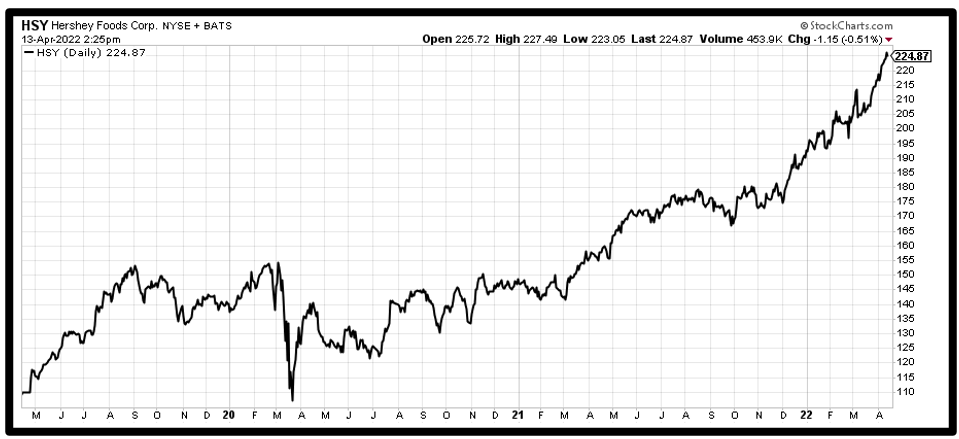 Shares are up 15.7% so far this year and 41% over the past year. Plus, the company has paid a dividend since 1971! So, investors are locking in 1.6% in income as well.
Other notable names that appeared on this list were:
Flowers Foods (FLO). The company behind numerous baked goods brands, including Nature's Own, Dave's Killer Bread, Canyon Bakehouse, Tastykake and Wonder Bread.
Costco Wholesale (COST). Multibillion-dollar global retailer with warehouse club operations in eight countries.
Keurig Dr Pepper (KDP). Portfolio includes 29 coffee brands, 20 soft-drink brands and 23 brands in teas, waters, juices, mixers and more.
Procter & Gamble (PG). Made up of too many iconic brands to list.
This simple screen looking for "Buy"-rated consumer staples generated a list of 61 companies that you could invest in right now. All but 10 of those pay out a dividend to shareholders!
This is a great way to get a "rebate" from those products that consumers across the country will be spending more on.
And if you're still worried about inflation, certain sectors historically — and presently — outperform in these economic environments. Among them: utilities, energy and materials.
My colleague Sean Brodrick, editor of Wealth Megatrends, is sending subscribers his latest pick in one of those sectors tomorrow. Sign up now if you'd like to consider adding that inflation hedge to your portfolio.
Best,
Kelly Green