Grab This Slice of the Market Pie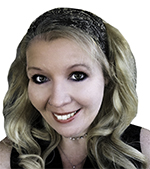 By Dawn Pennington
Everywhere you look, the news about the stock market and economy are pretty grim.
Sure, there are some rallies in this seemingly endless bear market, but they're few and far between.
We did see a rally kick off last week when some good news came out about lower-than-expected Consumer Price Index numbers.
In fact, the numbers showed that inflation is going in the right direction — down — as CPI came in at 7.7% year over year vs. the 7.9% expectation.
Even better, inflation eased off of the 8.2% level recorded last month. This is giving markets and investors a breather and a reason to believe that the Fed's vigorous rate hikes are actually working.
It may even suggest that perhaps the Fed has things under control, and that we'll see a move away from aggressive rate hikes toward more moderate rate hikes.
This was a nice break from all the doom and gloom. Yet, prices could still take another leg down.
This kind of action makes it easy to want to cut losses and do our level best not to incur any more.
For many people, that means sitting on the sidelines. For others, it can mean changing up their strategy in a way that lets them wade into — or wade back into — the markets, one small step at a time.
You've heard me talk about fractional investing before. The beauty of it is that it's something just about anyone … of just about any account size … can do.
Here's why this is a strategy that's growing in popularity beyond the meme-stock set …
How Stock Slices Help You
Build a Whole Portfolio on Your Terms
I get very excited when I see more and more opportunities available to retail investors.
This is in large part due to the mobile investing and fractional investing revolution — the main drivers behind a huge change that's making it easier than ever to own the best-performing stocks on the market.
The beauty of it is, you can do this without having to break the bank.
There are a growing number of investing platforms and mobile apps available, such as Robinhood, TD Ameritrade, Fidelity Investments, Stash and Acorns, to name a handful.
Essentially, you've got the entire stock market at your fingertips. You can buy and sell stocks and exchange-traded funds with a few taps on your smartphone screen.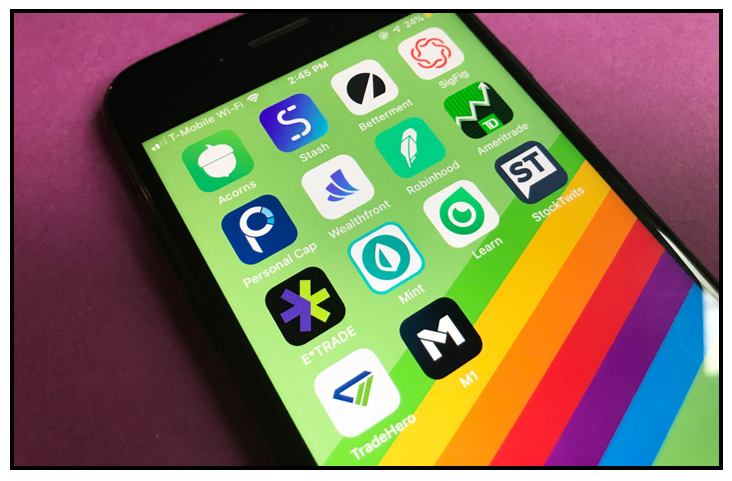 Mobile investing apps.
Click here
to see full-sized image.
Plus, most of these platforms do not charge commission fees, meaning anyone can trade for free.
And now, they can even trade individual stocks, or better yet, fractional pieces of individual stocks.
Now that purchasing individual stocks is such a breeze, fractional investing takes it a step further.
Even in a bear market, there are still a good number of stocks out there that are pricey for the regular investor, especially the most popular and most profitable stocks.
Grabbing a share of Berkshire Hathaway (BRKA), for instance — Warren Buffett's company and one of the best-performing stocks of all time — will set you back around $465k per share, which is roughly $117k more than the average cost of a house in America.
Or, how about Booking Holdings (BKNG), sitting around two grand per share and Chipotle Mexican Grill (CMG) coming in at $1,500 per share.
So, instead of buying whole shares of these pricey stocks most people simply cannot afford, you can buy a "slice" — or fraction — of a share for any amount you want to invest, whether it's $50, $100, $1,000 … or even a mere $5. It's really up to you.
Most brokerages now offer fractional shares because buying fractional shares is affordable.
Plus, more and more new accounts are being opened by investors and traders ready to put down a set amount of money to buy whatever amount of shares or fractions of shares they can — for whatever amount they want.
For instance, Charles Schwab (SCHW) offers something called "Schwab Stock Slices." According to their website, "Now you can own fractional shares of any of America's leading companies in the S&P 500 for as little as $5, even if their shares cost more."
You can either buy a single slice for as little as $5 or buy multiple slices at a time: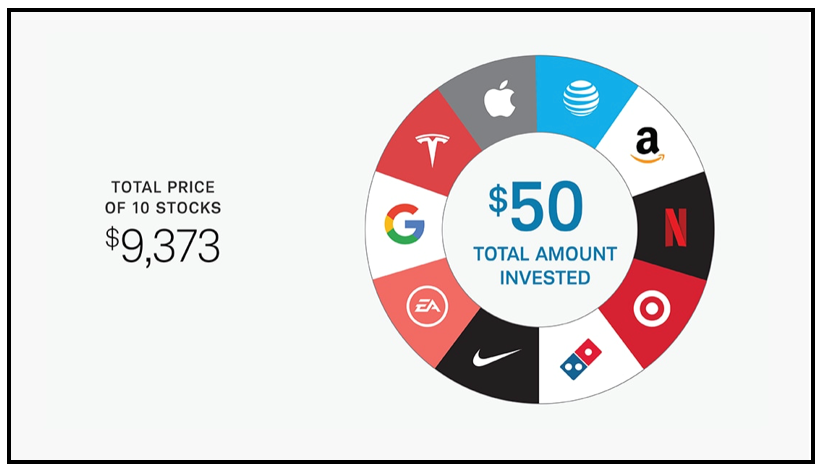 Example of how fractional investing can increase exposure for investors.
Click here
to see full-sized image.
Not only has opening a brokerage account become extremely convenient, but you don't even have to buy a single share of stock to get into investing.
And this isn't just for newbies.
Seasoned investors who have been in the market for years can certainly take advantage of fractional investing to either diversify their portfolios or simply buy more stocks with less money to broaden their exposure.
Even if you can afford the pricey stocks, who doesn't like saving money and still getting the gains — especially with the price of everything skyrocketing?
It gets even better ...
It doesn't matter that you own a fraction of a share — if the stock price goes up 2%, 50%, 100% or more, the value of your fractional shares goes by the same amount.
But the gains don't even stop there. For all our dividend lovers, if you own a fractional share of a company that pays a dividend, you get paid a fraction of that dividend, and you could use it to buy more fractional shares.
Additionally, our Financial News Anchor Jessica Borg recently interviewed investment analyst Nilus Mattive about fractional investing and how it can be a great avenue for people, because it's a way for a regular investor to get a partial investment in something they otherwise can't afford.
For example, if you can't afford to buy a $300,000 car, you can invest $4,000 in one and own 100th of that investment.
How? These fractional investing companies can use a special Securities and Exchange Commission rule to convert collectibles into individual securities.
The basic idea is companies are able to take assets like a painting, or a non-fungible token for a crypto investor, and turn it into a company, much like a security. The asset becomes its own company, and then you sell shares in that company to investors.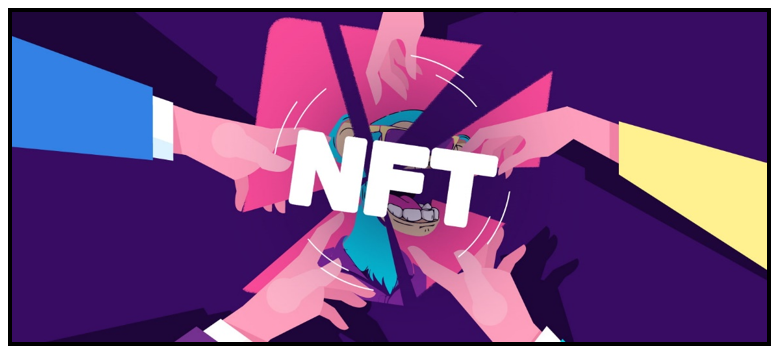 Fractional NFTs are rising in popularity.
Click here
to see full-sized image.
You may want to get involved, but how are you going to do that with the price points at which these things trade? The answer is through fractional investing.
Again, you can invest as little as $5, $10 or $15 in these NFTs and not even use crypto. You buy it with dollars.
Hey, even if you're filthy rich and don't have to worry about fractional ownership of stock, but you're perhaps not comfortable with or fully versed in blockchain tech and want to dip your toes in, then fractional investing in NFTs is the way to go.
Bottom line: Fractional investing allows investors of all levels and portfolio sizes to invest with more ease, freedom and options, especially in a market that has had its fair share of limitations and uncertainty.
Indeed, the true driving force behind fractional investing is the long-term, wealth-building potential it has placed right in your hands.
There's no reason not to grab your slice of the market pie.
For those just starting out, put in whatever you can afford and keep adding disposable income to your account whenever you can. Then, continue buying, no matter where the stock market goes.
And for those with lots of investing years under their belt, use fractional investing to diversify your portfolio or invest in a sector you never thought you'd get into.
With fractional investing, the market is yours for the taking, and while it may be in slices, there's plenty to go around.
To your wealth,
Dawn Pennington
Editorial Director
P.S. With everything going on in the markets, investors need an income plan now more than ever. That's why I believe our income strategy with its 97% success rate is ideal for these crazy times. Click here and learn how to start using it yourself as soon as this week.