Professor Al Qureiyeh
|
Senior Analyst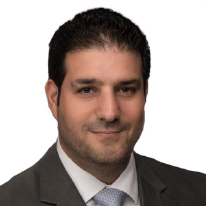 Al Qureiyeh is a master of algorithms.
He holds master's degrees from Stetson University and Johns Hopkins University. He boasts nearly a decade of equity research experience with hedge funds and Weiss Ratings. Plus, he served as a professor of economics at Miami University.
Al's special talent is "quantamental investing," a combination of machine learning algorithms and fundamental analysis. He's applying this special expertise to the Weiss Ratings stock model to provide investors price targets for over 10,000 stocks, updated every trading day of the year.