Energy Stocks' Dividend Dozen
Oil and natural gas continue to be pulled in two directions, but I think a rip higher is coming for oil and gas stocks.
Even better, it's easy to screen for energy stocks that pay hefty dividends, which will cushion your portfolio in a rough market and provide plenty of upside.
Heck, some of the energy industry dividends are so high that you can beat inflation and more!
I've told you about the potential in oil-leveraged stocks and how natural gas is poised to rocket higher. In the latest news:
Front-month U.S. natural gas prices just jumped to their highest levels since 2008!
It's much worse in Europe. Natural gas futures in the Netherlands — the European benchmark — jumped nearly 20% on Monday to 295.50 euros per megawatt hour (MWh). That price is so high, it's the equivalent of $500 a barrel for oil!
No wonder U.S. crude exports hit 5 million barrels per day in the latest week, according to Energy Department data. At the same time, the Energy Information Administration reported a major draw in oil inventories of 7.1 million barrels for the week to Aug. 12. Yet oil remains down 26% from its June high.
At a certain point, it becomes economical to substitute oil for natural gas. That's exactly what we're seeing in Europe now. So, how much longer before oil follows natural gas higher?
Don't look to OPEC+ for relief. It's been missing output targets for many months. The gap in July was 2.9 million barrels a day. That's a lot!
So, natural gas is already soaring and crude oil should follow. That means there's still plenty of time to buy oil and gas stocks. I would especially buy those that pay fat dividends.
Why? Well, dividends smooth out the wild drops you can see in volatile markets. That dividend acts as a cushion, and studies show that in the long term, dividend-payers outperform the market. Dividend-raisers even more so.
As it turns out, the energy sector is full of stocks that pay fat dividends. Today, I'm going to show you a list of my "Energy Dividend Dozen" — 12 top-rated, high-yielding stocks in the energy sector.
But first, I want to show you how to do it yourself by using the Weiss Ratings stock screener to find the best rated stocks with the highest dividends.
Follow these steps:
Go to WeissRatings.com.
Sign in.
Click on Stocks & Funds on the top menu.
Click on Stock Ratings in the sub-menu.
Click on the picture of a funnel at the top of the page:

Now, you add things to your search parameters in the search window.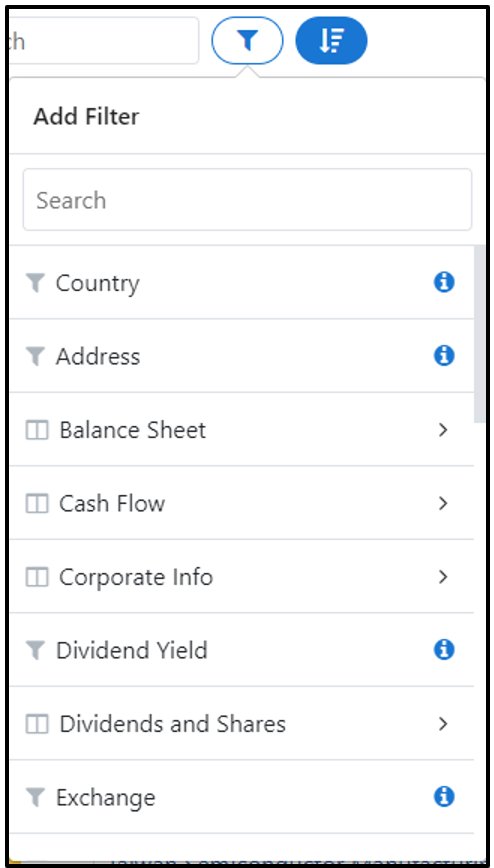 Go down the list and click on Exchange.
A window will pop up. I suggest checking Major U.S. Exchanges, but you can also look on the OTC or Canada's TSX if you'd like.
Click on the funnel again. Scroll down to Industry and click it. Then, click on Energy in the pop-up window.
Click on the funnel again. Scroll down to Dividends and Shares and click on that. Then click on Dividend Yield. The S&P 500 yields 1.69%, so I would recommend getting at least twice that, which would make your minimum dividend yield 3.38%. Type that in as 0.038 or 3.38%. Then type in an upper range. For this example, we'll use 20%.
Click on the funnel one more time, and in the search window type, Weiss Ratings.
Click on that, then choose Investment Rating. You'll see ratings checked from "A+" to "E-." You can hold down the shift key to select from "A+" all the way through "C."
Now, click on the Order By image on the top of the page:
You'll see the following:
Click on + Add Order By.
Input Dividend Yield and click that. Remove anything else from the Add Order By field.
And voila! You're "A"-rated through "C"-rated stocks will now be sorted by dividend yield.
You'll get a list that's heavy in oil royalty trusts. There are good reasons to own these high-dividend-paying investments, which usually own a non-operational interest in producing oil and gas fields.
But if you don't want to limit yourself to those, go back to the funnel search, search for market cap and make it $1 billion and higher.
That's how I got the following list, which is my "Dividend Dozen" of U.S.-listed energy stocks:
The top two stocks are royalty trusts, but then the list expands into midstream companies, natural gas shippers and more.
This is an idea list, not a "Buy" list. You'd still have to do research and decide which of these belongs in your portfolio. But it's a place to start.
After all, here's the year-to-date performance of the top three stocks on this list versus the S&P 500:
Dorchester Minerals (DMLP) and Kimbell Royalty Partners (KRP) both racked up fat double-digit percentage gains this year, while the S&P 500 racked up a double-digit loss. Crestwood Energy Partners (CEQP) has lagged far behind the other two, but it's still racking up a positive gain.
You can run this screen any time you want, and you can run it every day between now and doomsday ...
The stocks will change, but one thing I know is that right now is a great time to buy dividend-paying energy stocks. They'll smooth out the bumpy market and have the potential for outsized rewards.
Best wishes,
Sean
P.S. Today, Dr. Martin Weiss is offering a free tutorial for an all-weather strategy to help you consistently beat the market. Testing shows this simple strategy would've beaten the S&P 500 nearly 5-to-1 over the past 19 years! To see how it works, join us here at 2 P.M.