Small-Cap Value Is the New Black
The markets seem to be turning ugly in a hurry.
Former hot stocks and sectors are burning out.
But a closer look reveals that not all stocks and sectors are going into the dumpster fire.
Smart investors should recognize that money is rotating elsewhere. And considering how long it takes big funds to position themselves, you can still get ahead of that wave.
That's because high-flying tech is out of fashion. Value stocks — particularly small-cap value stocks — are the new black.
I compiled data on how different types of value and growth funds performed last year.
It turns out value stocks of all market cap sizes outperformed their growth counterparts: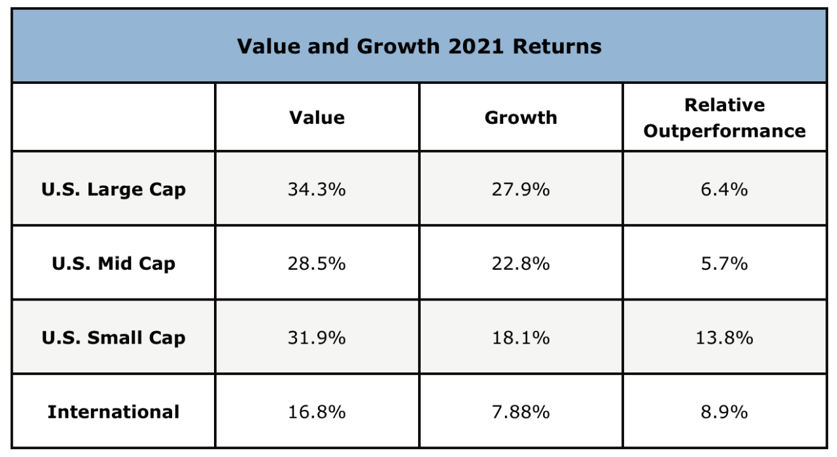 Wow! That's some outperformance by value across the board. And of the different market-cap sizes, small-cap value seems to be outperforming everything!
Why are we seeing value turn the tables on growth? Inflation.
The headline Consumer Price Index (CPI) jumped 7% year over year.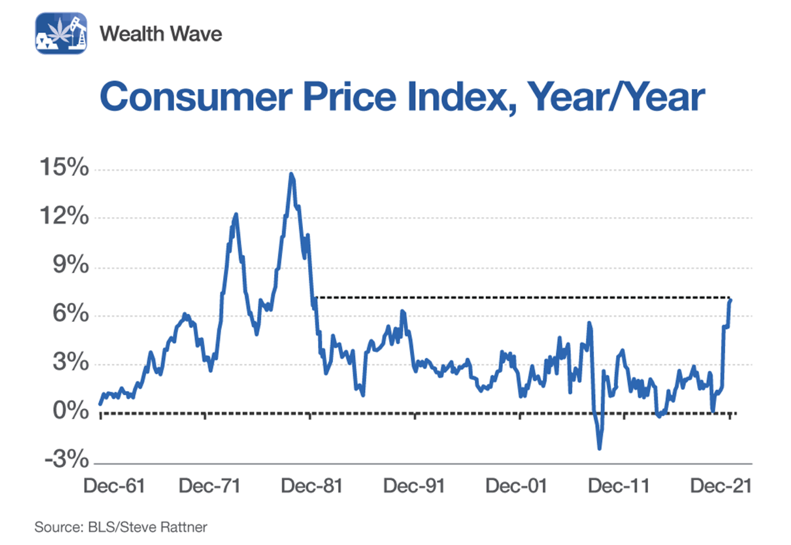 Inflation effectively devalues future cash flow. The further into the future you'll get that money, the less it's worth now.
With value stocks — companies with solid fundamentals, strong price-to-earnings (P/E) ratios and dividends — investors recoup their money sooner than later. On the other hand, growth stocks are long-duration assets — they grow into their high P/E multiples eventually.
The higher inflation goes, the more overpriced growth stocks look.
And that's why value stocks, which see investors recoup their money sooner rather than later, shine as inflation heats up.
This will likely continue for the duration of the inflationary period. With the way governments are printing and spending … it will last a while.
I've already written two recent columns about this topic: "Inflation Vs. the World" and "Profit While the Market Panics." In those articles, I gave you some hot picks to ride the inflationary wave.
Now, I've shown you the proof that this rotation from growth to value started last year … and it's STILL just beginning.
Would you like one more pick to ride this inflation tsunami?
Last year, U.S. small-cap companies outperformed growth by 13.8% while racking up a 31.9% gain on the year.
A great way to buy small caps is with the SPDR S&P Small Cap Value ETF (NYSE: SLYV). Its expense ratio is tiny at just 0.15%.
The exchange-traded fund's (ETF) estimated 3–5-year earnings per share (EPS) growth is 15.08%. It also pays you to hold it: SLYV spins off a 3.5% quarterly dividend.
And with the Federal Reserve aiming to raise interest rates three times this year, this ETF makes even more sense.
When interest rates go up, banks make money … and 22.57% of SLYV funds are currently allocated to the financial sector: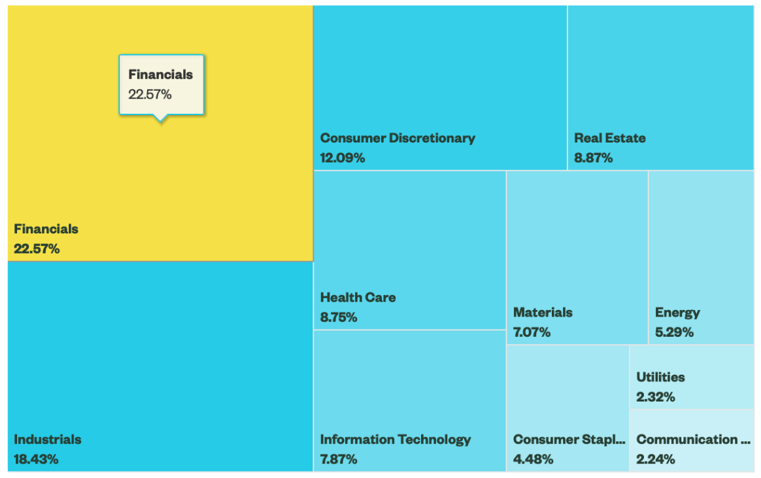 While the year just started, the SLYV is already leaving the S&P 500 in the dust: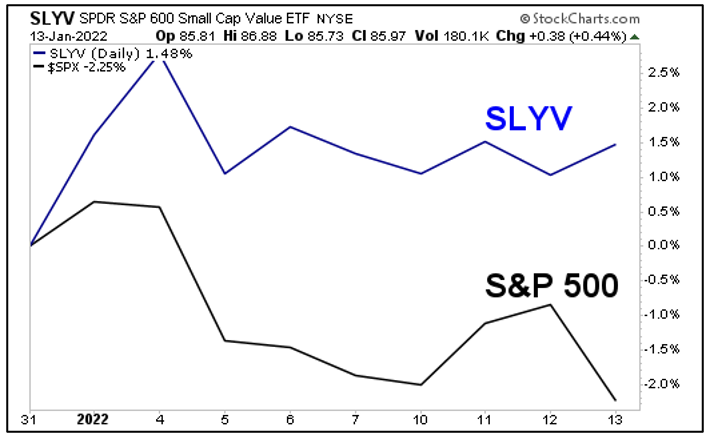 You can see that while the S&P 500 is stumbling out of the gate, the SLYV is not only holding its own … it's even making a small (for now) gain.
This is certainly going to be a big year for inflation. It could also be a big year for small-cap value.
This train is already rolling ... make sure you're onboard.
Best wishes,
Sean