3 Ways to Earn Real Yield with Trader Joe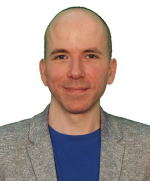 By Chris Coney
Two weeks ago, I introduced a trend in decentralized finance called real yield — essentially, getting paid from real revenues and in a more-established asset instead of a new project token.
In that article, I used the decentralized exchange Trader Joe (JOE, Unrated) on the Avalanche (AVAX, Unrated) network as an example of a project that's already operating on this model.
Today, I want to dive deeper into Trader Joe and the various ways you can earn real yield from it.
We already know the Trader Joe DEX charges a 0.3% fee on swaps:
• 0.25% is paid to liquidity providers …

• While the remaining 0.05% is used to reward stakers of the JOE token.
Normally, you would just stake a token, earn a yield and that's it.
However, Trader Joe is innovating with its modular staking approach, which gives stakers three options.
One is Rocket JOE staking:
Another is Stablecoin JOE staking:
And the third option is Boosted Yield and Governance JOE staking:
Trader Joe provides tools for new projects to conduct token sales and raise funds.
Its Rocket JOE staking is for those who want exclusive access to these token sales.
So, how does this work?
When you stake your JOE tokens in the rJOE pool, you start earning Rocket Joe tokens.
You can then spend your Rocket Joe tokens to unlock access to upcoming token sales.
The more you want to invest, the more Rocket Joe you'll need.
However, in this case, you still keep your original balance of JOE tokens and can unstake them at any time.
This is because the rJOE token is simply a loyalty token you receive for staking, which you can then spend to access upcoming token sales.
The rJOE tokens otherwise have no market value — and cannot be traded — so you're sacrificing any yield you might make from the other types of staking.
If you don't wish to participate in any token sales, then staking in the sJOE pool may be the better choice for you.
The way sJOE staking works is that it simply throws off a yield in USD Coin (USDC, Stablecoin) every few days, which you can harvest at any time.
The annual percentage rate on this opportunity right now is 18%.
While that might sound enticing, bear in mind the fluctuating capital value of your staked JOE tokens.
Of course, if you don't like either of those options and prefer to get more involved with the governance side of a project, then the veJOE staking pool is the one for you.
In this case, staking your JOE token earns you veJOE tokens over time.
So, every time you claim your veJOE tokens, all the farms you're participating in that have a "Boost" label will give you an additional yield paid in JOE tokens.
The higher your share of veJOE tokens, the more of the boost rewards pool you'll get.
This creates an exponential benefit to loyal stakers who compound their JOE earnings back into the pool, which is pretty good news.
The bad news is if you unstake any JOE from this pool, you lose all your accrued veJOE tokens.
So, no flip-flopping in and out. This one is for the committed.
The other feature of veJOE tokens is it gives you voting power on governance proposals.
Again, this makes sense because the most committed, loyal stakers enjoy greater voting power.
But because there's a cap on how much veJOE you can earn, the optimal staking term is about one year.
So, there you have it.
Three options for staking the JOE token — rJOE, sJOE and veJOE — depending on the type of investor you are.
My goal here is to give you a deeper insight into how incentive models are changing in DeFi to become more flexible and more sustainable.
But I guess a bear market will do that for you.
And that's all I've got for you today. Let me know what you thought of earning real yield on Trader Joe by tweeting @WeissCrypto using #RealYieldTJ.
I'll see you here next week with another crypto update.
Until then,
Chris Coney