Could ETH Overtake BTC and Become No. 1?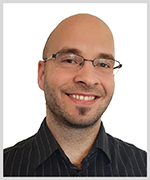 By Jurica Dujmovic
Like most risk assets, crypto hasn't done crypto so well in 2022. In fact, two-thirds of the Bitcoin (BTC, Tech/Adoption Grade "A-") supply hasn't budged this year.
That means BTC is becoming increasingly illiquid — a savings coin.
While multiple factors — such as the worsening macroeconomic climate, worldwide energy crisis and a hawkish Federal Reserve, to name a few — have contributed to crypto's struggles this year, there's some light on the horizon.
Namely, the success of the momentous Ethereum (ETH, Tech/Adoption Grade "B") Merge on Sept. 15 ushered in powerful tailwinds at its back. ETH is now positioned to become more efficient and deflationary than ever. It's uniquely poised to attempt and perhaps even succeed at the Flippening — the possibility of ETH surpassing BTC and becoming the world's No. 1 crypto by total market value.
To discuss this possibility, and explain just what it means for traders and investors alike, I've spoken to Ruadhan, founder of Seasonal Tokens, Aaron Rafferty, co-founder of StandardDAO and Jake Boyle, chief commercial officer of Caleb & Brown.
Today, I will be combining their unique insights into what could be one of the greatest events in the history of crypto.
Jurica Dujmovic: What needs to happen for the Flippening to occur? What is its greatest catalyst?
Aaron Rafferty: In order for the Flippening to occur, ETH would need to gain two times its current market cap. This is a daunting task, but not impossible. If we look at the historical price action of both BTC and ETH, we can see ETH has outperformed BTC in both price and market cap growth since mid-2019.
The main reason for this is the Ethereum 2.0 upgrade (the Merge) that occurred in mid-2022. This upgrade is one of several initiatives that improved the scalability and security of the Ethereum network and is expected to lead to a significant increase in use of the network and subsequent price increases.
Jurica: Have we already been close to the Flippening playing out?
Jake Boyle: Not especially. The closest came June 12, 2017, when ETH's market cap reached 75% of BTC's. This followed a surge in ETH's value over the first half of the year, at the start of which ETH's market cap registered just 4.4% of Satoshi's creation. Since then, only false Flippenings have been called, with ETH recording five short periods when the Flippening reading hit or exceeded 50%. As of Nov. 3, 2022, the Flippening score is 47.9%.
Jurica: Aaron mentioned how, for the Flippening to occur, ETH would need to gain twice the market cap of BTC. How soon do you think this could happen? Next year?
Ruadhan: Ethereum is unlikely to overtake Bitcoin's market cap in the next year. Although Ethereum is now deflationary, the ETH that gets burnt is taken from the wallets of users who send transactions. It's not removed from the markets, so it won't affect the market price until the fees have accumulated enough to force each user to buy more ETH.
When Bitcoin's rate of production is halved, it affects the market price within months. That's because miners need to sell new coins every day to pay their bills, and the halving reduces their supply immediately. Ethereum's deflationary mechanism will exert its effect on the market after a much longer delay, and over a longer period of time.
Jurica: Let's now address the most important question: Why is the Flippening significant?
Jake: The Flippening doesn't carry any operational impacts to the Bitcoin and Ethereum networks, which will continue to run and function regardless of their native currencies' prices and circulating supply. The narrative that drives and emerges from the Flippening will be the really interesting takeaway, rather than the event itself.
Many factors will play into if/how the Flippening happens. Crypto market forces will play a part; institutional investment could too, depending on where it flows into crypto. It's also key to consider regulations, which might provide cause to be bullish or bearish on one of the currencies and impact a Flippening outcome.
Jurica: Jake mentioned regulations affecting the outcome of the possible Flippening. How important of a factor IS the regulation really?
Ruadhan: Quite so. Bitcoin is considered to be a commodity and is unlikely to face regulation by the Securities and Exchange Commission. Ethereum's recent move to proof-of-stake puts it at risk of being classified as a security, which would greatly impact its ability to be freely traded on centralized exchanges. It may take years before Ethereum's regulatory status is clear, and Ethereum is likely to play a key role as a case study in shaping securities legislation as it develops over the coming years.
Jurica: So, what happens next?
Aaron: It's clear that while BTC is currently ahead in terms of market cap, ETH is making significant strides in a number of areas. And regardless of the market cap of the blockchain, arguably the most important is adoption. The more we see web2 companies adopting one blockchain over another, the more we are likely to see the value of that network climb as users start to pour in.
Today, Square (SQ) is a major supporter building on BTC while many more public companies and financial institutions are leveraging Ethereum. At the end of the day, we could see both being used for different purposes altogether. But at the moment, the bull case is in favor of Ethereum.
Jake: As the Ethereum ecosystem continues to grow and push the boundaries of real-world blockchain application, Bitcoin has stayed true to its original mantra with only a few necessary updates.
On-chain data is bullish for ETH — the number of transactions on Ethereum is five times that of Bitcoin. Furthermore, the total value transferred over Ethereum (including ERC-20 tokens such as stablecoins) is well over 100% of that on the Bitcoin network.
Furthermore, post-Merge ETH is in a great position. Despite not having a fixed supply, moving to PoS has allowed the network to reduce issuance of ETH. In periods of high activity, the network becomes deflationary, with users paying out more in fees than what is paid to validators.
Ruadhan: The current economic conditions also favor BTC over ETH. Ethereum's price is more sensitive to new investments in developing technologies, such as non-fungible tokens and innovative fungible tokens. Investors are likely to remain risk averse in the coming months, as high fuel costs and persistent inflation strain budgets and increase the risk of business failures.
Higher interest rates combined with lower real incomes will reduce the amount of money in the economy available for new investments, which will hurt Ethereum's price more than Bitcoin's.
To conclude, over the next year, we could see a return to lower interest rates, an easing of geopolitical tensions and greater regulatory clarity. All of these would position Ethereum for an inflow of new investment, reversing the current market conditions and pushing Ethereum's price upward in comparison to Bitcoin.
There you have it.
As you can see, the opinions of these experts are somewhat divided on if and how the Flippening will happen, and even what kind of impact it will have.
What is certain, though, is the race is on. The potential for Ethereum to surpass Bitcoin in total market value isn't a myth; it could actually happen.
Are you ready for the Flippening? Let us know by tweeting @WeissCrypto using #WeissFlippening.
Best,
Jurica