Crypto Market Hanging in There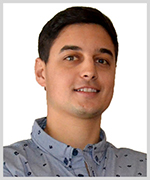 By Alex Benfield
Crypto is still cruising in neutral.
Despite the volatility in the equities markets recently, the crypto market has been relatively stable over the past two weeks.
This recent stability should come as a relief since the crypto market must continue to trade above support levels to confirm the June lows as the market bottom.
It seems like nothing has been able to push prices lower in recent days. But this strength doesn't appear to be from a surge in buyers or volume.
Instead, it's from a sheer lack of sellers.
It's been said that a lack of sellers is a common sign of a market close to the bottom. So, this is exactly what we'd expect to see at this point.
Still, we can't make that call just yet.
Especially considering how investors seem to believe once again that the Federal Reserve is going to pivot from its current hawkishness. This false hope of a bull wave in equity markets stems from the pressure the Fed's rate hikes are putting on markets and countries around the world.
But Jerome Powell hasn't so much as hinted that a pivot is anywhere in sight, so a disciplined investor would know to remain cautious of such a sharp bull rally.
Alas, if there are no forces pushing prices higher or pulling prices lower, how can we be sure we're nearing a bottom?
Well, there are three main signs to look for when searching for a bottom in the market:

1. The exhaustion of sellers in the market;

2. Prices holding above the lows for a long period of time, in an overall calm market;

3. And on trendlines converging across price charts. This indicates that either the long-term downtrend or the medium-term uptrend must break.
Well, we just established that there are no more sellers. And we've got a couple of weeks of sideways trading behind us.
And, in case you missed it, Marija Matić mentioned trendlines converging for BTC just this past Monday.
That's all three signs.
If crypto prices break above the long-term downtrend lines, that would be enough to justify that the June lows were the market bottom.
And on the other hand, if the price breaks to the downside and there's a retest or break of the June lows, panic selling paired with the fact that the market is already depleted of sellers would lead us to believe the worst would be in … and also confirm the June lows.
So, no matter which direction crypto prices move in the coming weeks, we should be able to call a market bottom sooner than later — and with sufficient evidence to back our claim.
The only question remaining is where the price of Bitcoin (BTC, Tech/Adoption Grade "A-") and Ethereum (ETH, Tech/Adoption Grade "A") will be when we can make that call.
As an estimate, let's look at Bitcoin's price chart.
We can see that BTC has been hanging in a channel between $18,500 and $20,500 since mid-September. We can also see that Bitcoin has been trading in a tightening range above its June lows and below the green long-term trendline.
With this tightening range, it appears that something is going to break in the coming weeks. As a result, we should have a much better idea of the medium-term direction of the market very soon.
Here's BTC in U.S. dollar terms via Coinbase (COIN):
Ethereum is in a similar position, as evidenced by the green long-term downtrend line and the orange medium-term uptrend line in the chart below. The channel is tightening and should fully converge sometime in November.
If ETH remains at current levels, it's likely to break above the downtrend in just a few more weeks. But if it rallies even slightly, it could break the trend even sooner.
We will need to keep a close eye on the orange uptrend line. If that level breaks, it will delay our ability to call a bottom.
There should be strong support for ETH at $1,250, but it would be encouraging to see ETH break above resistance at $1,450.
What's Next
Just like our market bellwethers, the rest of the crypto market is also at a standstill right now. We're unlikely to see sustained moves in altcoins until the market leaders make a decisive move.
As such, all eyes will be on Bitcoin and Ethereum in the near term.
On a broader scale, while some investors in equity markets may be expecting a pivot from the Fed, we're not so convinced. However, it should be obvious that a pivot would be a bullish catalyst for the market.
Remember that money printing is rocket fuel for hard assets like Bitcoin and Ethereum. But crypto still appears to have priced in more rate hikes before the end of the year.
There's no Federal Open Market Committee meeting set for this month, but we'll hear from the Fed in the first week of November as to what their next move will be. We can say for certain that every government and central bank in Europe is hoping that we don't see an additional rate hike.
Right now, it's more important than ever to be patient. Don't rush into trades. Don't get caught up in the noise and speculation right now.
Do wait for the bottom to be confirmed and keep checking in with us here for your latest crypto breakdowns.
Best,
Alex