Silver Linings Shine Bright in Crypto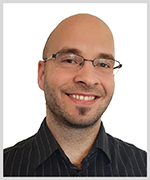 By Jurica Dujmovic
The old adage goes "every cloud has a silver lining." So, since I've spent enough time telling you about the dark and heavy clouds hanging over the crypto sphere the past few weeks, today, I want to focus a little more on the positive changes within the industry.
Because there are a lot of things about crypto that are good and positive, happening right now. All the problems I've mentioned previously — overregulation, fake "decentralized in name only" — re: DINO — projects, macroeconomic struggles, etc. — do not have the capacity to destroy or fully subvert crypto in its entirety.
These strong winds are simply breaking away the weak branches and blowing away the dry, yellow leaves. As Juan Villaverde puts it: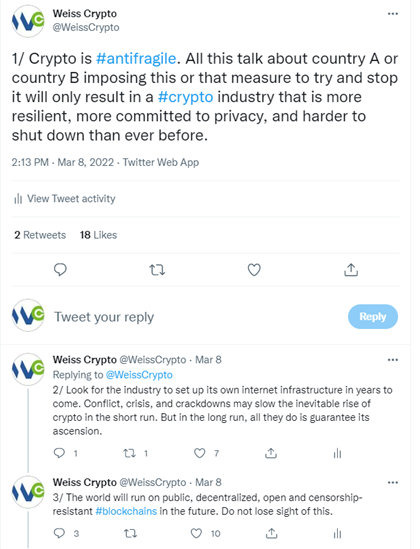 This resilience begins with individual projects, so let's start with the elephant in the room, Ethereum (ETH, Tech/Adoption Grade "A"):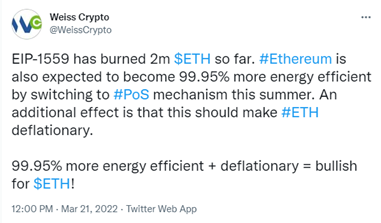 While the news about EIP-1559 — the London upgrade that took place in mid-2021 — isn't exactly new, it shows that the development continues unabated. What the world needs right now the most is a deflationary asset, something to stay afloat while the currencies of old get drowned in inflation.
With 2 million ETH burned so far, it may very well be one such asset.
And once Ethereum shifts from a proof-of-work (PoW) to a proof-of-stake (PoS) network, miners will be left without a significant source of revenue. Naturally, they'll want to redirect their attention elsewhere, and the most obvious target of their application-specific integrated circuits (ASICs) will be Ethereum Classic – a stubborn, original fork of the project, still running PoW.
The market seems to know that, and is already pricing it in: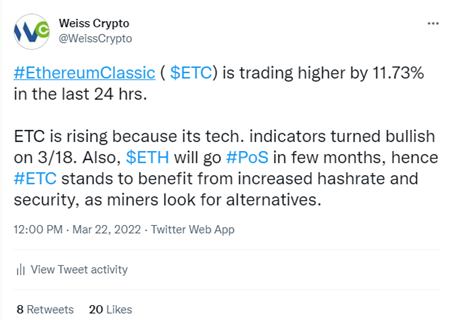 But it's not just Ethereum that is evolving. Since its inception in 2017, Cardano (ADA, Tech/Adoption Grade "B") has been working diligently to deliver on its promises. Its upcoming Hydra upgrade is just one of many on its roadmap, aiming to bring significant upgrades to the speed and efficiency to the network.
These positive developments have had an equally positive effect on ADA's price action: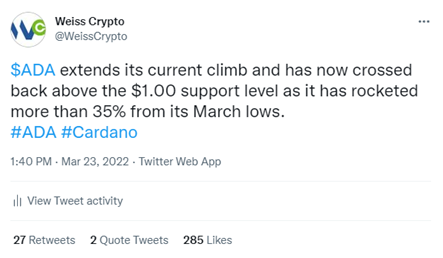 Privacy coins have also become a sought-after commodity. While the sector underperformed in 2021, this resurgence isn't too surprising considering the global uncertainty and growing distrust in centralized governments.
All these bullish moments have been dissected by Alex Benfield in his article, which I highly suggest you read.
Finally, the No. 1 crypto by market cap, Bitcoin (BTC, Tech/Adoption Grade "A-") itself is sending out some bullish vibes as well: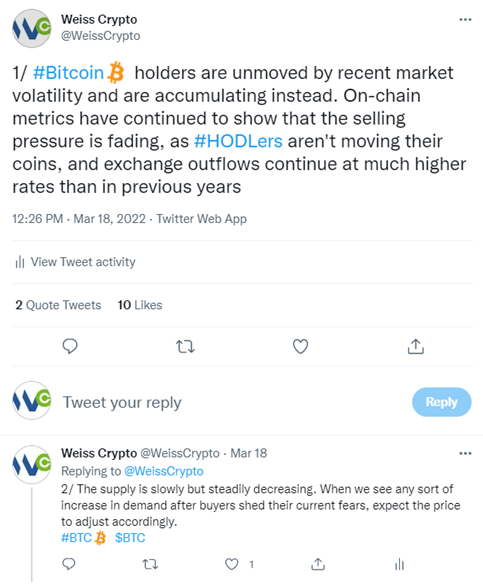 While it'll take much more than these silver linings to shift the broad market out of NEUTRAL, this past week does indicate things could be turning bullish, at least in the near term.
The cryptosphere is a treacherous terrain to traverse. To avoid expensive mistakes and pitfalls, it's best to turn to expert advice. That's why we're lucky to have brilliant analysts such as Alex Benfield and Marija Matić contributing to our Weiss Crypto Daily content, bringing you the most timely and actionable updates on all things crypto.
Whether you're a beginner or a seasoned investor, be sure to check out their weekly articles here on Weiss Ratings. And if you're looking for additional guidance, be sure to check out our Weiss Crypto Investor, where Juan Villaverde gives you specific "Buy"/"Sell" recommendations on top of top-quality analyses.
Until next time, stay safe and trade well.
Best,
Jurica Dujmović