2 Energy Stocks to Eye this Hurricane Season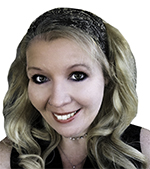 By Dawn Pennington
It's getting harder to find stocks to invest in while the Fed's crusade against inflation weighs like an anvil on markets.
Last week, the Fed raised interest rates to their highest level since the Great Recession. It also telegraphed its intention to hike rates from their new level at 3.25% to around 4.6% next year.
Jay Powell also shared his lament that inflation hasn't fallen as much as he'd hoped. This tells us the Fed will hike indefinitely, to get inflation back down to 2%.
Stocks responded by falling for five straight trading days, triggering Dow Theory on Monday.
This happens when the Dow Industrials and the Dow Transports both breach prior lows on the way down. This confirms a sell signal and causes stocks to get weaker.
Not only did the Industrials breach their June lows Friday, but the Transports had already breached their July lows weeks ago.
Stocks enjoyed a bounce Wednesday as England's central bank promised to buy unlimited amounts of bonds to stabilize its markets.
But that sell signal is firmly in place. And, as our All-Weather Portfolio Members can tell you, our proprietary Bull/Bear Market Timing Model is firmly in "bear" camp.
That means being long on the right stocks and having hedges in place is the best strategy to get us through these uncertain market times.
The good news is there are still a few solid sectors that are hanging on and handing investors gains even amid all the selling. Like this one …
3 Big Demand Drivers for Energy
After Wednesday's rally that took the Energy SPDR (XLE) up more than 3% midday, it's still down 13% for the month.
That makes it the market's worst-performing sector over the past month.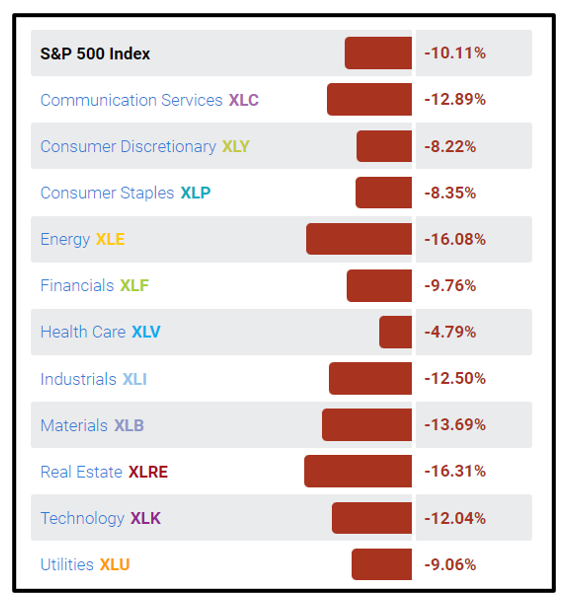 However, when we zoom out, we see that energy has vastly outperformed the broader S&P 500 this year.
The XLE is up some 29% year to date, while the benchmark index itself is down 22.5%!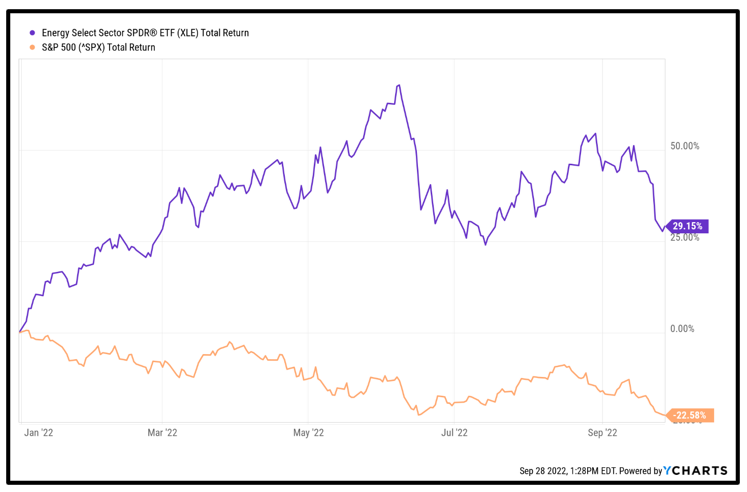 XLE 6-month chart.
Click here
to see full-sized image.
There are three major "demand drivers" in play right now that suggest oil prices can regain their momentum going into year-end and beyond.
1. Seasonality

As I write this on Wednesday, a potential Category-5 hurricane is barreling toward South Florida. The left side of our state is bracing for the direct hit, and power is out in many coastal areas as Hurricane Ian prepares to make landfall.

Hurricanes tend to impact wide areas. Not just via power outages, but also infrastructure damage. This in turn impacts energy supply and sends prices higher … just in time for winter in other parts of the country.

2. Diminished Reserves

U.S. petroleum reserves.

Click here

to see full-sized image.

When oil markets are tight like this, prices tend to be high. Here's one more reason why they could go even higher.

3. The global economy runs on oil.

Even during the height of the pandemic, while we were locked inside, global oil demand only fell 10%–20%. Now, demand is almost back to pre-pandemic levels.

Plus, an energy crisis is all but guaranteed to hit Europe this winter. This week, we learned about leaks in the Nord Stream pipelines that deliver Russian gas to Germany.

Whether those were caused intentionally remains to be seen. But they give us even more reason to believe oil and gas prices are about to go even higher.
Here's a Bonus Energy Demand Driver
Energy has historically been the best-performing sector during inflationary periods.
From 1973 to 2021, energy stocks beat inflation 71% of the time and delivered an annual real return of 9%+, on average.
That was better than any other sector.
Plus, there's a good chance the energy sector becomes a bigger component of the S&P 500. Its weight was nearly 25% in 1980, and 15% in 2008.
At about 4.5% today, there's a lot of room for growth.
Stock prices aside, energy companies themselves are sporting strong quarterly results, solid free cash flows and some of the highest yields in the market.
And that's true no matter what happens with oil prices.
We're eyeing the energy sector for opportunities right now that should perform long after hurricane season ends in November.
But which stocks can best withstand this bear market?
To answer that, we fired up our Weiss Ratings stock screener and searched for energy stocks with the best value, fastest growth and the most momentum.
These 2 Names Topped Our List Today
The first result on our list — to no one's surprise — was Exxon Mobil (XOM), which has a Weiss Rating of "B" due to a major increase in its growth index, total return index and valuation index.
Earnings per share increased from $1.28 to $4.21, EBIT increased 133.51% from $9.18 billion to $21.44 billion and operating cash flow increased 34.99% from $14.79B to $19.96 billion with $252.20 billion in revenue.
On top of all that, it has a monster market cap of $357.37 billion.
It pays an outsized 4.1% dividend, too.
As far as energy stocks go, XOM is one of the industry's biggest players and with its Weiss "Buy" rating and solid fundamentals, it's a name that almost defines the sector's growth.
With the current price of $85.74, investors would do well to add XOM in their energy portfolio.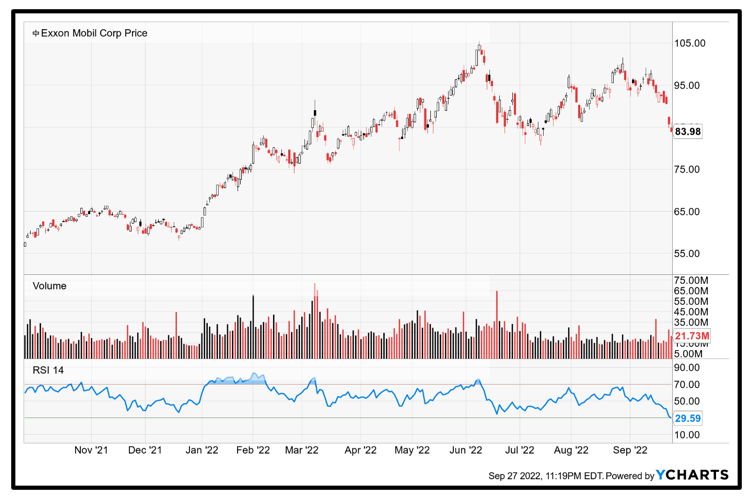 1-year tech chart of XOM.
Click here
to see full-sized image.
The other name that rose to the top of our list was Chevron (CVX), which has a Weiss Rating of "B-" and is still a "Buy," even though there was a recent decline in its total return and volatility indexes.
CVX's goal is to display strength as it nears its next earnings release. In that report, analysts are expecting Chevron to post earnings of $5.29 per share. This would mark year-over-year growth of 78.72%. The recent consensus estimate is calling for quarterly revenue of $58.6 billion, up 31.07% from the year-ago period.
Looking at the full year, analysts are expecting earnings of $18.37 per share and revenue of $238.76 billion. These totals would mark changes of +125.95% and +46.96%, respectively, from last year. The stock also hands investors a 3.87% dividend.
With the more positive analyst outlook for the stock in the near term, CVX is one energy pick that should be a staple in your portfolio.
Lastly, let's look at its one-year chart …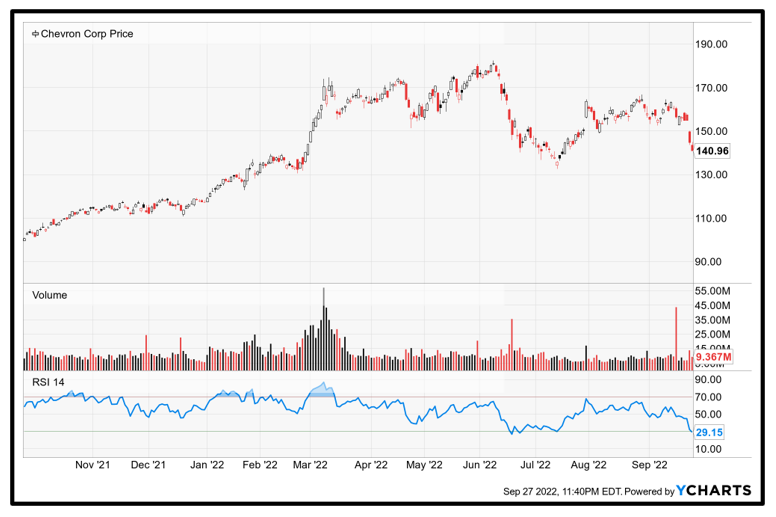 1-year tech chart of CVX.
Click here
to see full-sized image.
Energy isn't going anywhere. Rather, I believe it has a bright future ahead of it. And with the rest of the market sectors likely to post losses, energy's heading in the opposite direction — toward the upside.
A few articles ago, I talked about how taking a page out of Warren Buffett's playbook is a savvy move, so I'd be remiss if I failed to mention that he and his company, Berkshire Hathaway (BRKA), have made a huge bet on energy this year, specifically in oil companies.
According to Berkshire Hathaway's most recent 13F form, Buffett has invested over $25 billion in oil companies in the first quarter of 2022. What's more, Berkshire Hathaway's received regulatory approval to buy up to half of Houston-based Occidental Petroleum (OXY).
Plus, the U.S. is ramping up its oil exports as it moves to capture market share away from Russia. The profits in the U.S. oil industry are about to explode, making this a great time to add energy stocks to your portfolio.
In fact, the U.S. exported a record 5 million barrels of oil last month, the first month ever to exceed 5 million barrels.
Enough said. I'll let those numbers do the talking!
Before you go, if you enjoyed reading this and are looking to invest in energy, then look no further than analyst Sean Brodrick's Resource Trader where members of the service have seen total gains of 64%, 42% and 40%!
As always, be sure to conduct your own due diligence beforehand.
To your wealth,
Dawn Pennington
Editorial Director