Forget the Car, Buy the Maker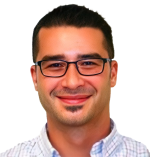 By Jordan Chussler
The other night while waiting for a game to return from the seventh inning stretch, I caught a commercial for the new Jeep Grand Wagoneer.
In case you didn't live through the 1980s, the Wagoneer was emblematic of everything the Jeep brand represented: utilitarian, rugged and accessible.
Its wooden paneling was a telltale sign of its heyday, and in 1984, the vehicle's MSRP was just under $19,000 — similar in price to Volvo's (VLVLY) family-focused wagons at the time.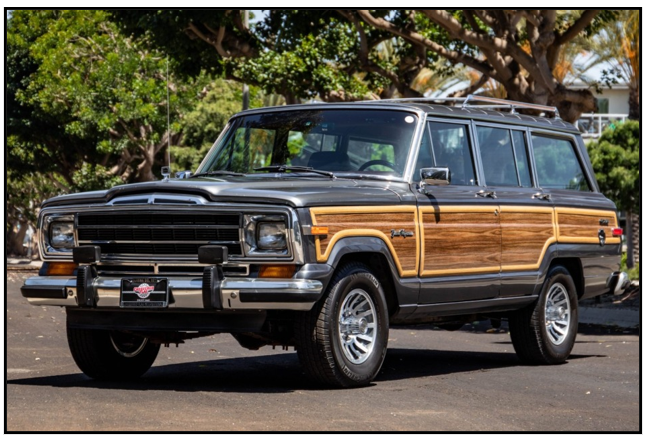 After a 28-year run, the model was dropped from the lineup in 1991. But few things sell as effectively as nostalgia — see Ford's rebrand of its Five Hundred model as the Taurus — so Jeep decided to resurrect the Wagoneer in 2022.
However, in the 27 years that've passed since it was last manufactured, a lot has changed at Jeep. The base price for the new model? Over $89,000.
Judging by its price tag and contemporary makeover, the Wagoneer no longer represents what Jeep once embodied. Utilitarian, rugged and accessible have given way to opulent, objectionable and overpriced.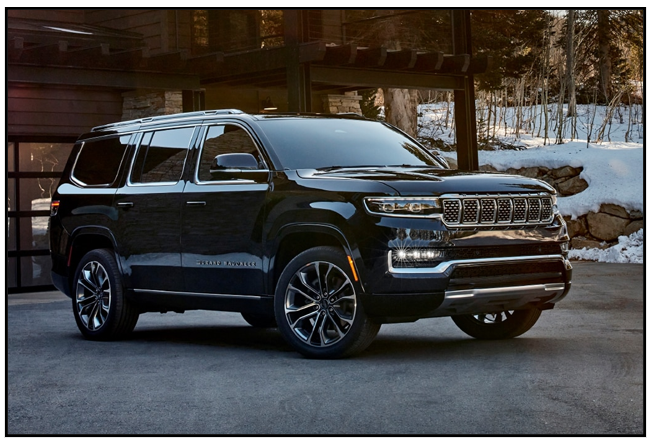 What was once the banner vehicle for The Great Outdoors has morphed into what appears to be the transportation of choice for foreign dignitaries being shuttled between private jets and the Four Seasons.
The Going Rate
In 2022, this no longer seems to be the exception, but the rule.
After five years of negative new car inflation between 2014 and 2018, we've seen four consecutive years of increases, ranging from a mere 0.59% in 2019 to the present — and staggering — 9.46% in 2022.
I briefly touched on this while writing about inflation two weeks ago. Namely, it doesn't matter if you're in the market for a new car, a used car, an EV or simply want to repair your vehicle. No matter which option appears to be the best fit, it's going to cost consumers dearly.
For the first time ever, the average price of a new car has hit $48,000.
Sick of paying for gas and want to go electric? A new EV will, on average, set you back $66,000. Used cars offer no relief, either, with an average cost of $33,341 — slightly down from peak prices in March.

If you're thinking about repairing an old vehicle, that's going to cost an arm and a leg, too. The cost of car parts has increased by an astonishing 14.9%.
You can blame pandemic-induced supply chain disruptions. Intermittent COVID-19 lockdowns in major Chinese cities that host semiconductor chip manufacturers haven't helped, either. Neither has surging demand for EVs, which have resulted in months-long waitlists.
Regardless of the root cause, consumers likely won't see price relief in the near term. I'd suggest potential car buyers instead opt for the healthier and greener alternative of cycling, but bikes are experiencing a pandemic-long shortage, as well.
So, if it's not the right time to replace the jalopy rusting away in your driveway, is it the right time to invest in automakers that are driving up prices?
If You Can't Beat 'Em … Join 'Em
Earnings season is winding down, and as a whole, corporate America is doing just fine: Revenues for the companies that constitute the S&P 500 have increased 13.6% year over year.
Of the companies that have reported Q2 results thus far, more than 60% have beaten expectations and profits.
Those reported earnings included a flurry of legacy carmakers and EV producers reporting in the past two weeks:
• Volkswagen (VWAGY) revenues were up 3.34% year over year.

• General Motors (GM) revenues were up 4.66% YoY.

• Mercedes-Benz (DMLRY) revenues were up 6.79% YoY.

• Toyota Motor (TM) revenues were up 7% YoY.

• Bayerische Motoren Werke (BMWYY) revenues were up 21.65% YoY.

• Tesla (TSLA) revenues were up 41.61% YoY, beating earnings per share by 26.33%.

• And Ford (F) revenues were up an enormous 50.23% YoY. The company also beat EPS by an astounding 56.36%.
While reported earnings reflect the past, the outlook for automakers remains strong. According to FactSet, the cost of producing a vehicle is subsiding after hitting all-time highs in 2021 and 2022, which were driven by a surge in the price of raw material inputs and commodities in general:
According to global management consulting firm McKinsey & Company, global car sales will continue to grow, but the annual growth rate is expected to drop from 3.6% over the past five years to around 2% by 2030.
2 Watchlist Candidates & an ETF
Last week, it was reported that Autonomy — a subscription-based company that provides loan-free access to EVs — placed an order for 23,000 electrified cars worth $1.2 billion.
The order was for 45 EV models produced by 17 automakers. However, there were two big winners: Tesla and GM. The companies are slated to receive the lion's share of the order, and both are coming off of strong Q2 earnings.
Shares of GM are up over 25% in the past month. Despite not paying a dividend and receiving a Weiss Rating of "C-," the automaker has plenty of promise. GM has an extraordinarily low 5.1 times forward earnings multiple and has beaten earnings 10 consecutive quarters.
With a current price of $38.46, The Wall Street Journal gives GM a high-end price target of $95 and a median price target of $46.
Since hitting its year-to-date low in late May, shares of Tesla are up nearly 40%. Like GM, the company doesn't pay a dividend. Its Weiss Rating of "C" makes it a hold. However, at the current price of $859.89, there's considerable upside, according to WSJ's high-end price target of $1,580 and median price target of $1,000.
Still, the company sports an incredibly high price-to-earnings ratio of 107.4, which brings with it concerns about the company's valuation. TSLA recently had its stock split approved, but as I've previously discussed, stock splits don't imply any direction for shares.
Both companies are watch list candidates, and investors should look for opportunities to buy into near-term weakness.
However, for long-term investors, the safer route may be considering an exchange-traded fund in the auto sector, which provides broad industry exposure through a basket of stocks while minimizing risk through allocation.
One such ETF is the First Trust S-Network Future Vehicles & Technology ETF (CARZ). The fund carries an expense ratio of 0.7% and its top-five holdings include the following heavyweight automakers:
It should be noted that CARZ can be illiquid at times, with an average daily trading volume of just 11,159. For comparison, TSLA's average daily trading volume is 31.17 million. But for buy-and-hold investors, it's difficult to overlook the strength of the ETF's holdings. Its 15.20% gain over the past month doesn't hurt, either.
If you're interested in tailored picks in the auto sector, members of Senior Analyst Sean Brodrick's service, Wealth Megatrends, are sitting on multiple double-digit open gains while being paid significant dividend yields.
No matter what you decide, always conduct your own due diligence before entering a trade.
Until next time,
Jordan Chussler
Managing Editor
Weiss Ratings Daily