Dr. Bruce Ng
|
Senior Analyst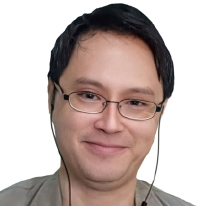 Dr. Bruce Ng was among the first to write about Decentralized Finance (DeFi), the fastest growing sector of the crypto world. He was also the first to introduce investors to coins which have since experienced exponential price appreciation.
He has a degree in physics from the International Space University in Strasbourg, France, and interned for NASA and the European Space Agency. Today, he dedicates his career to exploring the crypto space, applying the same kind of scientific discipline and mathematics that have earned him several awards.
Dr. Bruce Ng's Articles
When we first gave Bitcoin a "C+" rating, Bitcoin lovers fumed with anger. Even when we explained precisely why — high investment risk and lagging technology — they still weren't very happy. ...
Martin Weiss: Juan Villaverde is busy programming and automating his analysis of Bitcoin cycles. So, I've asked Dr. Bruce Ng to contribute today's story. Bruce is a respected educator in the...