3 Nuggets of Crypto Wisdom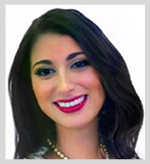 By Beth Canova
We're off enjoying the Memorial Day holiday today in the United States, and we hope you also had a wonderful and relaxing weekend.
On that note, we would like to take a moment to make sure you didn't miss these three helpful nuggets of wisdom from the past few weeks:
1. Learn how to analyze a neutral 320-day cycle.
Generally, the big fish to look out for in our Crypto Timing Model is the 320-day cycle.
In this article, Chris Coney provides an illustration and a brief breakdown of a neutral 320-day cycle. From there, he teaches you how to roughly estimate when the peak will be.
2. Here are three reasons to stake Ethereum (ETH, "B") on a liquid staking derivative.
Now that Ethereum's recent Shanghai upgrade has been completed, you can now stake your ETH for up to 9% yields.
By choosing the LSD staking method to earn yield on your ETH, you can maximize your capital usage with the receipt tokens you receive from your LSD platform of choice.
Read on to find out three benefits of using LSDs, as well as what platforms offer the best incentives.
3. Artificial intelligence could shape the future of trading.
Whether you are for or against the rise of AI, one thing is certain: It's starting to permeate many aspects of our lives, from healthcare, transportation and now finance.
A recent ChatGPT experiment revealed that this chatbot managed to select a portfolio of stocks that outperformed the S&P 500 … and even some of the U.K.'s most popular investment funds.
Last week, Jurica Dujmovic provided an insightful and in-depth analysis of the integration of AI in trading, and what this revolutionary technology could mean for us humans.
That's all for today.
We will be back to our regularly scheduled program tomorrow, so make sure to pop back in for Bruce Ng's coverage on the crypto market.
Best,
Beth Canova
Managing Editor