Crypto's Latest Roller Coaster Ride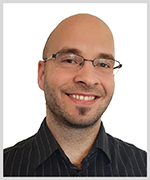 By Jurica Dujmovic
Last week, we discussed one of the biggest problems crypto can have: centralization. This week, another specter is looming at the horizon: regulation.
As my colleague Alex Benfield wrote earlier this week, the Securities and Exchange Commission (SEC) is set on its crusade against all things crypto: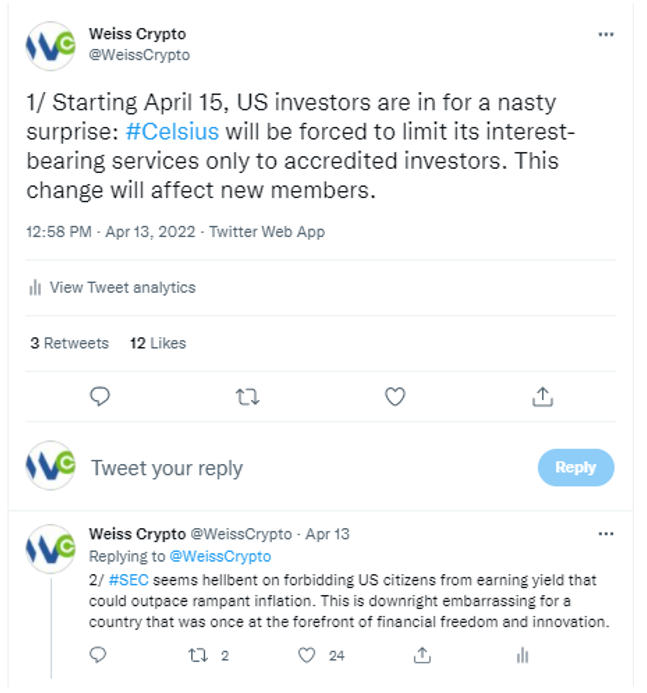 Apparently, the opportunities created by crypto — ones that are capable of overcoming the financial pitfalls like rising inflation and negative real yields — are too dangerous for an average American citizen. So, the SEC is bravely stepping in making sure they remove those opportunities entirely, forcing investors to sink with the rest of the American economy.
Of course, accredited (read: wealthy) investors are more than welcome to use these tools to become even richer.
The irony is palpable.
While the American investors have a huge disadvantage when investing with centralized platforms — like Celsius, BlockFi and others that are now on the SEC's radar — this doesn't mean that all the crypto yield opportunities are lost.
Quite the contrary – an entire world of decentralized finance (DeFi) waits for them. That's the beauty of DeFi; it's much less susceptible to true regulation. And in DeFi 2.0, yield opportunities can range from 20% up to 200%.
Our own Marko Grujić, editor of Crypto Yield Hunter, has made it his mission to uncover and highlight these opportunities to our subscribers.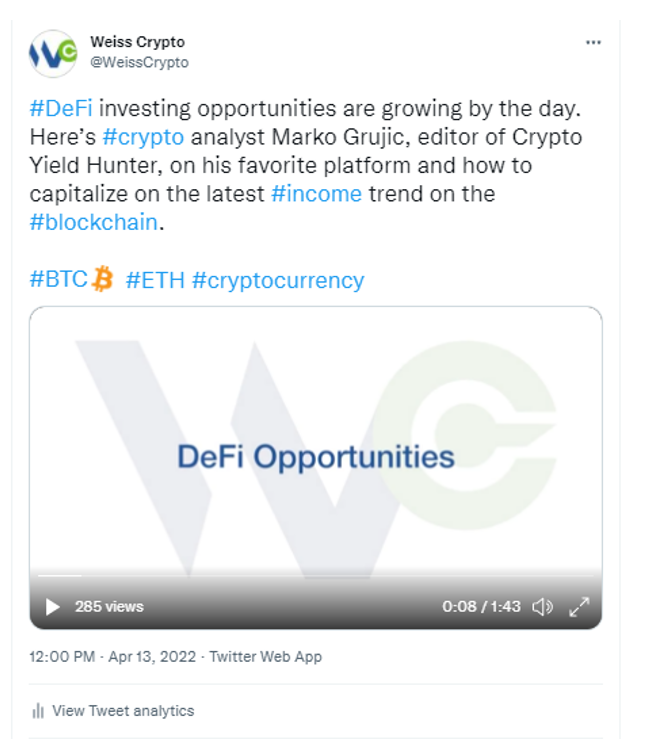 In a recent interview, he described how any investor can not only take 20% yield on your deposit, but also use that money to pay off loans you take, based on your collateral – all within the same platform.
I think you'll agree that this opportunity alone is far better than 5-9% APY generated by BlockFi and Celsius.
Crypto Yield Hunter is currently closed to new members, but if opportunities like the one above sound intriguing, you can call our Customer Care team at 855-278-9191 to learn more and to be among the first in line when we reopen the doors.
At least I can say that, as a crypto investor, life is never boring. As you can see, the crypto industry and its participants are in a constant state of flux.
Just look at the newest kid on the crypto block, non-fungible tokens (NFTs). NFTs — and by extension play-to-earn (P2E) gaming — are slowly overtaking DeFi in popularity. It seems that the NFT bubble still stubbornly refuses to pop. Instead, it gets more popular with each day as NFTs prove to be a perfect tool for the digital era — establishing ownership in the wild decentralized world.
Whether it's belief in the idea of enforceable digital ownership or simply investors looking for bragging rights of being one of the first in the space, non-fungible tokens wrapped in art are becoming the "it" thing in crypto.
More interesting, though, is that users are proving NFTs can be utilized in more meaningful ways than we're used to seeing.
For example, just a few days ago, our resourceful editor Beth Canova covered how Ukraine is capitalizing on NFTs to fund its war expenses and record its experiences of the war in real time — an unprecedented feat.
And Ukraine is inspiring other governments to follow suit: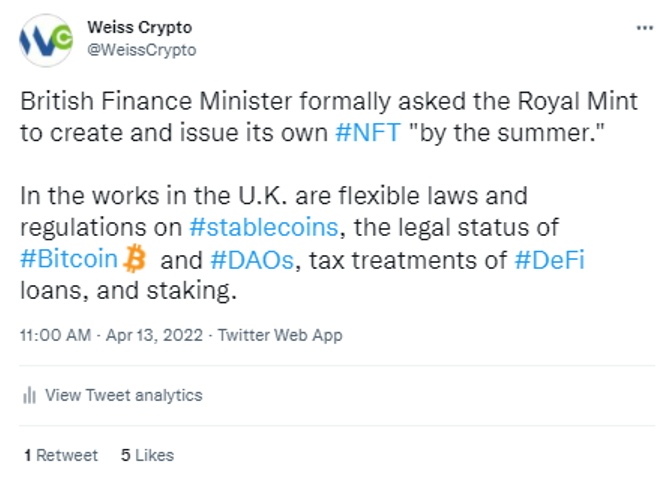 Truly, never a boring moment in the crypto sphere.
Need more proof? Elon Musk came out with yet another one of his signature ideas: to buy Twitter (TWTR).
"Twitter has extraordinary potential. I will unlock it", said Musk, while offering $54.20 per share, which is a whopping 38% premium to Twitter's April 1 close.
Apparently being on board of the microblogging platform wasn't enough for him. You may mistake my sarcasm for disapproval, but I'm actually hopeful he goes through with it. Twitter would benefit from his erratic approach to democracy and "equal tweeting rights for all" mentality.
Our world is becoming increasingly authoritarian, and bastions of free thought are already few and far between. If Twitter became one, it would truly be a boon to the global community.
But that's just my opinion.
On the other hand, Musk himself has influenced investors using his Twitter account several times, with some calling it market manipulation and leaving them hesitant to the idea of the Tesla CEO gaining an even larger platform.
Here's what you think about this "opportunity" to liberate Twitter from the clutches of censorship: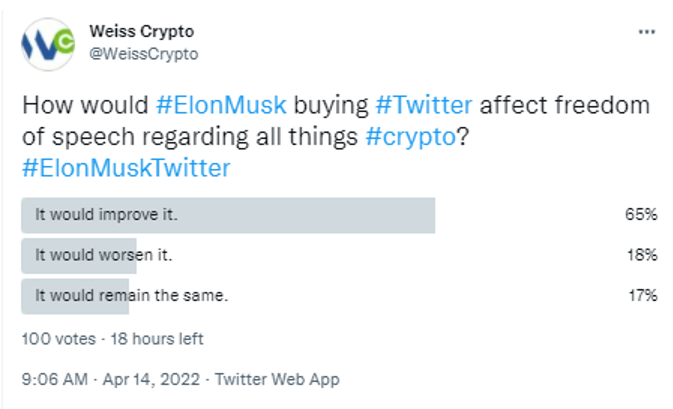 At the time of writing, 65% shared my hopes and dreams, while 20% remembered Musk for … other things he's (in)famous for. The rest think nothing will change.
I'm interested to see how this poll ends, and when and if Musk really decides to buy Twitter. It could all just be a publicity stunt. I guess we'll find out soon.
In the meantime, stay safe and trade well.
Best,
Jurica Dujmovic