Optimistic Short-Term Outlook for Crypto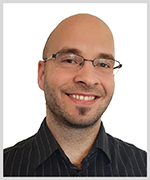 By Jurica Dujmovic
Another week has flown by, and lately we've been coasting in relatively clear crypto waters, all things considered.
However, this optimism doesn't necessarily mean we've been catapulted into a bull market … or that we're in for a prolonged rally.
If you checked out Alex Benfield's Weiss Crypto Daily yesterday, he covered how the markets are at an impasse — partially because Federal Reserve Chair Jerome Powell's dovish remarks are fueling bullish hope … and partially because of clear overhead resistance that's stopping those bulls in their tracks.
In that sense, we can still say that crypto markets are still heavily affected by macroeconomic conditions and sentiment. Sure, we have some autonomy with market leaders setting the pace of short-term price action, but in the long run, all eyes are on the Fed. All we can do is hope for a potential pivot ushered in by a more dovish stance.
Nevertheless, and without looking too far into the future, the situation for crypto looks favorable in the short term: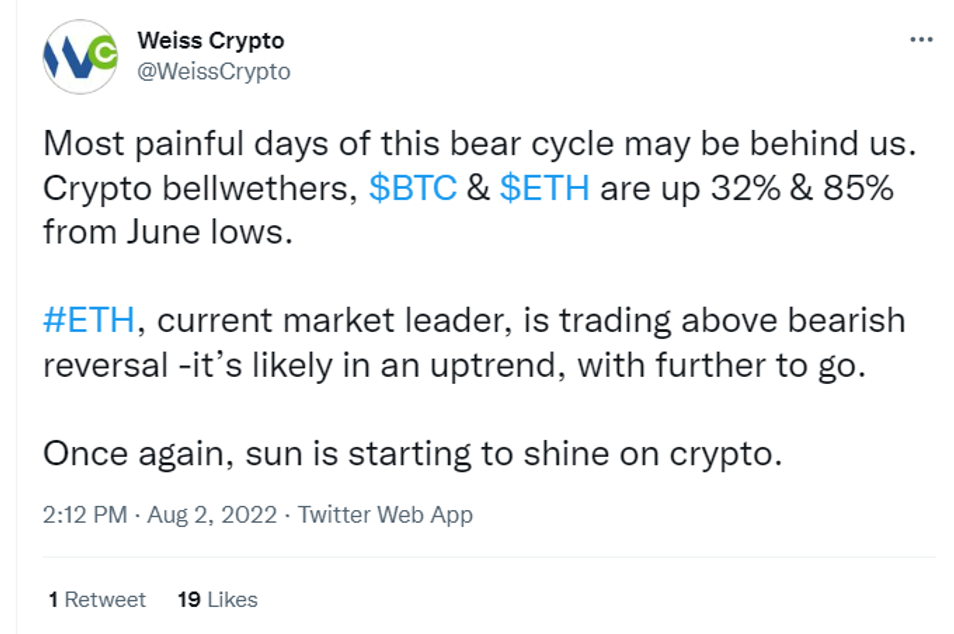 In fact, short-term signals suggest there's still more room for this rally to run. If this comes to pass, and the rally brings much needed relief, this could be an opportunity to get out of some of the less favorable trades.
Speaking of getting out, there's one asset that owners repeatedly wish they had dropped sooner … regardless of market conditions: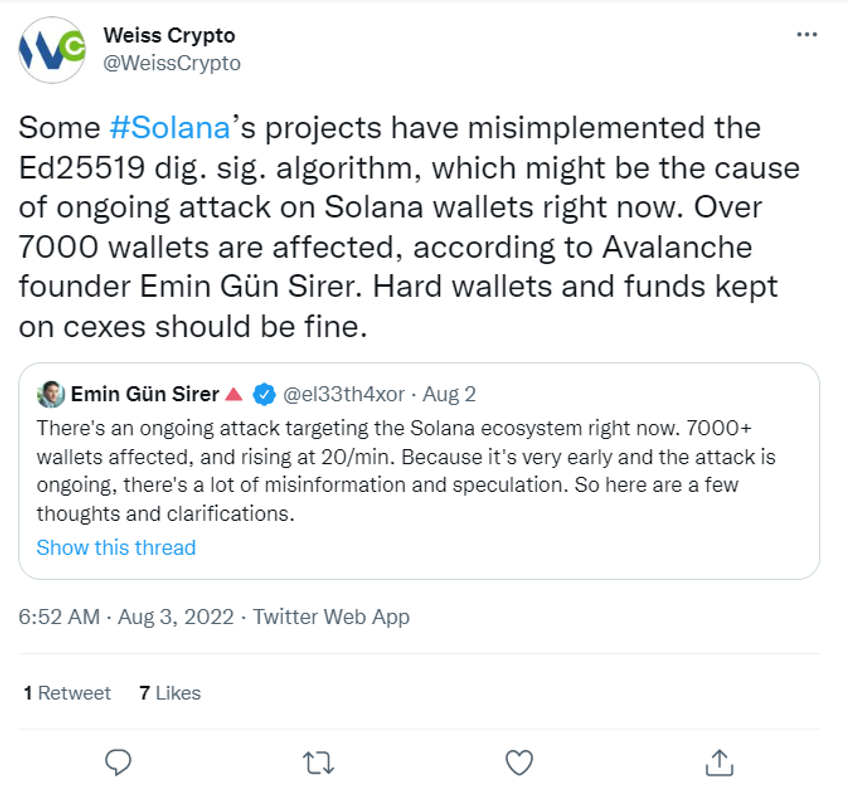 No surprise here, huh? Thankfully, the Solana (SOL, Tech/Adoption Grade "D") exploit and the resulting attack is contained — isolated to only one wallet.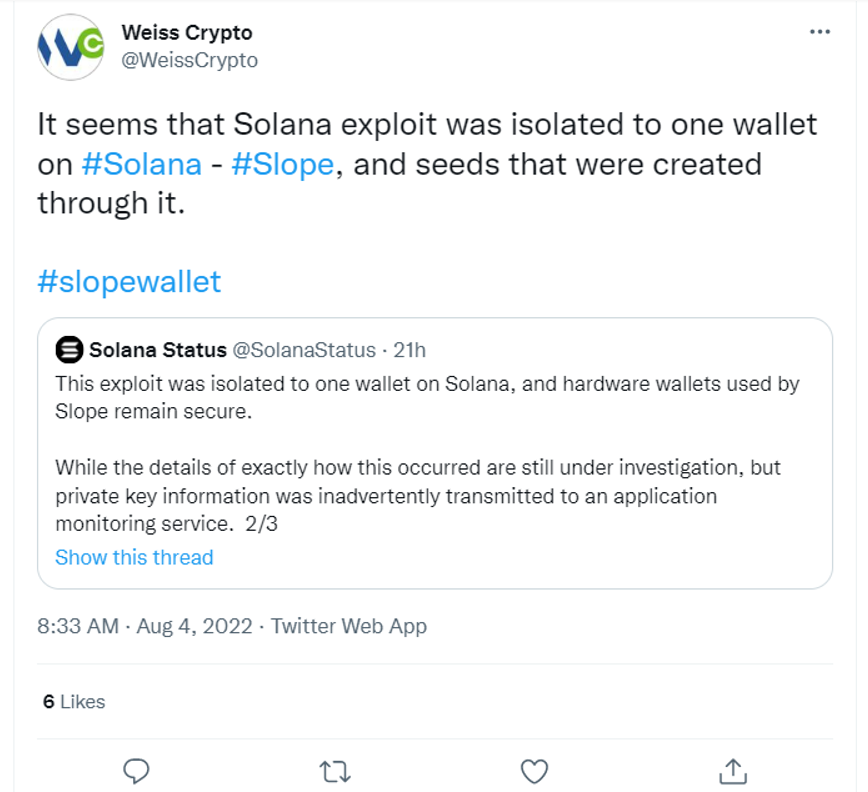 In fact, it's safe to say that this time around, the Solana team did nothing wrong. Wallet developers failed to audit their code and implement proper security measures and inadvertently left logging and monitoring features turned on.
This exposed users' seed phrases — those 12-word recovery passwords for crypto wallets that you should never give out — to pretty much anyone who wanted to drain their funds.
There's a lesson to be learned here: always audit code, always be weary of third parties and, if you can, use hard wallets.
If you're using a soft wallet, you should also regularly revoke permissions to eliminate the possibility of exposure through another app. Marija Matić wrote a brief guide for how to do that for MetaMask wallets here.
But the Slope wallet incident wasn't the only head-turner this week. Nomad bridge also got hacked, with $190 million being siphoned due to an unpatched vulnerability: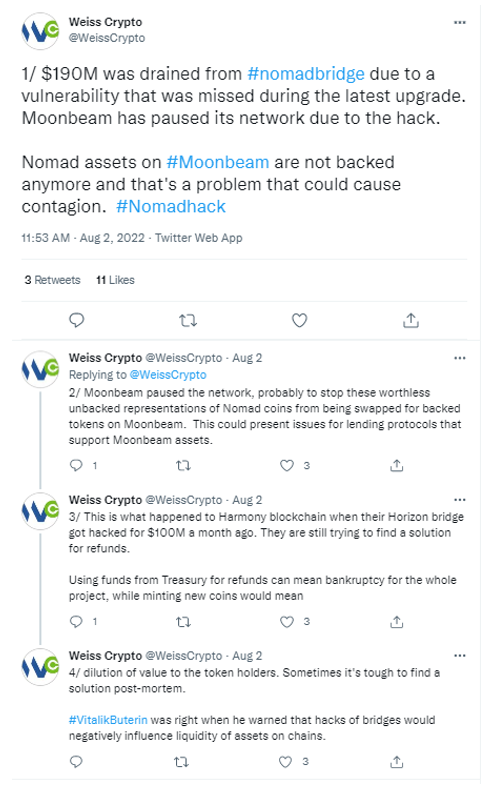 This hack has caused a pause on the Moonbeam (GLMR, Unrated) network, as the tokens that were swapped on the bridge are no longer backed. This could present issues for lending protocols that support Moonbeam assets, as they may not be able to refund investors.
The hack also highlights the importance of secure bridges between chains, as hacks can lead to loss of liquidity and value.
Fortunately, rally mode is still on. While both SOL and GLMR saw pullbacks following their hacks, both have been steadily recovering that ground since.
So, on one hand we have market uncertainty gilded by rally-inspired optimism, while on the other we have the regular dose of network hacks.
That's pretty much a full crypto bingo card. So, what's missing? You guessed it: regulation!
The Central Bank Digital Currency threat is inching ever closer. I've made my position on CBDCs pretty clear in the past, but this tweet sums up my sentiments nicely ...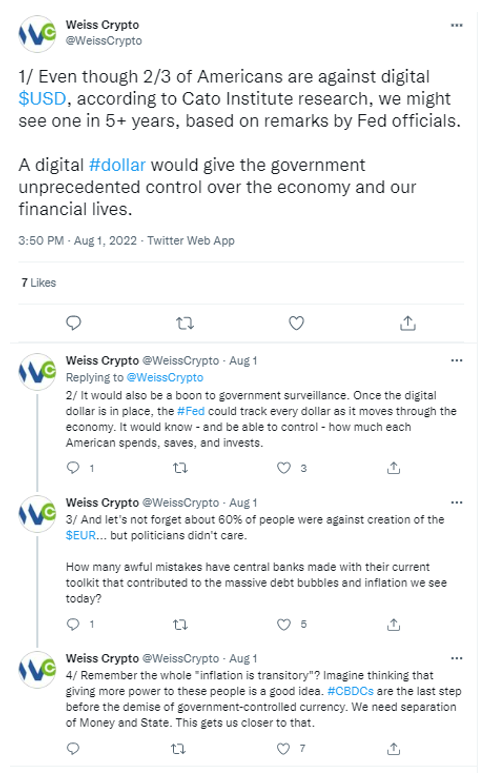 It's important to reiterate that CBDCs are in no way, shape or form similar to cryptocurrencies. In fact, they couldn't be more far removed from them for one simple reason: decentralization.
Because CBDCs are centralized, they can never be as secure and permissionless as true cryptos.
Across the pond, there's been yet another (failed) attempt by the EU to overregulate the crypto industry: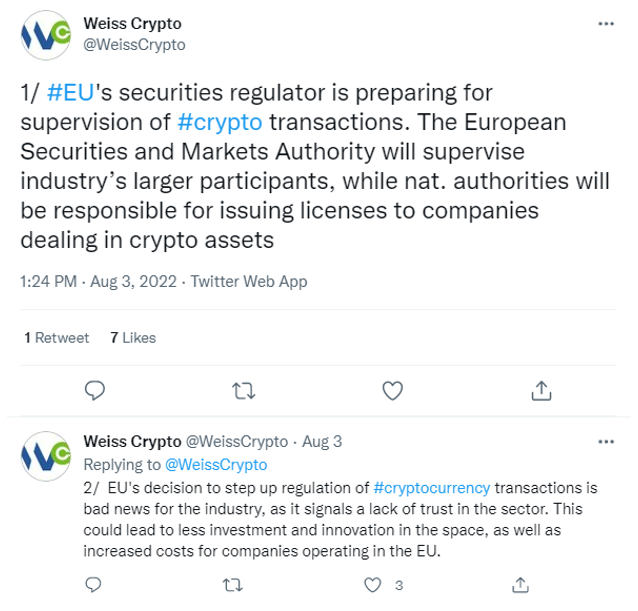 This move is almost in parallel to the U.S.' interest in CBDCs, though you'll have to look a little closer to see it.
The EU has been planning its own digital euro for some time, so this attempt at regulation needs to be viewed with that knowledge at hand. Curbing and limiting the reach of cryptocurrencies is a first step to clear the field for this digital abomination to thrive.
While I haven't seen any polls about the digital euro, I doubt the situation is any better than its American counterpart.
In a nutshell, this is what's been going on with crypto this week. Not the most exciting, but it does give us a good indication on where we're at. Also, it's favorable to a period of sideways trading that some of our analysts believe is in store for us in an upcoming period.
So, let's bask in the sunny rays of this relief rally and positive sentiment while it lasts. As always, be safe and trade well.
Best,
Jurica Dujmović