Outsmart Impermanent Loss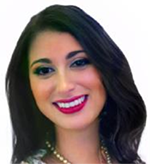 By Beth Canova
With inflation on the rise and the U.S. GDP down for the second consecutive quarter, many are worried about a recession … should the Federal Reserve fail to reverse its hawkish policies.
In environments like this, investors look for alternative ways to make the most out of their investments.
That's why, for the first time in Weiss Ratings' 51-year history, we've expanded our research to include lucrative, early stage investment opportunities on companies that aren't public. Discover how to seize these opportunities by clicking here now.
But that's not the only way to get your money to work harder for you.
A popular choice within the crypto space is liquidity providing: lending out your crypto to platforms in return for a portion of the trading fees the platform generates.
In essence, it's passive income. And a great way to make the most of an asset you're already willing to hold.
You're probably familiar with the process. After all, my colleague Chris Coney has written a few times about yield farming and liquidity providing already, which you can find here and here.
But you may not be as familiar with one of the main risks of this strategy: impermanent loss.
Impermanent loss occurs when the price of your asset rises or falls after you deposit your tokens in a liquidity pool.
Basically, liquidity provider pools require you to deposit a pair of assets in equal amounts. But when you become a liquidity provider, you determine the value of your deposit in dollars, not in coins — i.e., you can deposit $50 worth of an asset, not 50 tokens.
Let's say, for example, you currently own $50 worth of Ethereum (ETH, Tech/Adoption Grade "A"), and you've found a pool for ETH and USD Coin (USDC) on a stable decentralized exchange that offers an attractive yield. If you wanted to deposit all $50 worth of ETH into the pool, you'd need to either convert $25 of that into USDC or buy $50 worth of USDC.
Since USDC is a stablecoin, we don't have to worry about IL there since the price is pegged to the U.S. dollar.
But if the price of ETH goes up, either arbitragers or a smart contract will pull ETH from the pool and add USDC to maintain the ratio.
If you then decide to withdraw your deposit while ETH's price is up, you may recover fewer ETH compared to what you deposited. The value will be the same, but you'll have lost the gains you could have made just by holding that ETH in your wallet as its price increased.
This video explains IL in more depth and offers a few examples.
This loss is considered impermanent because no loss happens if the crypto asset returns to the same price level as when you first entered the pool.
So why wouldn't we just hold the asset? Why take the risk of IL?
Two reasons:
First, you can mitigate risk by having your entire pair or at least half of your pair in stablecoins.
If your deposit is entirely in stablecoins, however, your reward will be lower.
For a half variable-price coin and half stablecoin deposit, you can still target competitive yields while mitigating your exposure to potential impermanent loss as it keeps prospective price variations smaller.
And the smaller the price moves, the smaller the IL.
Second, and more important, the trading fees you'll capture could offset your potential IL.
You can find out this information by using an IL calculator, like this one ...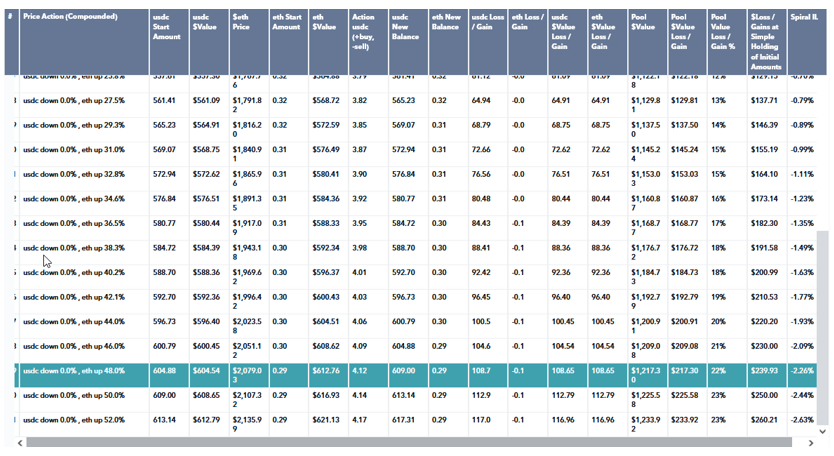 The highlighted row above is for an ETH/USDC pool on a DEX. And you can see that even if ETH rises by 50% from its current levels, the impermanent loss would be roughly 2.63%.
Considering the yield for this pool is between 30%–40% on average, that's not even a drop in the bucket.
In short, if you do your due diligence, you can target liquidity-provider opportunities that can easily offset potential impermanent loss.
Even further, if you do see increased volatility, that means increased trading ... and even more fees paid out to LPs!
And if the market moves sideways, as it has for the most part this year?
Then the IL is almost nonexistent.
Either way, if you're fine with the level of risk exposure, you can still earn passive income on an asset that would otherwise have been sitting in your wallet, doing nothing for you.
Still, if liquidity providing is a strategy you're considering, I'd suggest taking note of the price of your price-variable cryptos when you hop into any pool, as the timing of your eventual withdrawal should be based on when the current market price is the closest to your entry price.
Best,
Beth Canova