Depend on Research You Can Trust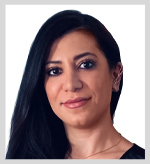 By Mahdis Marzooghian
What goes up must come down, right? That has certainly been the case with the latest market action.
We saw two days of selling in the market this week. On Tuesday, the sell-off was mostly attributed to data showing continued tightness in the labor market, with traders fearing that this will convince the Fed to continue its rate hike crusade.
Then there was that whole deal with ratings agency Fitch downgrading U.S. debt to AA+ on Wednesday.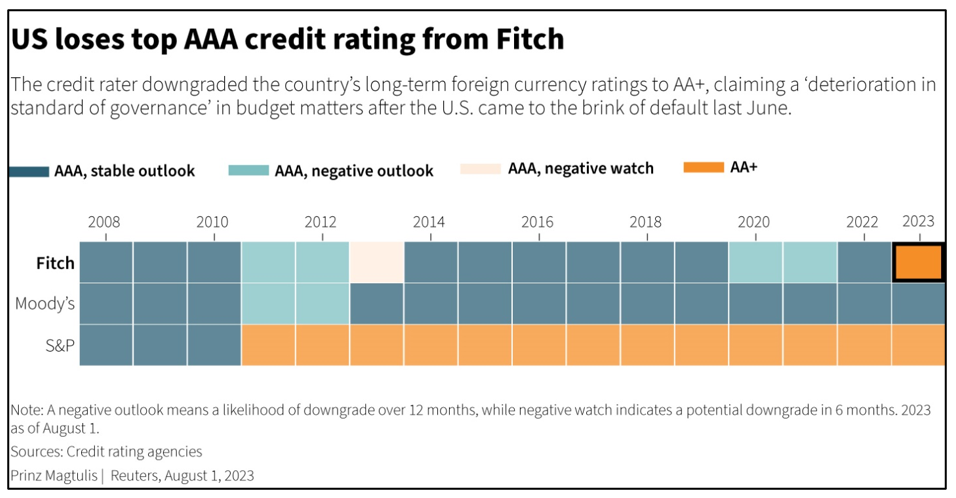 Now, we know that August tends to be a historically weaker month for markets, so we're not really seeing anything out of the norm here. Plus, a correction after weeks of buying and trader optimism is regarded by many as a healthy, necessary thing.
Then early Friday, we saw the Dow Jones Industrial enjoying a brief rally of about 190 points after the release of the July jobs report. The July jobs report showed that the U.S. economy added 187,000 jobs last month, down from June's 209,000 increase.
This led to the unemployment rate sinking to 3.5% from
3.6%, and likely allays the market's fears regarding future Fed rate hikes. At least for now.
And while it's probably best not to make your investment decisions based on anything the Fed says or does, you can always depend on the research done by our team of analysts to help you make the best decisions for you and your money.
Here's their latest research from this past week …
Forecasts of War, Justice & Money
We know that the cycle of war ebbs and flows over time. And thanks to abundant evidence, we know that it's now in a rising phase. What we don't know is how it will end. Weiss Founder Dr. Martin Weiss introduces you to the very first person who warned us about the cycle of war — and explains how some of his most dire forecasts are coming true in these two videos you don't want to miss.
1 Million+ Reasons Not to Become Complacent About Banks
Banks have come back sharply into focus and despite all the other news floating around out there, our Director of Research & Ratings Gavin Magor had his eyes mostly peeled on the bank-related headlines. Gavin not only found the latest results alarming, but he shows you how to keep you and your money out of harm's way.
A Cool Stock for a Red-Hot Summer
While our Senior Analyst Sean Brodrick can't do much about the sweltering summer heat, he can recommend a company that's going to make a lot of money keeping America — and the world — cooler. And it's the perfect summer pick for your portfolio.
Google Announces AI on Your Phone, Car & Home
Our AI aficionado — and Pulitzer Prize winner — Jon Markman says it's happening. One of the largest tech companies in the world is bringing generative artificial intelligence to its massive installed base. What's more, Jon claims this is a big deal, and it involves a device many of us use in our homes on a daily basis.
Bank Fails After Scam. All Capital Lost!
Weiss Director of Research & Ratings Gavin Magor talks about a nearly unprecedented event that took place in the banking industry this past week regarding a bank that failed. While we've seen several regional banks shutter this year, this one is highly unusual in another way. And no matter where you live or bank, it's worth your while to hear its story.
Until next time,
Mahdis Marzooghian
Managing Editor
Weiss Ratings Daily
P.S. There's a problem bigger than inflation out there wrecking personal finances across the U.S. It's called "America's Great Income Emergency."
Click here
to escape this danger, and go for near-weekly extra income.