Get Caught Up This Black Friday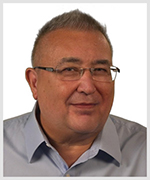 By Tony Sagami
The Federal Reserve may take its foot off the rate hike gas a little because of the lower-than-expected Consumer Price Index numbers that came in this month.
Other indicators are also showing we may be going over the inflation hill.
So, with Thanksgiving behind us and winter on its way, hopefully it's smooth sledding soon. I say this while knocking on wood with one hand and crossing my fingers with the other, so we will see.
While we wait, my team and I are enjoying the start of the holiday season and all the food and family that comes with it.
We hope you're doing the same, but in case you missed some of my recent articles, here's a quick review to get you up to speed.
The government is continuing to spend with no end in sight, and the risks it poses could be grave. Here's why I think 2023 is going to be challenging at best and painful at worst. While I hope I'm wrong, I have a secure plan in place for my readers to ensure we'll be able to navigate the choppy waters and come out safely.
The Great Retirement Savings Pause
Concerning workers, 54% have either reduced or stopped making contributions to their retirement accounts altogether. If you find yourself in the same boat and your ability to save for retirement has been compromised, it's very important to try to get back on track as soon as you can. Luckily, I'm showing you a strategy to do just that.
Despite Higher Prices, Consumers Still Are Lovin' McDonald's
Investors are loving the restaurant chain's better-than-expected quarterly results. Find out what they are, plus the three qualities a stock must have before I invest in it, which the fast-food giant has in spades.
Buy Your Straw Hats in January
Sure, your 401(k) may be swimming in a sea of red ink this year, but the best thing you can do is take advantage of the higher 2023 contribution limits and buy your favorite deeply discounted exchange-traded funds and stocks. I show you just how to do that.
Lastly, if you're interested in my tailored picks and want to treat yourself to a Black Friday present, consider subscribing to my trading service, Disruptors & Dominators. Members are currently sitting on open gains of 29%, 22% and 51%!
Best wishes,
Tony