Light in a Tunnel and AI Everywhere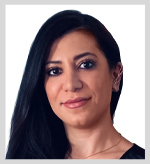 By Mahdis Marzooghian
Is that a light at the end of the tunnel?
This week, the market was surprised — and seemingly pleased — to find out that inflation is still slowing.
Wednesday's Consumer Price Index report showed year-over-year inflation for June fell to 3%. This brings it back to March 2021 levels.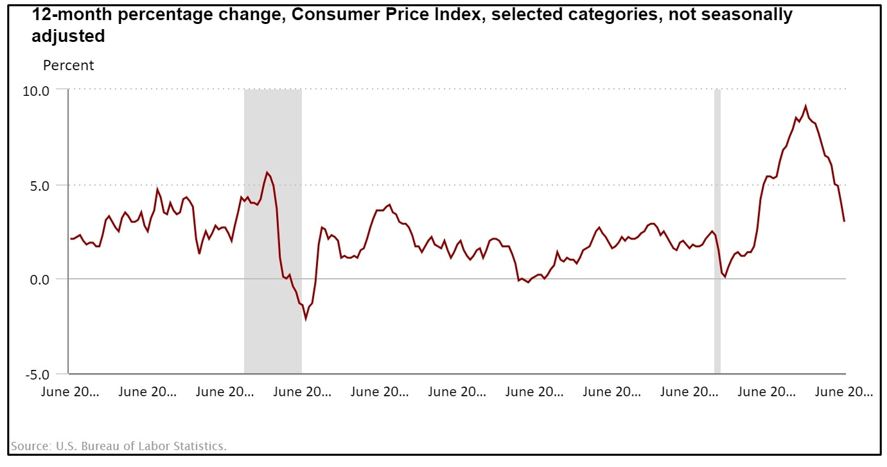 CPI year-over-year changes for the last 10 years.
Click here
to see full-sized image.
Markets reacted well, with the S&P 500 climbing 2.8% throughout the week.
Of course, we all know that jumps in weighted indices like the S&P 500 come from very few players. That remained true with this mini rally, spurred on by NVIDIA (NVDA) and other tech stocks.
Why the rally? Because AI is no longer a hidden secret. Investors are beating each other up to jump in on AI stocks like NVDA.
Yet, there are better ways to get into this enormous megatrend. In fact, we had several stories just this week about AI from our editors and analysts.
Here are the top stories over the last five days:
Truth on the Fed Stress Test 2023
New warnings are coming from the banking industry, as our Director of Research and Ratings Gavin Magor finds fault in the most recent bank stress tests.
Is AI coming for your job? Well, maybe. But don't fear yet. With the uncertainty of direction in AI comes opportunities. Senior Analyst Sean Brodrick explains what those are.
Hate for Tesla's FSD Is Your Profit Opportunity
Our resident AI expert — and Pulitzer Prize winner to boot — Jon Markman is the exact right man to tell us how to profit from AI. It seems that to profit, don't listen to the newest round of Tesla (TSLA) haters.
Weiss Bank Ratings Filter the Fluff
Ratings expert Gavin Magor is back with more problems with the banks. This time, it's the recent boom in adjustments to their uninsured deposits. A flurry at the end of last year and into this one has our bank ratings expert cautious.
Until next time,
Mahdis Marzooghian
Managing Editor
Weiss Ratings Daily
P.S. Sure, AI stocks are carrying the market. And AI chipmaker NVIDIA just became the seventh trillion-dollar company in history. But is the boom over? Is AI just a flash in the pan? We revealed the answer at our Artificial Intelligence Town Hall this past week. Click here to watch the whole thing while it's still online!