Stop Sleeping on Hospital Stocks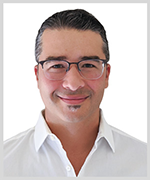 By Jordan Chussler
The U.S. spends more on healthcare than any other high-income nation.
And not just more … a lot more.
In fact, Americans pay more than double what residents of comparable countries do.
There are numerous contributing factors — like other nations providing universal healthcare, increasing American mortality rates and 30 million uninsured Americans (a staggering 9.2% of the population).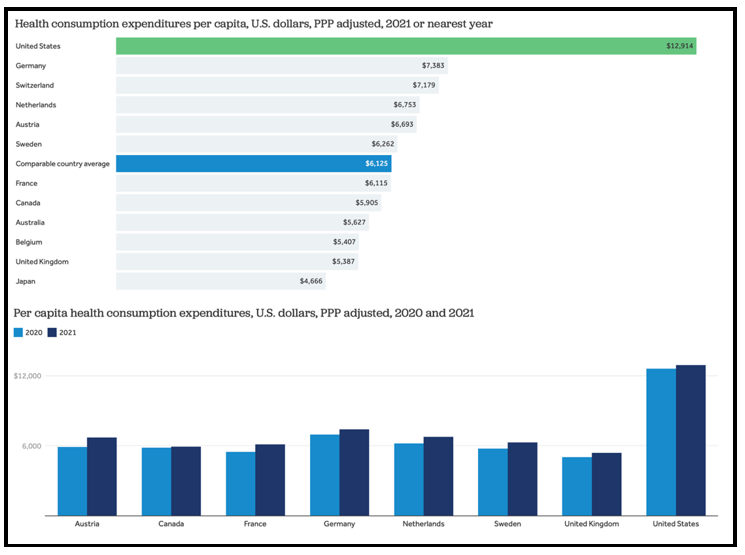 Healthcare expenditures per capita by nation, 2021.
Click here
to view full-sized image.
But no matter what you think of America's healthcare system, it continues to thrive in both good and bad times.
Some sectors — like energy, consumer staples and healthcare — don't care about inflation. They have inelastic demand and pass costs on to people like you and me, knowing that we have to keep the lights on, put meals on the table and pay for medicine.
Those sectors, and the companies operating within them, provide essential needs to people who will pay whatever they must in order to procure those goods or services.
That's precisely why I'm shelling out the equivalent of a car payment each month for a bill that showed up after my son's emergency room visit last fall.
And that's also why Americans pay the most in the developed world for healthcare and medical services:
The average ER visit costs Americans $2,200.
People will always have babies and will always require the services of obstetricians. The average cost of pregnancy, delivery and postpartum care in America is now $18,865.
And that's just a drop in the bucket compared to oncology. The average cost for cancer treatment in America now stands at $150,000.
Subsequently, providing care for America's expectant parents and chronically ill is big business, and the companies offering these services generally make for safe money-investments.
Look no further than HCA Healthcare (HCA), a company that has been providing medical services since 1968.
HCA owns and operates 186 hospitals and 2,000 sites of care, including surgery centers, freestanding emergency rooms, urgent care centers and physician clinics in 21 states and the U.K.
Last month, the Weiss ratings upgraded HCA to a "Buy" based on a major increase in the Total Return Index and Growth Index. Specifically, operating cash flow increased 85.28% from $1.63 billion to $3.02 billion, forcing the ratings' hand.
The company pays a quarterly dividend of 60 cents per share, and in the past six months, shares have risen over 17%.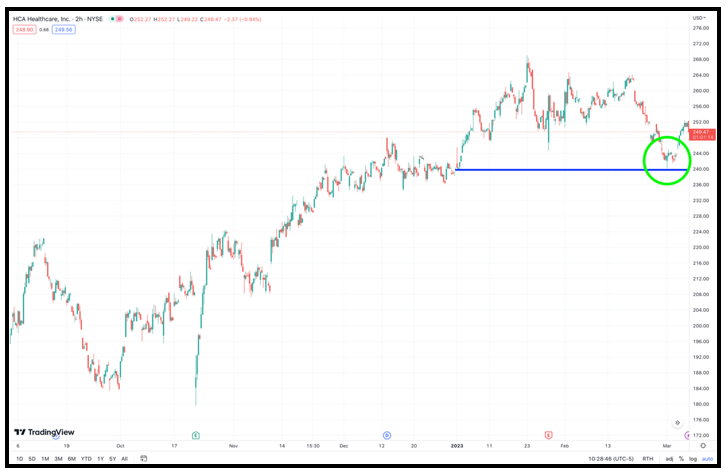 Six-month chart of HCA.
Click here
to view full-sized image.
After testing support around $242 on March 1, the stock has bounced nicely. The Wall Street Journal and CNN Money both give HCA a median 12-month price target of $284, representing 12.77% upside potential.
For more ideas on where to find profit potential, here are this week's top stories from our team of editors and analysts.
This Auto Business Is Getting a Big Profit Boost
Senior Editor Tony Sagami reports on used cars in America, how they serve as an indicator of the broad economy and one company that's enjoying the ride.
Meta Is Getting a Big AI Boost
Facebook's parent company is now using AI to circumvent the impact of user tracking policies. The change is worth billions for shareholders, as Pulitzer Prize winner Jon Markman explains.
VIDEO: Market Minute with Kenny Polcari
In his weekly look ahead, Financial News Anchor Kenny Polcari dives into this week's macroeconomic indicators and discusses what the nonfarm payroll report means for both the economy and the market.
According to Senior Analyst Sean Brodrick, gold is poised to run. Investors can prepare for it with these picks, which might just help beat inflation.
Buy Reliable Florida Home Insurance with Weiss Ratings
Director of Research and Ratings Gavin Magor has a warning: If you're a homeowner in U.S. states prone to natural disasters, you could be in trouble.
Why the Fed's Soft Landing Is Less Believable Now
Despite the Fed's best efforts to convince investors that a soft landing for the economy is still possible, not too many people are buying it after Powell's comments this week. Analyst Kenny Polcari explains.
Until next time,
Jordan Chussler
Managing Editor
Weiss Ratings Daily