Where to Look Amid Market Volatility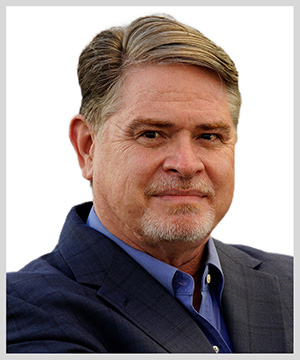 By Sean Brodrick
Last week, the S&P 500 has had two of its worst days since June 2020. But it also had its best day since May 2020.
Talk about whiplash!
Investors must be wondering what the heck to do now.
I have an idea that can save you hassle and potentially make you a nice pile of money.
Now, this is something I've talked about before. Back in January, I told you there was a huge shift in the market — a rotation from growth to value.
And I kept talking about this rotation from growth to value in my Wealth Wave columns here and here.
That brings me to my chart of the day.
Check out this chart that tracks the iShares Core High Dividend ETF (HDV) against the S&P 500 since the start of the year: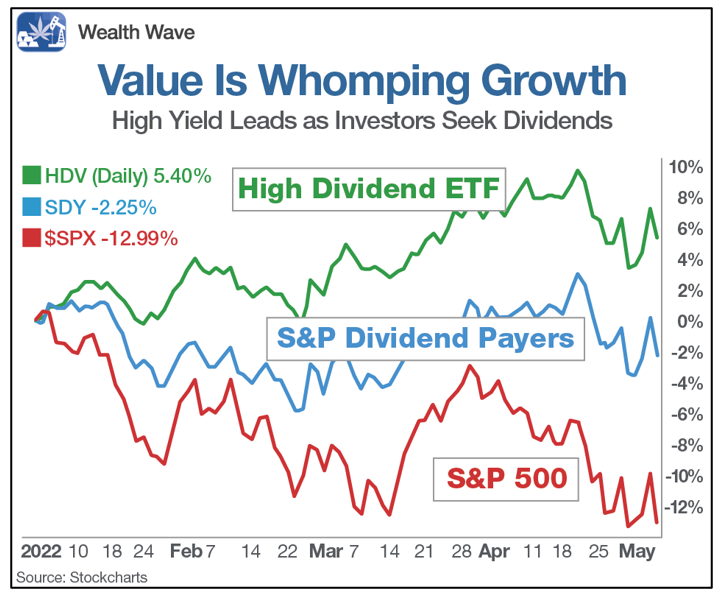 HDV is a fund that holds 75 stocks that pay big dividends. It's up 5.4% so far this year. That may not sound like a lot … but compare that with the 13% DECLINE in the S&P 500 at the same time.
Even if you just invest in the dividend payers of the S&P — as tracked by the SPDR S&P Dividend ETF (SDY) — that investment would still be underperforming stocks that pay big dividends.
Now, can HDV go down when the broad market goes down? Sure. But outperformance means it goes down less. And those hefty dividends give you a cushion against market pullbacks.
So, what is a "big" dividend, anyway? The average dividend yield on an S&P 500 stock is around 2%. So, anything above that is big.
Just look at some of the big positions in HDV:
It shouldn't be too big of a surprise that some of HDV's leading holdings are energy stocks.
Nine of the 10 top-performing stocks in the S&P 500 this year are oil companies, according to recent Bloomberg data. With oil over $100/barrel, I can understand why!
And energy is where you find a lot of value. Companies with real earnings, rising cash flows and hefty dividends.
Look, the market is experiencing whiplash. It may be nice to have a comfortable cushion … a cushion of big (and rising) dividends.
These are the kind of stocks I pick in my monthly Wealth Megatrends newsletter. Members get paid quarterly dividends and just bagged three big rounds of gains. The next issue is coming out soon. If you'd like to learn more, check this out.
If you're doing this on your own, be careful. Whiplash markets can be vicious. Do plenty of research and buy stocks you understand.
All the Best,
Sean