Jim Nelson
|
Managing Editor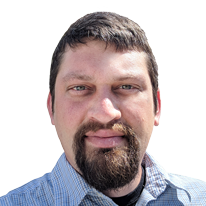 Managing Editor
Jim has been a serious stock investor since he was very young. He bought his first shares of AOL and Starbucks when he was just 14 years old.
In 2007, he obtained a bachelor's degree from the University of Pittsburgh in Political Science with a focus in History. He knew that, where those worlds intersect with finance, there's serious money to be made.
After college, Jim began in small cap investing and writing at Agora Financial. His focus even then was on value investing, putting global economics and political understanding together with deep financial analysis.
Soon he launched several income-focused newsletters, including ones that expanded into corporate bonds and selling stock options for income. This work took
He puts his knowledge of geopolitical affairs, market history, and financial valuations to work in finding the best option income opportunities no matter which market we're facing.
When stocks are up, down, or sideways, he knows how to help readers seek the best income ideas. And at Weekend Windfalls, he's prepared to share that deep background and understanding with you and to put it into practice.
Jim Nelson's Articles
By
Jim Nelson
On
September 23, 2023

08:00 AM Eastern
The Federal Reserve just did the most Fed-like thing you can imagine. Here's how your Weiss experts are playing it.
We have one quick trade on your newest stock holding, a few updates on other positions and a program note about your service.
With expiration Friday finally here, let's look at where you stand.
By
Jim Nelson
On
September 9, 2023

08:00 AM Eastern
Tech stocks suffered over the past week. None more than Apple. But there's always money to be made elsewhere. Here's how
Keep riding the income on the energy train. Here's yet another energy opportunity.
While the September Effect may be upon us, you are positioned to continue collecting big income from your strategy. Here's how it stands.
Good and bad markets are all about perspective. Often when one sector falls, another rises. That's exactly what's happening now.
With August expirations now behind us, we have two immediate trades for you today.
We once said that your Clorox trade was one of the easiest paychecks ever. We have another very similar one for you today.
Why the headline numbers are masking a deep sickness in the U.S. economy.