Arm Yourself with Market Knowledge Ahead of Tuesday's Urgent Conference
By On
November 19, 2023

12:30 PM Eastern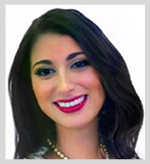 By Beth Canova
With volatility returning to the crypto markets after a rather subdued 2023, things are starting to move fast.
We're at a pivotal juncture — the transition from bear market to bull. How you choose to act now can either set you up for success … or leave you one step behind the best opportunities.
That's why Weiss Ratings founder Dr. Martin Weiss and crypto analyst and original member of our Weiss Crypto team Juan Villaverde are hosting an urgent conference this coming Tuesday, Nov. 21 at 2 p.m. Eastern.
In it, they'll explore the new crypto wonders that could have even greater profit potential than Bitcoin this cycle.
It's free for Weiss Ratings Members. All you need to do is reserve your seat and mark your calendar.
In the meantime, I want to make sure you're up to date on the current state of the crypto market. To that end, here are some of our most informative and timely Weiss Crypto Daily issues you may have missed.
2 Things Crypto Projects Need to Make Major Money
Crypto is chock full of projects competing for your investment dollars. But how to determine which projects have staying power and which will balloon in the bull market only to burst come the next bear? Chris Coney identifies two key things you as an investor need to look for in a project before investing.
Institutional Shift Sets the Stage for Crypto's Next Move
But it's not just your money crypto projects are vying for. Institutional adoption is paramount to legitimizing crypto and infusing much needed liquidity. Sure enough, institutions are starting to show significant demand for large cap, blue-chip cryptos. Marija Matić explains how this will impact the broad market … and benefit early investors.
Altcoin Revival Brings Double-Digit Gains Across the Board
Bitcoin may make headlines, but in a true bull market, altcoins often outperform. It's unusual to see them running strong right out the gate, however. Alex Benfield has taken note of this deviation from the norm, and he breaks down the top four altcoin projects that have caught his attention.
Incoming Price Correction Is NO Reason to Panic
The recent rally that began in October seems to finally be running out of steam, with major cryptos getting rejected from resistance levels and falling back to near-term support. But this isn't cause for concern. Indeed, bull market corrections are healthy and necessary for cryptos to regain strength and target new highs. Juan and Alex break down exactly how smart investors can benefit from these corrections.
That's all for this week. Remember to reserve your seat for that urgent crypto conference on Tuesday and we'll be back tomorrow with your Monday Weiss Crypto Daily.
Best,
Beth Canova
Crypto Managing Editor