Navigate Through This Directionless Market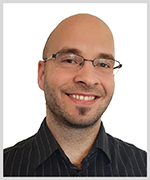 By Jurica Dujmovic
Elon Musk bought Twitter – a bombastic piece of news that would sound almost sounds surreal ... if it wasn't for the current geopolitical backdrop.
Personally, I saw it as a reason to celebrate. As a journalist, I'm an avid supporter of privacy, anonymity and freedom of speech, and it is my firm belief that Musk will elevate those values on the platform.
But we're not here to discuss my take on the Twitter takeover. Rather, we should focus on two main questions. The first is, how will this affect the way information is spread across the crypto community, considering how Twitter is the main platform projects use to communicate to users.
We asked this very same question some two weeks ago. And your answers were enlightening …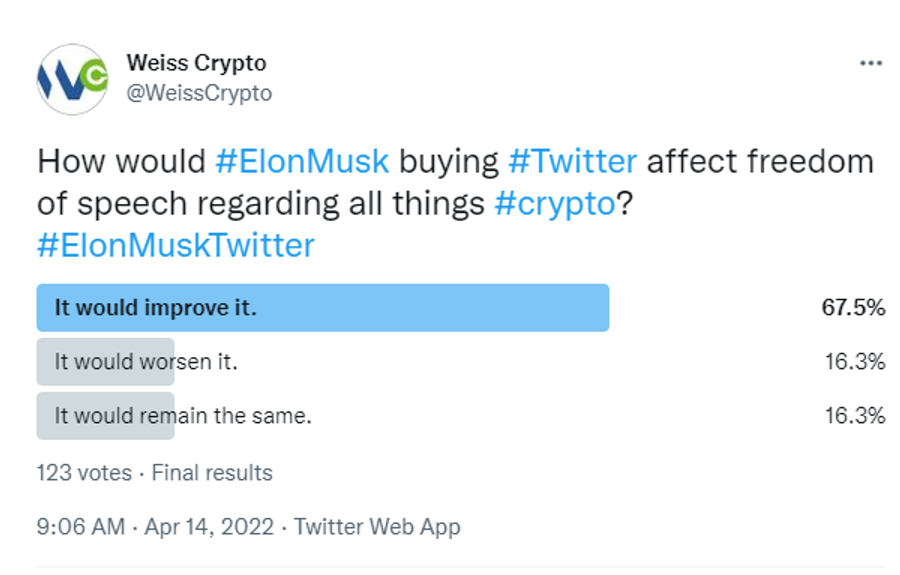 There's no evidence to show any crypto tweets have been censored or deleted by the platform in the past.But still, the majority of Weiss Crypto followers say Twitter in Musk's hands would be an improvement in terms of free speech.
The second question is how this will affect price action. My colleague Alex Benfield answered this in his piece yesterday. I highly recommend you read it for his full analysis, but the conclusion is … that it won't affect prices, at least beyond the few investors trading on the news.
If this acquisition isn't going to boot Bitcoin back into bullish, then we're still stuck in a NEUTRAL market. In fact, Bitcoin just fell below key support, meaning we could be in for an additional sell-off which will likely wipe away the gains made in early April.
In a NEUTRAL market like this, rallies and corrections will even each other out in due time, keeping prices stagnant.
And that's the other reason you should check out yesterday's Weiss Crypto Daily article. In it, Alex provides guidance for those who find the current situation unbearable. After all, sideways price action combined with rising inflation make a compelling case for restlessness.
And if you remember, I did something similar last week.
That's because inflation is already in full swing, exerting pressure on national economies and private capital alike, draining value from both and making it even harder to grow your wealth. Chances are, though, things will get worse before they get better.
Juan Villaverde made this abundantly clear in his most recent article. Here's the most hard-hitting excerpt from it: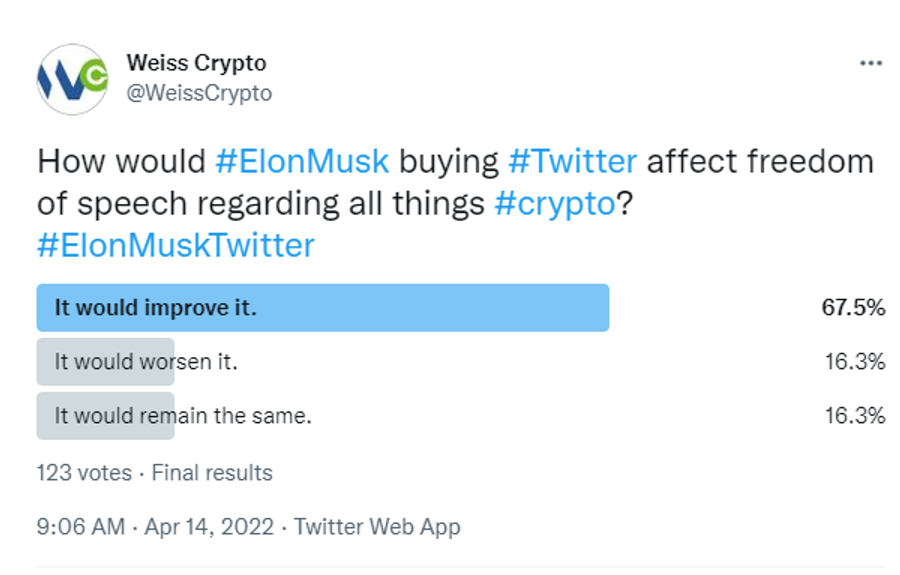 As Juan points out, crypto still provides a means around the pitfalls of TradFi. So, the entire Weiss Crypto team is pulling together the best and timeliest opportunities available across the crypto space to help you build up your wealth in the short term and get through the coming economic struggles.
One of the strategies we highlighted to help you outpace inflation and avoid the risks that come with volatile markets is yield farming, particularly with stablecoins leveraged to the dollar and designed to resist price volatility.
Double-digit yields — which beat any bank CD out there — with reduced risk exposure sounds incredibly enticing to me.
If you're not familiar with the strategy, you're in luck – Chris Coney has recently discussed yield farming in some length in his free weekly video feature, Weiss Crypto Sunday Special, so be sure to check that out.
Are you already partaking in yield farming? Let us know how the strategy is working for you and which platform is your favorite by tweeting at us using hashtag #WeissCryptoYield!
Finally, if you're looking for more ways to grow your wealth even in the current market conditions, be sure to check in next week for your weekly dose of crypto news. And be sure to check out our products and services section to find out about the latest and greatest ways to stay ahead of the crypto game!
Until next week, stay safe and trade well!
Jurica Dujmovic