As Cycles & Markets Shift, Expect 3 Developments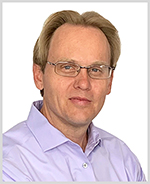 By Mike Larson
With war still raging in Eastern Europe, inflation showing few signs of ebbing and cycles and markets shifting … there are three developments investors should be prepared for.
Whether you're religious or not, you've probably heard some version of the following biblical quotation:
"What has been will be again,
what has been done will be done again;
there is nothing new under the sun."
— Ecclesiastes 1:9
The general idea is that history repeats itself.
The world moves in cycles. Humans are destined to find themselves in similar circumstances and doing similar things now and in the future as they've experienced in the past.
It's just in our nature.
Unfortunately, right now that means two major forces are converging in the same place and time:
(1) The Cycle of Inflation AND

(2) The Cycle of War.
The numbers on the first front are grim. In February, consumer prices soared 7.9% from a year earlier.
That was more than FOUR TIMES the inflation rate seen a year earlier.
Those figures only capture activity that predates Putin's Ukraine invasion.
In other words …
As for the conflict in Ukraine, the pictures, videos and headlines we wake up to every morning tell an even grimmer story.
Destruction, death and displacement on a scale Europe hasn't experienced in a long, long time.
It's an incredibly difficult period. One where even talking about the markets can seem a bit superficial.
But that's what my colleagues and I are here for after all ... to help you protect and grow your wealth in good times, bad times and everything in between.
Which brings me to the three developments investors need to stay ahead of in order to prosper in this environment:
1. More volatility: If multi-hundred-point swings in the Dow give you indigestion, you better stock up on Tums! Any minor good news — such as rumors of peace negotiations — will cause stocks to soar ... while more bad news on the inflation front will cause stocks to tank.

But overall market conditions have weakened. The list of stocks and sectors doing well is shrinking. That means a "Safe Money" investing approach is monumentally important!

2. A more aggressive Fed: The Federal Reserve is going to hike interest rates today for the first time since December 2018. It's a foregone conclusion.

It'll likely be just a 25-basis point rise (less than necessary, given raging inflation). But Fed Chair Jay Powell will also make it clear this is just the first of many planned moves.

In other words, the Fed isn't Wall Street's best friend anymore. Expectations of more hikes will keep fueling the market rotation I've been discussing for months, while helping to keep volatility elevated.

3. A greater need for critical, up-to-date guidance: Conditions in this market are changing ... rapidly. That's why Dr. Martin Weiss is focusing on it in an emergency conference next week. In it, he'll discuss financial forecasts for the next two years. You don't want to miss it.
Bottom line?
Cycles that drive world events and market action are in motion. They absolutely must NOT be ignored if you hope to protect and build your wealth.
We'll do our best to keep you ahead of them, come what may.
Until next time,
Mike Larson
P.S. In addition to the briefing I just mentioned, I'll be taking part in a critical investor panel soon with fellow market experts I've also grown to trust.
The live, online session is called "Where to Stash Your Cash" and it's scheduled for Thursday, March 24, from 11 a.m. to 1 p.m. Eastern at The MoneyShow Virtual Expo.
I'm sure you understand how important this topic is given recent market volatility. So, I'm excited to share my thoughts and investment ideas.
Plus, you can get the latest insights from Jeffrey Hirsch of The Stock Trader's Almanac, Kelley Wright of Investment Quality Trends and Louis Navellier of Growth Investor, too.
Just click here to get signed up … and I'll see you online later this month!