Boost Your Investor Confidence with Weiss Ratings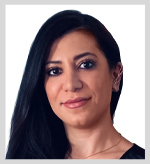 By Mahdis Marzooghian
Investors were hopeful for a November rally, and we got one for a while. But then … the Fed happened.
Indeed, stocks closed lower on Thursday — breaking their longest winning streaks in two years — due to a disappointing $24 billion sale of 30-year Treasury bonds at a lackluster Treasury debt auction, which caused yields to climb.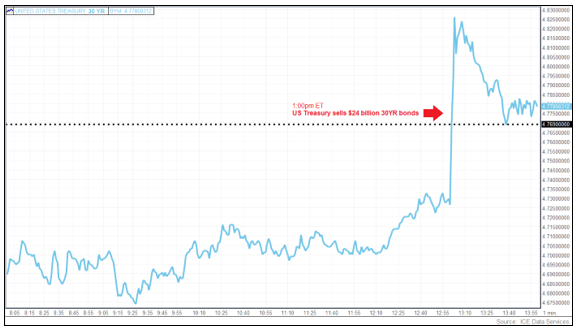 Meanwhile, Fed Chair Jerome Powell said that more interest rate hikes could be required to bring down inflation. This, of course, caused all three major indexes to end the day in negative territory.
The Dow Jones Industrial Average declined 0.7% or 220.33 points. The S&P 500 slid 0.8%, or 35.43 points, snapping its eight-day winning streak.
The tech-heavy Nasdaq fell 0.9% or 128.97 points, ending its ninth straight day of gains.
Stocks traded higher initially in the day, but Powell's speech at the International Monetary Fund made sure to deflate any investor confidence, maintaining his stubborn hawkish stance and hinting at more interest rate hikes to bring down inflation to the central bank's target of 2%.
"The Federal Open Market Committee is committed to achieving a stance of monetary policy that is sufficiently restrictive to bring inflation down to 2 percent over time; we are not confident that we have achieved such a stance," Powell said in his speech.
In other words, brace yourselves for more hikes. But, as I always say, no matter how grim the market and the Fed outlook may be, our experts here at Weiss Ratings have a lot to be positive about. In fact, here's their latest batch of research to boost the most deflated investor confidence …
The 'C'-Rated Stock That Needs Your Attention
Perhaps no company over the past century has had a bigger impact on our lives than the one our Director of Research & Ratings is presenting to you today. What's more, its stock was recently upgraded to "hold" territory. Find out why this household name deserves a place in your portfolio — or at least on your radar.
Why You Need to Know About This 2024 Crypto Forecast
We often don't focus on crypto here at Weiss Ratings Daily, but with many of these digital tokens' prices doubling already this year, this sector can no longer be ignored. That's why Crypto Specialist Jurica Dujmovic is here to explain what's going on … and where crypto is headed into the new year. Plus, a bonus prediction for a sector that soared in the last bull cycle.
What to Buy If You're Worried About Recession
If you're worried that America is headed for a recession, there's another no-brainer investment you need to make right now. In fact, according to our Sean Brodrick, it's exactly the kind of stock to offer you extra peace of mind during times of trouble.
Beware This 16.1% Dividend Yield
If you think selling volatility in the market for income is like an insurance premium, think again. Megatrends Analyst Jon Markman shows investors a worst-case scenario in which an exchange-traded fund's super attractive yield could be wiped out.
Sneak Peek: Why Every Investor Should Own Both Crypto and Real Estate
Today, Safe Investing Analyst Nilus Mattive is giving you a sneak peek at what he considers the absolute best investment you can make right now. Plus, he'll give you first-mover access to something even better.
Until next time,
Mahdis Marzooghian
Managing Editor
Weiss Ratings Daily